Treatment of Multidrug-Resistant Leukemia Cells by Novel Artemisinin-, Egonol-, and Thymoquinone-Derived Hybrid Compounds
1
Department of Pharmaceutical Biology, Institute of Pharmacy and Biochemistry, Johannes Gutenberg University, 55128 Mainz, Germany
2
Department of Chemistry and Pharmacy, Organic Chemistry Chair I and Interdisciplinary Center for Molecular Materials (ICMM), University of Erlangen-Nuremberg, 91058 Erlangen, Germany
*
Author to whom correspondence should be addressed.
Received: 12 November 2017 / Revised: 28 March 2018 / Accepted: 2 April 2018 / Published: 6 April 2018
Abstract
Two major obstacles for successful cancer treatment are the toxicity of cytostatics and the development of drug resistance in cancer cells during chemotherapy. Acquired or intrinsic drug resistance is responsible for almost 90% of treatment failure. For this reason, there is an urgent need for new anticancer drugs with improved efficacy against cancer cells, and with less toxicity on normal cells. There are impressive examples demonstrating the success of natural plant compounds to fight cancer, such as
Vinca
alkaloids, taxanes, and anthracyclines. Artesunic acid (ARTA), a drug for malaria treatment, also exerts cytotoxic activity towards cancer cells. Multidrug resistance often results from drug efflux pumps (ABC-transporters) that reduce intracellular drug levels. Hence, it would be interesting to know, whether ARTA could overcome drug resistance of tumor cells, and in what way ABC-transporters are involved. Different derivatives showing improved features concerning cytotoxicity and pharmacokinetic behavior have been developed. Considering both drug sensitivity and resistance, we chose a sensitive and a doxorubicin-resistant leukemia cell line and determined the killing effect of ARTA on these cells. Molecular docking and doxorubicin efflux assays were performed to investigate the interaction of the derivatives with
P
-glycoprotein. Using single-cell gel electrophoresis (alkaline comet assay), we showed that the derivatives of ARTA induce DNA breakage and accordingly programmed cell death, which represents a promising strategy in cancer treatment. ARTA activated apoptosis in cancer cells by the iron-mediated generation of reactive oxygen species (ROS). In conclusion, ARTA derivatives may bear the potential to be further developed as anticancer drugs.
View Full-Text
►

▼

Figures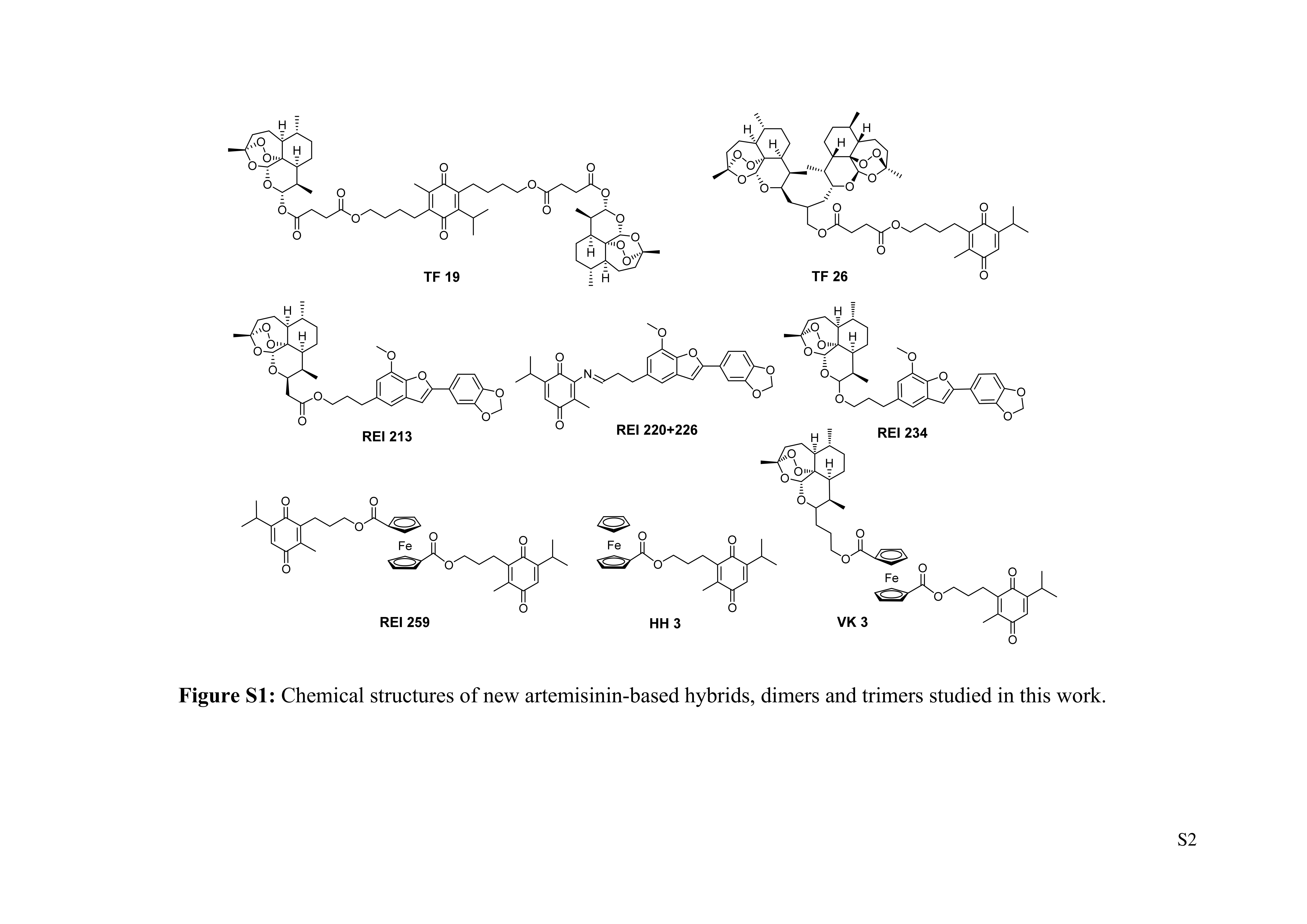 This is an open access article distributed under the
Creative Commons Attribution License
which permits unrestricted use, distribution, and reproduction in any medium, provided the original work is properly cited. (CC BY 4.0).
Share & Cite This Article
MDPI and ACS Style
Gruber, L.; Abdelfatah, S.; Fröhlich, T.; Reiter, C.; Klein, V.; Tsogoeva, S.B.; Efferth, T. Treatment of Multidrug-Resistant Leukemia Cells by Novel Artemisinin-, Egonol-, and Thymoquinone-Derived Hybrid Compounds. Molecules 2018, 23, 841.
Note that from the first issue of 2016, MDPI journals use article numbers instead of page numbers. See further details here.
Related Articles
Comments
[Return to top]