Flavonoids and Strigolactones in Root Exudates as Signals in Symbiotic and Pathogenic Plant-Fungus Interactions
1
nstitut für Pflanzenschutz, Department für Angewandte Pflanzenwissenschaften und Pflanzenbiotechnologie, Universität für Bodenkultur Wien, Peter Jordan-Straße 82, A-1190 Wien, Austria
2
Institute of Agricultural Research for Development, Maroua, Cameroon
3
Institut für Bodenforschung, Department für Wald- und Bodenwissenschaften, Universität für Bodenkultur Wien, Peter Jordan-Straße 82, A-1190 Wien, Austria
4
School of Earth and Environmental Sciences, The University of Adelaide, Adelaide, Australia
*
Author to whom correspondence should be addressed.
Received: 29 May 2007 / Revised: 20 June 2007 / Accepted: 3 July 2007 / Published: 5 July 2007
Abstract
Secondary plant compounds are important signals in several symbiotic and pathogenic plant-microbe interactions. The present review is limited to two groups of secondary plant compounds, flavonoids and strigolactones, which have been reported in root exudates. Data on flavonoids as signaling compounds are available from several symbiotic and pathogenic plant-microbe interactions, whereas only recently initial data on the role of strigolactones as plant signals in the arbuscular mycorrhizal symbiosis have been reported. Data from other plant-microbe interactions and strigolactones are not available yet. In the present article we are focusing on flavonoids in plant-fungalinteractions such as the arbuscular mycorrhizal (AM) association and the signaling between different Fusarium species and plants. Moreover the role of strigolactones in the AM association is discussed and new data on the effect of strigolactones on fungi, apart from arbuscular mycorrhizal fungi (AMF), are provided.
View Full-Text
►

▼

Figures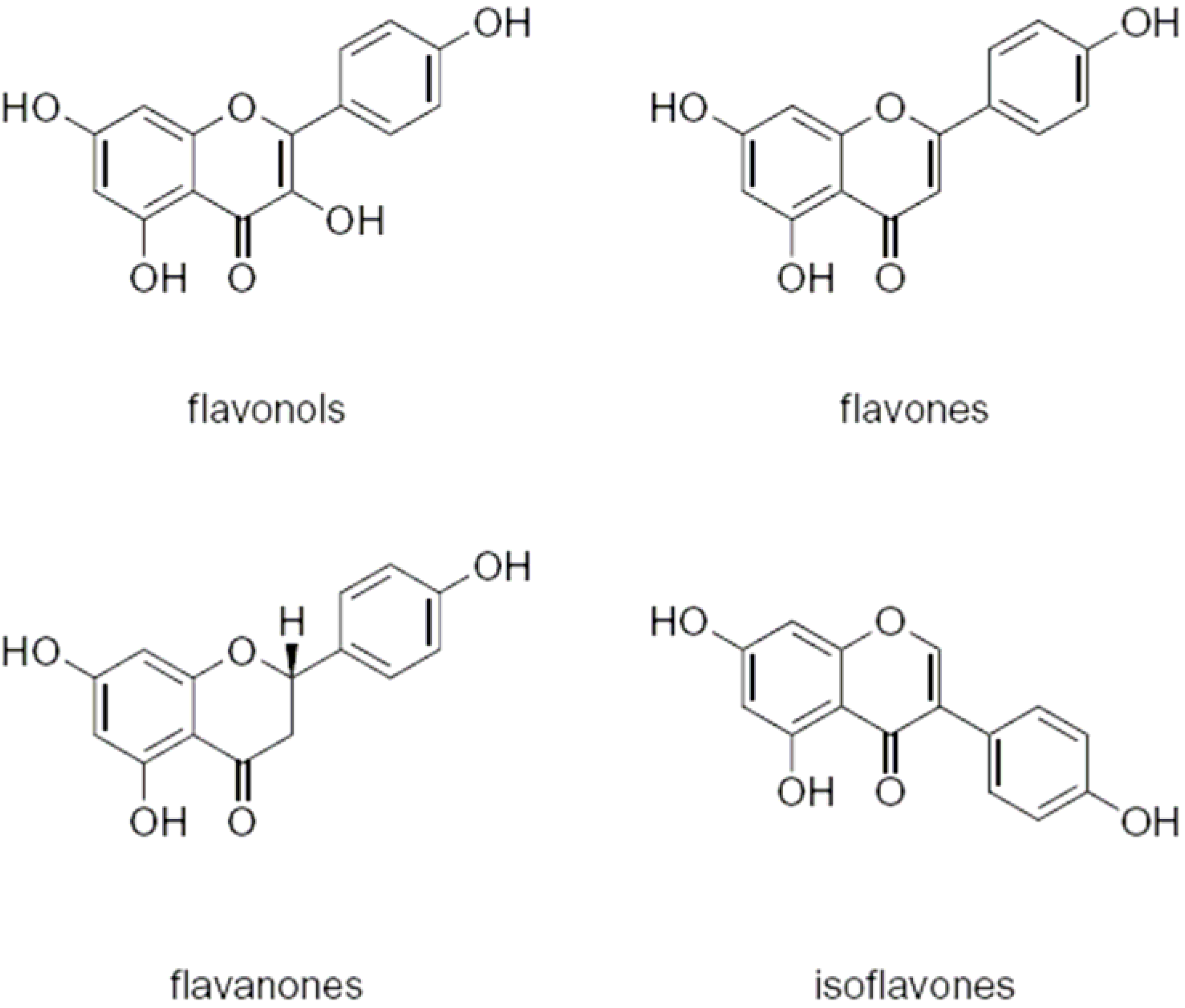 Figure 1
Share & Cite This Article
MDPI and ACS Style
Steinkellner, S.; Lendzemo, V.; Langer, I.; Schweiger, P.; Khaosaad, T.; Toussaint, J.-P.; Vierheilig, H. Flavonoids and Strigolactones in Root Exudates as Signals in Symbiotic and Pathogenic Plant-Fungus Interactions. Molecules 2007, 12, 1290-1306.
Related Articles
Comments
[Return to top]