Homo-polymerization of α-Olefins and Co-polymerization of Higher α-Olefins with Ethylene in the Presence of CpTiCl2(OC6H4X-p)/MAO Catalysts (X = CH3, Cl)
Industrial Chemistry Research Institute, Department of Engineering Plastics and Special Polymers, Group of Catalytic Polymerization, Poland
*
Author to whom correspondence should be addressed.
Received: 5 August 2004 / Accepted: 23 September 2004 / Published: 4 July 2005
Abstract
Cyclopentadienyl-titanium complexes containing –OC
6
H
4
X ligands (X = Cl,CH
3
) activated with methylaluminoxane (MAO) were used in the homo-polymerizationof ethylene, propylene, 1-butene, 1-pentene, 1-butene, and 1-hexene, and also in co-polymerization of ethylene with the α-olefins mentioned. The -X substituents exhibitdifferent electron donor-acceptor properties, which is described by Hammett's factor (σ).The chlorine atom is electron acceptor, while the methyl group is electron donor. Thesecatalysts allow the preparation of polyethylene in a good yield. Propylene in the presenceof the catalysts mentioned dimerizes and oligomerizes to trimers and tetramers at 25oCunder normal pressure. If the propylene pressure was increased to 7 atmospheres,CpTiCl
2
(OC
6
H
4
CH
3
)/MAO catalyst at 25
o
C gave mixtures with different contents ofpropylene dimers, trimers and tetramers. At 70
o
C we obtained only propylene trimer.Using the catalysts with a -OC
6
H
4
Cl ligand we obtained atactic polymers with Mw182,000 g/mol (at 25
o
C) and 100,000 g/mol (at 70
o
C). The superior activity of theCpTiCl
2
(OC
6
H
4
Cl)/MAO catalyst used in polymerization of propylene prompted us tocheck its activity in polymerization of higher α-olefins (1-butene, 1-pentene, 1-hexene)and in co-polymerization of these olefins with ethylene. However, when homo-polymerization was carried out in the presence of this catalyst no polymers wereobtained. Gas chromatography analysis revealed the presence of dimers. The activity ofthe CpTiCl
2
(OC
6
H
4
Cl)/MAO catalyst in the co-polymerization of ethylene with higher α-olefins is limited by the length of the co-monomer carbon chain. Hence, the highest catalyst activities were observed in co-polymerization of ethylene with propylene (here a lower pressure of the reagents and shorter reaction time were applied to obtain catalytic activity similar to that for other co-monomers). For other co-monomers the activity of the catalyst decreases as follows: propylene >1-butene > 1-pentene >> 1-hexene. In the case of co-polymerization of ethylene with propylene, besides an increase in catalytic activity, an increase in the average molecular weight M
w
of the polymer was observed. Other co- monomers used in this study caused a decrease of molecular weight. A significant increase in molecular weight distribution (M
w
/M
n
) evidences a great variety of polymer chains formed during the reaction.
View Full-Text
►

▼

Figures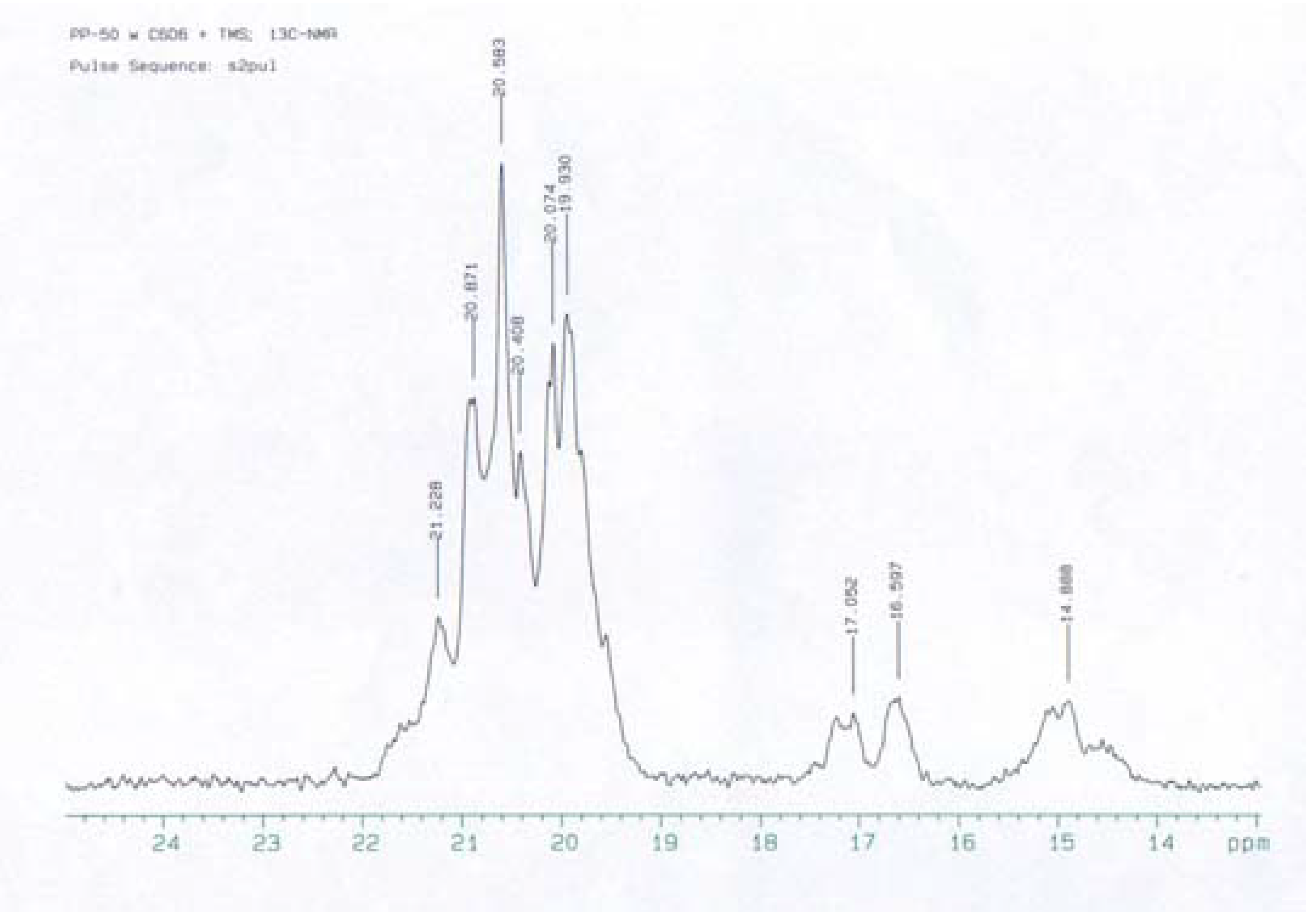 Figure 1
Scifeed alert for new publications
Never miss any articles
matching your research
from any publisher
Get alerts for new papers matching your research
Find out the new papers from selected authors
Updated daily for 49'000+ journals and 6000+ publishers
Share & Cite This Article
MDPI and ACS Style
Skupinski, W.; Nicinski, K.; Jamanek, D.; Wieczorek, Z. Homo-polymerization of α-Olefins and Co-polymerization of Higher α-Olefins with Ethylene in the Presence of CpTiCl2(OC6H4X-p)/MAO Catalysts (X = CH3, Cl). Molecules 2005, 10, 659-671.
Related Articles
Comments
[Return to top]