About Acoustics
Aims and Scope:
Acoustics (ISSN yyyy-yyyy) is dedicated to the scientific dissemination of rigorously peer-reviewed publications regarding acoustics. Being open access and online available, it is able to offer excellent visibility and a fast processing time from submission to publication. The journal aims to provide an inter-disciplinary forum to showcase state-of-the-art research challenges on acoustics science and engineering. The following topics are of primary interest: linear and nonlinear acoustics; engineering acoustics; vibrations; aeroacoustics; architectural acoustics; structural acoustics; underwater sound; ultrasound and related biological effects; audiology and bioacoustics.
Acoustics publishes full research papers, communications and review articles. There is no restriction on the length of papers or charge for extra colors, etc. Electronic files supplying details of calculations and experimental procedures can be deposited as supplementary materials.
Keywords:
aeroacoustics
architectural acoustics
audiology
bioacoustics
engineering acoustics
hearing
infrasound
linear and nonlinear acoustics
mechanical wave
noise and noise control
psychoacoustics
signal processing
speech
structural acoustics
underwater sound
ultrasonics
ultrasound
vibration
Copyright / Open Access
Articles published in Acoustics will be Open-Access articles distributed under the terms and conditions of the Creative Commons Attribution License (CC BY). The copyright is retained by the author(s). MDPI will insert the following note at the end of the published text:
© 2018 by the authors; licensee MDPI, Basel, Switzerland. This article is an open access article distributed under the terms and conditions of the Creative Commons Attribution License (http://creativecommons.org/licenses/by/4.0/).
MDPI Publication Ethics Statement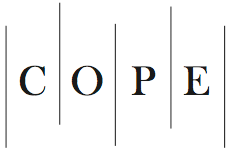 Acoustics is a member of the Committee on Publication Ethics (COPE). MDPI takes the responsibility to enforce a rigorous peer-review together with strict ethical policies and standards to ensure to add high quality scientific works to the field of scholarly publication. Unfortunately, cases of plagiarism, data falsification, inappropriate authorship credit, and the like, do arise. MDPI takes such publishing ethics issues very seriously and our editors are trained to proceed in such cases with a zero tolerance policy. To verify the originality of content submitted to our journals, we use iThenticate to check submissions against previous publications. MDPI works with Publons to provide reviewers with credit for their work.
Reprints
Reprints may be ordered. Please contact for more information on how to order reprints.
Editorial Office
Ms. Candice Zhuo
Managing Editor
MDPI Wuhan Office, No.6 Jingan Road, 5.5 Creative Industry Park, Floor 15th. 430064 Wuhan, Hubei Province, China
Tel. +86 27 8780 8658
E-Mail
For further MDPI contacts, see here.