Open Access This article is
freely available
re-usable
Article
Diamond-Like Carbon Nanofoam from Low-Temperature Hydrothermal Carbonization of a Sucrose/Naphthalene Precursor Solution
1
Faculty of Physics, University of Bielefeld, D-33501 Bielefeld, Germany
2
Department of Physics and Astronomy, University of Hawaii, 2505 Correa Road, Honolulu, HI 96822, USA
*
Author to whom correspondence should be addressed.
Received: 7 June 2017 / Accepted: 30 June 2017 / Published: 6 July 2017
Abstract
:
Unusual structure of low-density carbon nanofoam, different from the commonly observed micropearl morphology, was obtained by hydrothermal carbonization (HTC) of a sucrose solution where a specific small amount of naphthalene had been added. Helium-ion microscopy (HIM) was used to obtain images of the foam yielding micron-sized, but non-spherical particles as structural units with a smooth foam surface. Raman spectroscopy shows a predominant sp2 peak, which results from the graphitic internal structure. A strong sp3 peak is seen in X-ray photoelectron spectroscopy (XPS). Electrons in XPS are emitted from the near surface region which implies that the graphitic microparticles have a diamond-like foam surface layer. The occurrence of separated sp2 and sp3 regions is uncommon for carbon nanofoams and reveals an interesting bulk-surface structure of the compositional units.
Keywords:
carbon; nanomaterials; nanofoam; nanostructured; porous; ultralight materials; hydrothermal carbonization
Acknowledgments
Natalie Frese was supported during parts of this research by a scholarship from the German Academic Exchange Service (DAAD-Doktorandenstipendium).
Author Contributions
Klaus Sattler and Armin Gölzhäuser conceived and designed the experiments; Natalie Frese, Shelby Taylor Mitchell, Amanda Bowers and Klaus Sattler performed the experiments and analyzed the data; Klaus Sattler and Armin Gölzhäuser contributed reagents/materials/analysis tools; Natalie Frese and Klaus Sattler wrote the paper.
Conflicts of Interest
The authors declare no conflict of interest.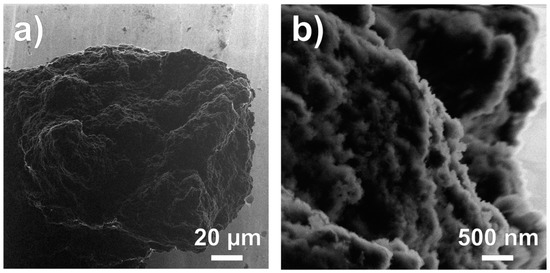 Figure 1. Helium-ion microscopy images of carbon nanofoam, (a) showing a micron-sized part of the foam and (b) showing in higher magnification the sponge-like surface of the foam.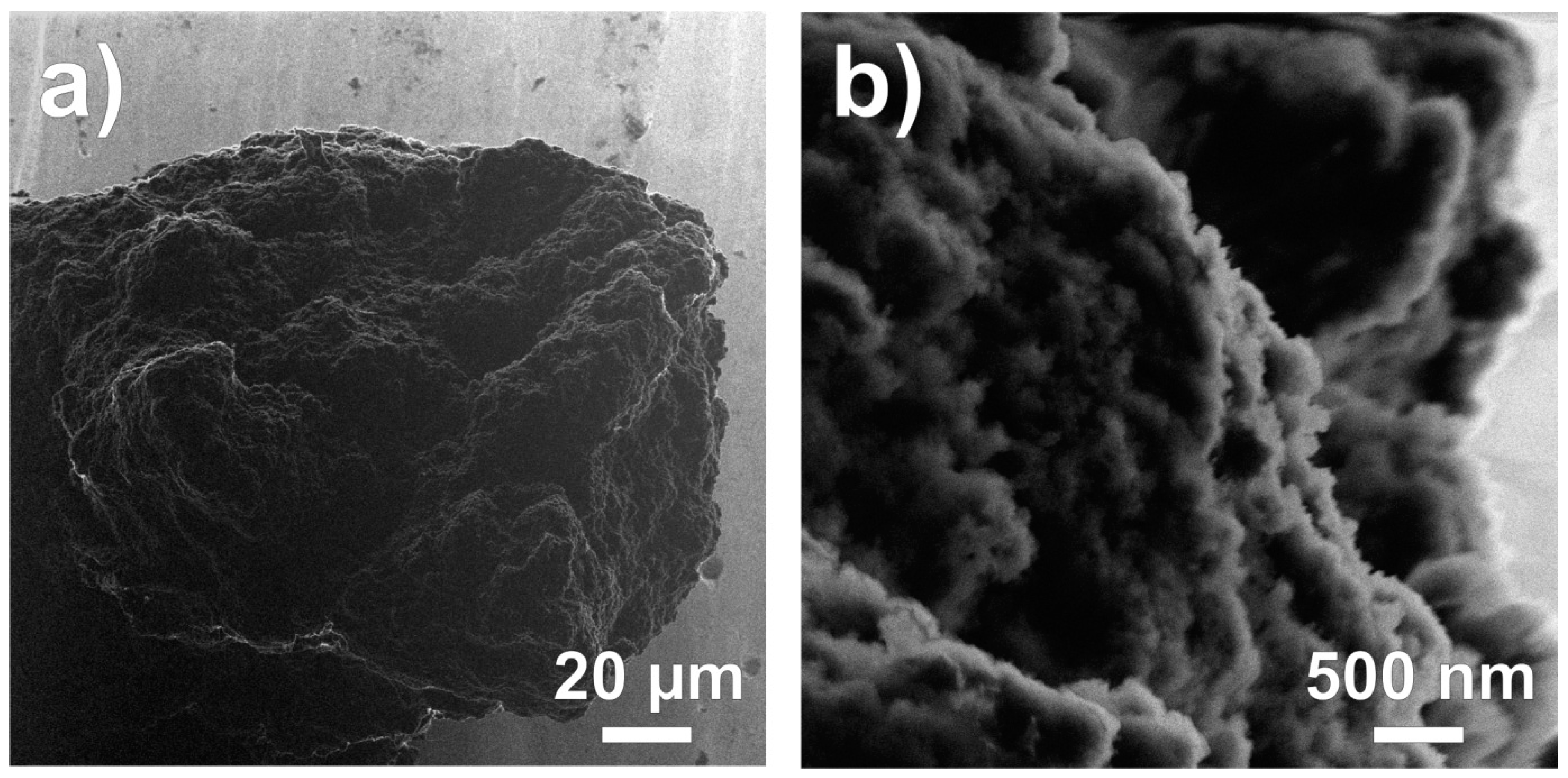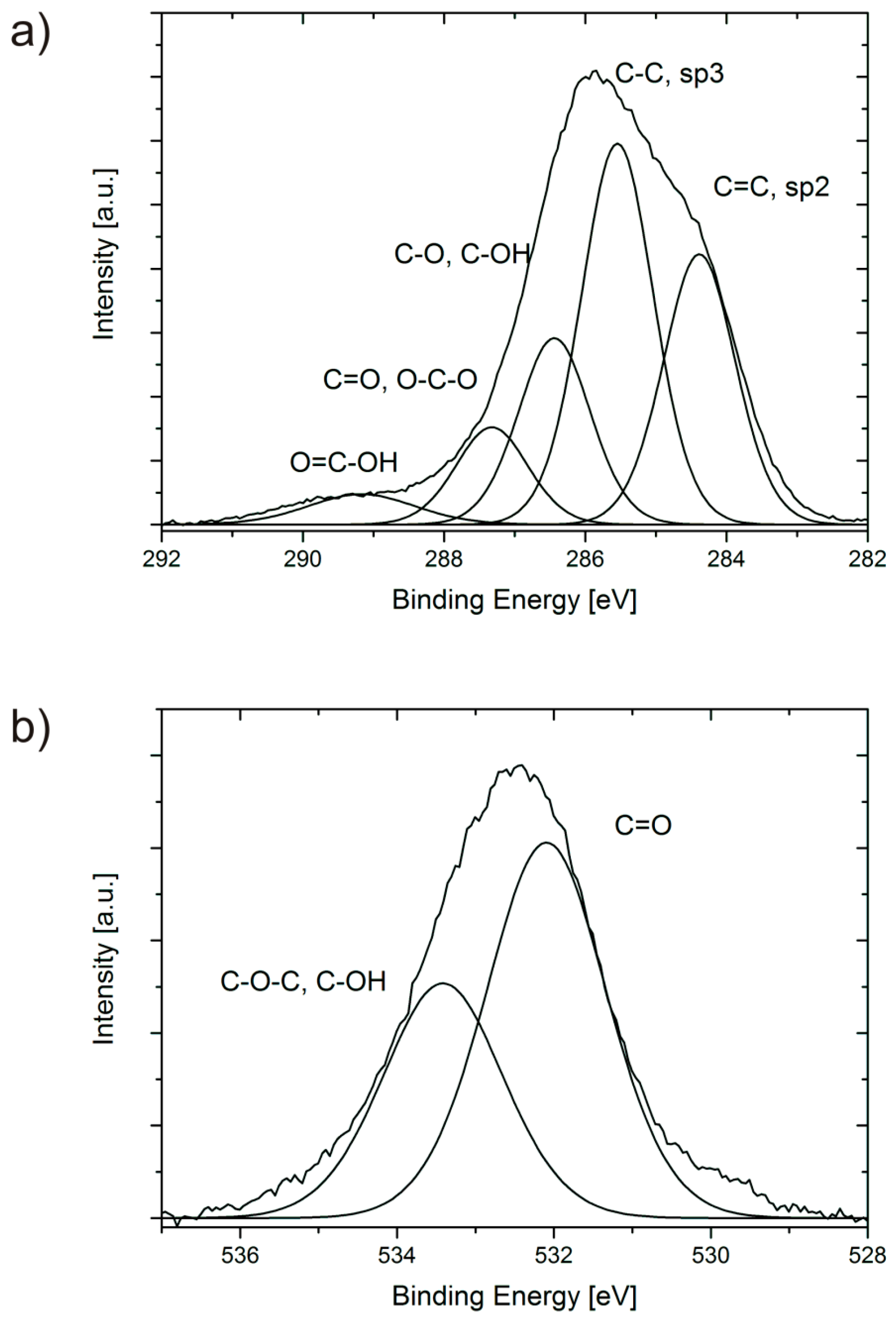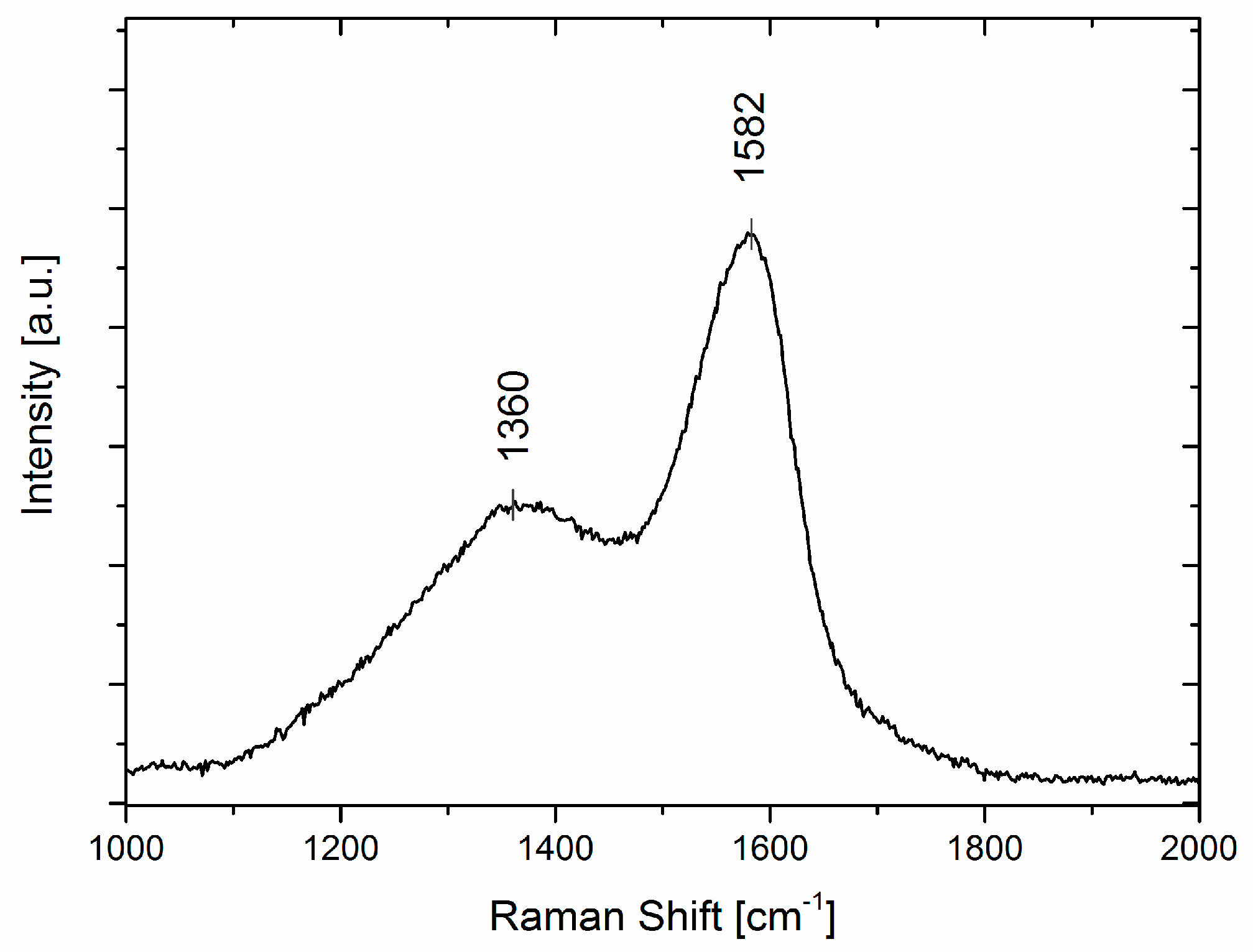 © 2017 by the authors. Licensee MDPI, Basel, Switzerland. This article is an open access article distributed under the terms and conditions of the Creative Commons Attribution (CC BY) license (http://creativecommons.org/licenses/by/4.0/).