Iron Oxide Nanocrystals for Magnetic Hyperthermia Applications
1
Center for High Technology Materials, 1313 Goddard SE, University of New Mexico, Albuquerque, NM 87106, USA
2
Department of Biochemistry and Molecular Biology, Health Sciences Center, University of New Mexico, Albuquerque, NM 87131, USA
3
Sandia National Laboratories, Nanomaterials Sciences, P.O. Box 5800, MS 1415, Albuquerque, NM 87185, USA
4
Center for Integrated Nanotechnologies, Sandia National Laboratories, 1000 Eubank SE, Albuquerque, NM 87123, USA
5
College of Pharmacy, University of Texas at Austin, Austin, TX 78712, USA
†
Present address: Department of Biochemical Engineering and Biotechnology, Indian Institute of Technology, New Delhi, Delhi 28.55/77.267, India.
*
Author to whom correspondence should be addressed.
Received: 11 March 2012 / Accepted: 25 April 2012 / Published: 7 May 2012
Abstract
Magnetic nanocrystals have been investigated extensively in the past several years for several potential applications, such as information technology, MRI contrast agents, and for drug conjugation and delivery. A specific property of interest in biomedicine is magnetic hyperthermia—an increase in temperature resulting from the thermal energy released by magnetic nanocrystals in an external alternating magnetic field. Iron oxide nanocrystals of various sizes and morphologies were synthesized and tested for specific losses (heating power) using frequencies of 111.1 kHz and 629.2 kHz, and corresponding magnetic field strengths of 9 and 25 mT. Polymorphous nanocrystals as well as spherical nanocrystals and nanowires in paramagnetic to ferromagnetic size range exhibited good heating power. A remarkable 30 °C temperature increase was observed in a nanowire sample at 111 kHz and magnetic field of 25 mT (19.6 kA/m), which is very close to the typical values of 100 kHz and 20 mT used in medical treatments.
View Full-Text
►

▼

Figures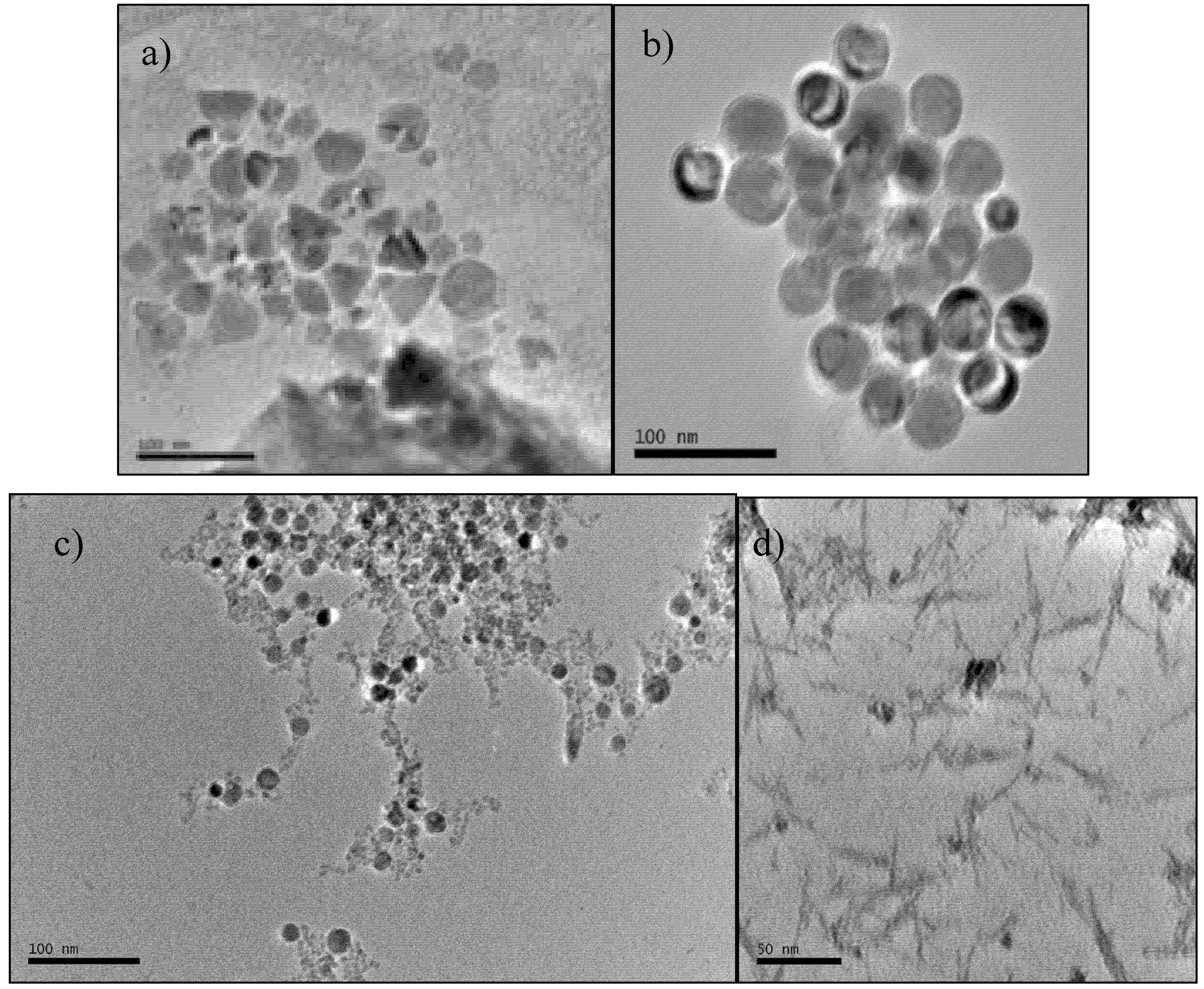 Figure 1
Share & Cite This Article
MDPI and ACS Style
Armijo, L.M.; Brandt, Y.I.; Mathew, D.; Yadav, S.; Maestas, S.; Rivera, A.C.; Cook, N.C.; Withers, N.J.; Smolyakov, G.A.; Adolphi, N.L.; Monson, T.C.; Huber, D.L.; Smyth, H.D.C.; Osiński, M. Iron Oxide Nanocrystals for Magnetic Hyperthermia Applications. Nanomaterials 2012, 2, 134-146.
Related Articles
Comments
[Return to top]