Gender Differences in Electroencephalographic Activity in Response to the Earthy Odorants Geosmin and 2-Methylisoborneol
1
School of Natural Resources and Environmental Sciences, Kangwon National University, Chuncheon 24341, Gangwon-do, Korea
2
Agro-Food Research Institute, Gangwondo Agricultural Research and Extension Services, Chuncheon 24203, Gangwon-do, Korea
3
Gangwon Perfume Alchemy Ltd. Co., Chuncheon 24341, Gangwon-do, Korea
*
Author to whom correspondence should be addressed.
Received: 8 August 2017 / Revised: 23 August 2017 / Accepted: 25 August 2017 / Published: 26 August 2017
Abstract
Geosmin and 2-methylisoborneol, molecules with the same odor characteristics, are mainly responsible for the smell of soil and cause odor problems worldwide in drinking water supplies. However, the effect of these odor molecules on human brain function is still unclear. The present investigation aimed to evaluate the effect of inhalation of geosmin and 2-methylisoborneol on human electroencephalographic (EEG) activity in order to understand whether their action on brain wave activity is the same or different. A total of 20 healthy volunteers (10 women and 10 men) were selected to determine the EEG power spectrum changes. The EEG data were recorded from 32 channels according to the International 10–20 system and 25 EEG power spectrum indices were analyzed. The inhalation of geosmin and 2-methylisoborneol exhibited different EEG activity by producing changes in different EEG indicators as well as brain regions. In both genders, significant changes in EEG power spectra were observed during the inhalation of geosmin when compared with 2-methylisoborneol. Absolute waves such as beta, fast alpha, low beta, high beta, and gamma significantly decreased, particularly in the centro-parietal (Cp6) region, due to the exposure to geosmin. According to gender variation, geosmin produced significant changes in the absolute low beta and high beta waves at the Cp6 region in women. In the case of 2-methylisoborneol, a significant increase in absolute alpha and absolute fast alpha activity was observed at the F8 region in men. However, there were no significant changes in absolute waves for men and women during the inhalation of geosmin and 2-methylisoborneol. Although both components are responsible for soil smell, they exhibit significantly different EEG activity according to gender.
View Full-Text
►

▼

Figures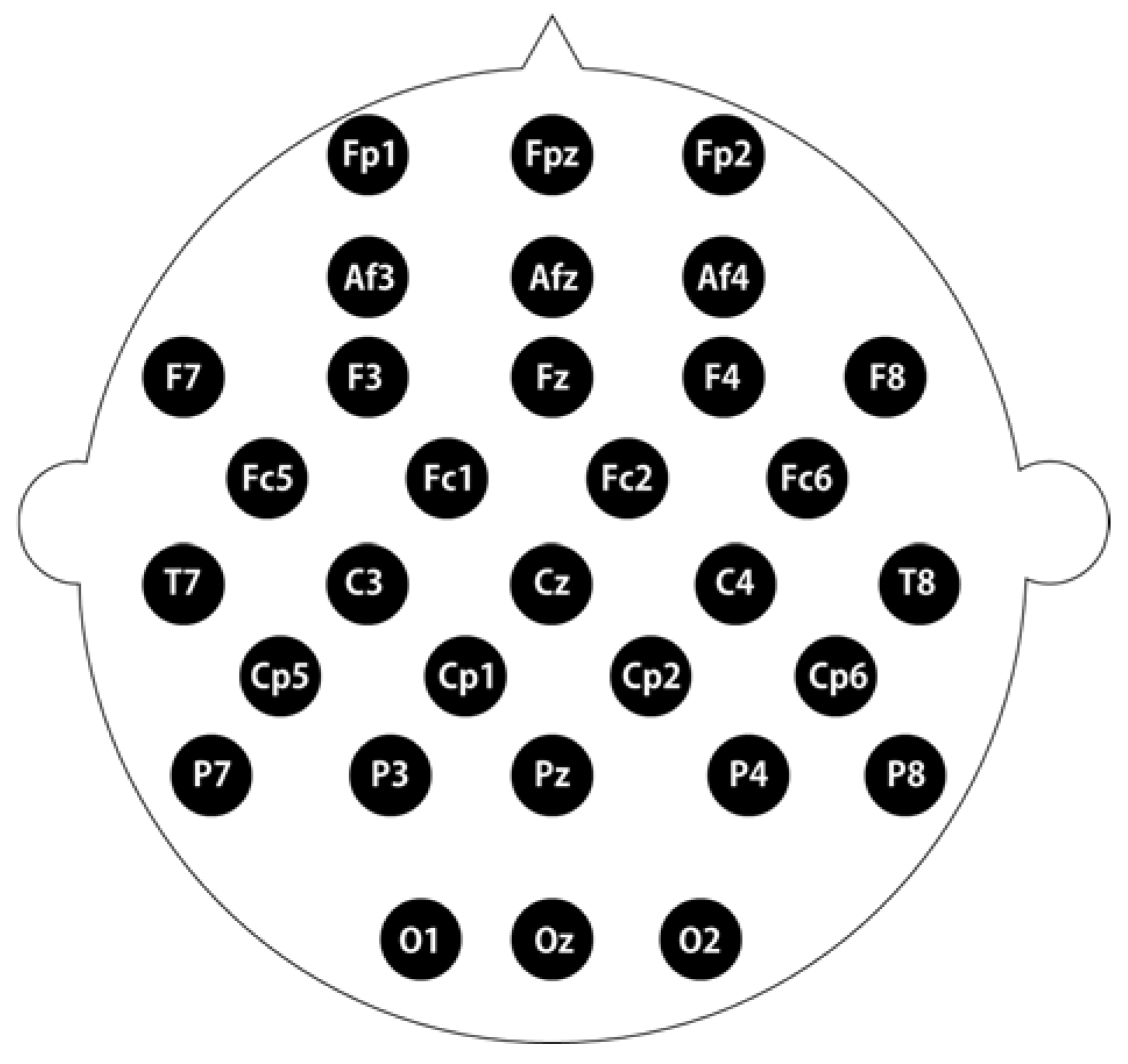 Figure 1
This is an open access article distributed under the
Creative Commons Attribution License
which permits unrestricted use, distribution, and reproduction in any medium, provided the original work is properly cited. (CC BY 4.0).
Share & Cite This Article
MDPI and ACS Style
Kim, M.; Sowndhararajan, K.; Kim, T.; Kim, J.E.; Yang, J.E.; Kim, S. Gender Differences in Electroencephalographic Activity in Response to the Earthy Odorants Geosmin and 2-Methylisoborneol. Appl. Sci. 2017, 7, 876.
Note that from the first issue of 2016, MDPI journals use article numbers instead of page numbers. See further details here.
Related Articles
Comments
[Return to top]