Microwave-Assisted Synthesis of SiC Nanoparticles for the Efficient Adsorptive Removal of Nitroimidazole Antibiotics from Aqueous Solution
1
Young Researchers and Elites Club, Science and Research Branch, Islamic Azad University, Tehran, Iran
2
Department of Chemical Engineering, South Tehran Branch, Islamic Azad University, Tehran, Iran
3
Department of Chemical Engineering, King Saud University, Riyadh 11421, Saudi Arabia
*
Authors to whom correspondence should be addressed.
Academic Editor: Manuel Ocaña Jurado
Received: 8 December 2016 / Revised: 10 February 2017 / Accepted: 13 February 2017 / Published: 20 February 2017
(This article belongs to the Section
Chemistry
)
Abstract
Environmental pollution caused by the improper disposal of pharmaceuticals is a matter of global concern, and warrants immediate attention. Of particular concern is the aquatic contamination caused by the increasing use of antibiotics, which could give rise to superbugs. While researchers have mainly focused on improving the adsorption capacity of mostly activated carbon-based adsorbents, we have developed a non-conventional adsorbent (SiC nanoparticles) in the present work for the adsorptive removal of four different nitroimidazole antibiotics, namely metronidazole (MNZ), dimetridazole (DMZ), ronidazole (RNZ), and tinidazole (TNZ). In addition to the unique properties which are inherent to SiC, the present adsorbent not only possesses a high adsorption capacity, but also shows one of the highest adsorption rates; both of which are prerequisites for an efficient and cost-effective adsorption-based separation technology. Silicon carbide (SiC) nanoparticles, synthesized by a microwave-assisted method, were thoroughly characterized using X-ray diffraction, scanning electron microscopy, transmission electron microscopy, and the Brunauer–Emmett–Teller method. The adsorption isotherm data were accurately described by the Langmuir isotherm model. On the other hand, the adsorption kinetics, closely represented by the pseudo-second order kinetic model, were faster than most previously reported adsorbents. The reaction rate constants were 0.0089, 0.0079, 0.0072, and 0.0055 g/(mg min), for MNZ, DMZ, RNZ, and TNZ, respectively.
View Full-Text
►

▼

Figures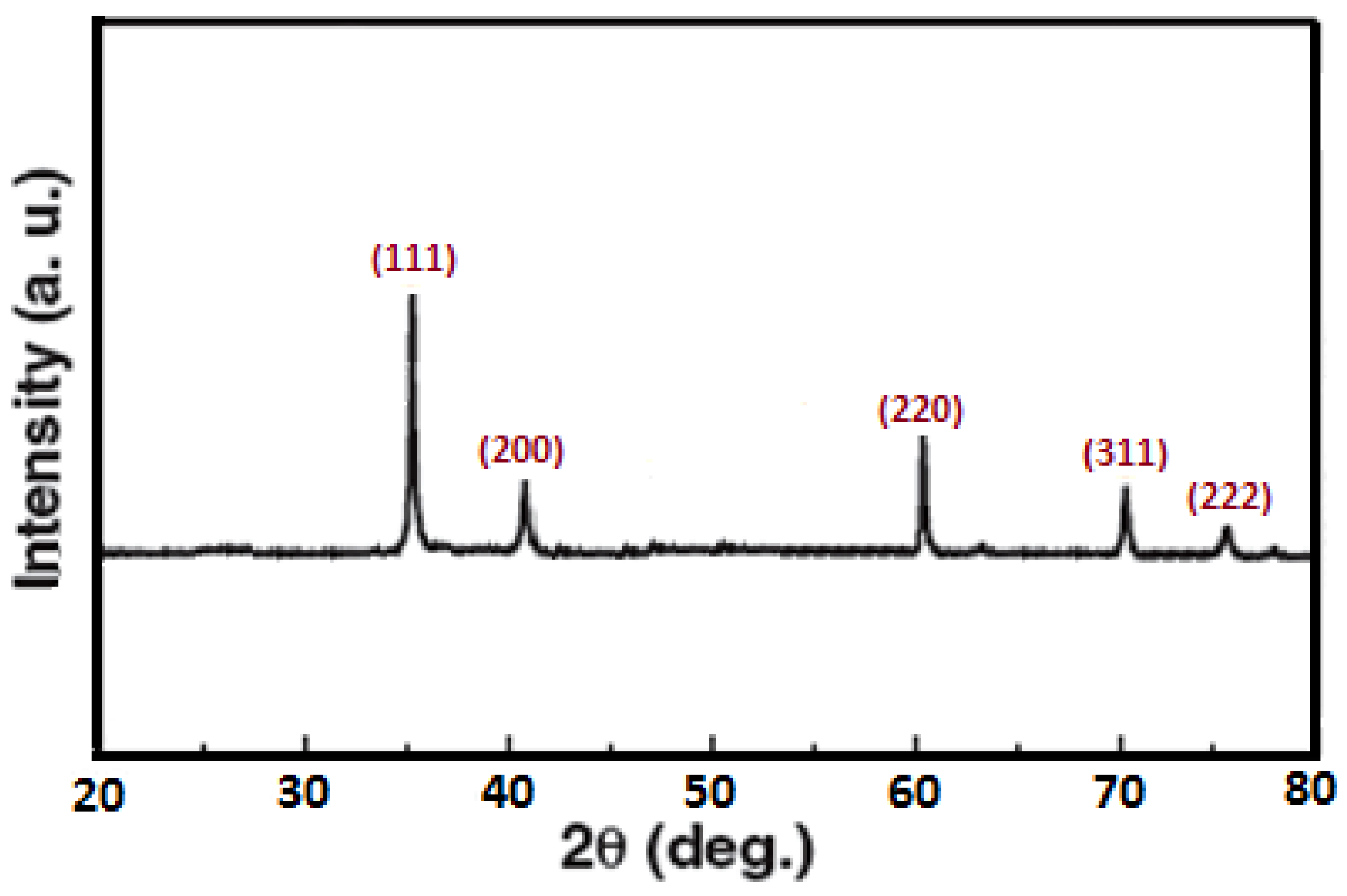 Figure 1
This is an open access article distributed under the
Creative Commons Attribution License
which permits unrestricted use, distribution, and reproduction in any medium, provided the original work is properly cited. (CC BY 4.0).
Share & Cite This Article
MDPI and ACS Style
Fakhri, A.; Rashidi, S.; Asif, M.; Ibrahim, A.A. Microwave-Assisted Synthesis of SiC Nanoparticles for the Efficient Adsorptive Removal of Nitroimidazole Antibiotics from Aqueous Solution. Appl. Sci. 2017, 7, 205.
Note that from the first issue of 2016, MDPI journals use article numbers instead of page numbers. See further details here.
Related Articles
Comments
[Return to top]