A Comparison Study for Chloride-Binding Capacity between Alkali-Activated Fly Ash and Slag in the Use of Seawater
1
School of Urban and Environmental Engineering, Ulsan National Institute of Science and Technology (UNIST), Ulsan 44919, Korea
2
Department of Civil Engineering, Kyonggi University, Suwon 16227, Korea
*
Authors to whom correspondence should be addressed.
Received: 25 August 2017 / Revised: 15 September 2017 / Accepted: 19 September 2017 / Published: 22 September 2017
(This article belongs to the Section
Chemistry
)
Abstract
This study aimed to investigate the chloride-binding capacity of alkali-activated fly ash (denoted as FSW) and slag (denoted as SSW) samples and their synthesized Cl-bearing phases, which are capable of binding and immobilizing chloride when seawater is used as the mixing water. This study also examined the progressive changes in the pore structures of the FSW and SSW samples over time. The results show that the SSW sample is significantly more effective in the uptake of chloride ions compared to the FSW sample at 28 days of curing. While the FSW sample forms Cl-bearing zeolites (Cl-chabazite and Cl-sodalite) (possibly with similar types of geopolymeric gels), the SSW sample synthesizes Cl-bearing, layered double hydroxides (LDH) (Cl-hydrocalumite and Cl-hydrotalcite). Although both samples involve Cl-binding phases, the FSW sample is likely to be less efficient because it largely produces zeolites (or similar geopolymeric gels) with no Cl-binding capability (i.e., zeolites X and Y). Meanwhile, the SSW sample produces Cl-bearing LDH phases as well as C-S-H(I), which can physically adsorb chloride. The SSW sample exhibits both pore-size refinement and porosity reduction over time, while the FSW sample only exhibits pore-size refinement. Therefore, the SSW system is more advantageous in the use of seawater because it more effectively prevents Cl ingression due to greater impermeability.
View Full-Text
►

▼

Figures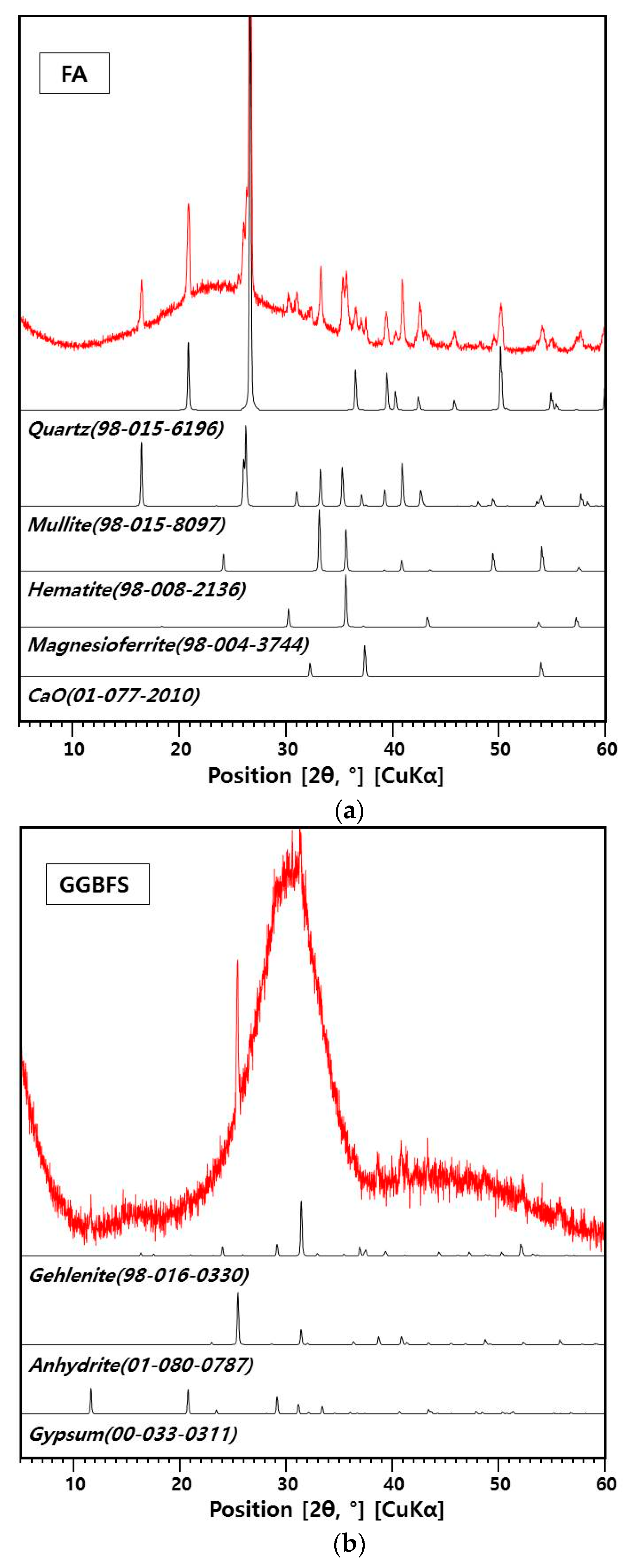 Figure 1
This is an open access article distributed under the
Creative Commons Attribution License
which permits unrestricted use, distribution, and reproduction in any medium, provided the original work is properly cited. (CC BY 4.0).
Share & Cite This Article
MDPI and ACS Style
Jun, Y.; Yoon, S.; Oh, J.E. A Comparison Study for Chloride-Binding Capacity between Alkali-Activated Fly Ash and Slag in the Use of Seawater. Appl. Sci. 2017, 7, 971.
Note that from the first issue of 2016, MDPI journals use article numbers instead of page numbers. See further details here.
Related Articles
Comments
[Return to top]