High Prevalence of blaNDM-1, blaVIM, qacE, and qacEΔ1 Genes and Their Association with Decreased Susceptibility to Antibiotics and Common Hospital Biocides in Clinical Isolates of Acinetobacter baumannii
1
Microbiology and Immunology Department, Faculty of Pharmacy, Alazhar University, Cairo 11765, Egypt
2
Pathobiology and Veterinary Science Department, University of Connecticut, Storrs, CT 06269-3089, USA
*
Authors to whom correspondence should be addressed.
Academic Editor: Roger Pickup
Received: 1 March 2017 / Revised: 25 March 2017 / Accepted: 5 April 2017 / Published: 12 April 2017
Abstract
The objective of this study was to evaluate the susceptibility of metallo-β-lactamase (MBL)-producing
Acinetobacter baumannii
(
A. baumannii
) clinical isolates to biocides. We also determined the prevalence and correlation of efflux pump genes, class 1 integron and MBL encoding genes. In addition,
bla
VIM
,
bla
NDM-1
,
qacE
and
qacEΔ
1 nucleotide sequence analysis was performed and compared to sequences retrieved from GenBank at the National Center for Biotechnology Information database.
A. baumannii
had a resistance rate to carbapenem of 71.4% and 39.3% and was found to be a MBL producer. The minimum inhibitory concentrations (MICs) of chlorhexidine and cetrimide were higher than the recommended concentrations for disinfection in 54.5% and 77.3% of MBL-positive isolates respectively and their MICs were significantly higher among qac gene-positive isolates. Coexistence of qac genes was detected in 68.1% and 50% of the isolates with
bla
VIM
and
bla
NDM-1
respectively. There was a significant correlation between the presence of qac genes and MBL-encoding
bla
VIM
and
bla
NDM-1
genes. Each of the
bla
NDM-1
,
bla
VIM
,
qacE
and
qacEΔ
1 DNA sequences showed homology with each other and with similar sequences reported from other countries. The high incidence of Verona integron-encoded metallo-β-lactamases (VIM) and New-Delhi-metallo-β-lactamase (NDM) and qac genes in
A.
baumannii
highlights emerging therapeutic challenges for being readily transferable between clinically relevant bacteria. In addition reduced susceptibility to chlorhexidine and cetrimide and the potential for cross resistance to some antibiotics necessitates the urgent need for healthcare facilities to periodically evaluate biocides efficacy, to address the issue of antiseptic resistance and to initiate a "biocidal stewardship".
View Full-Text
►

▼

Figures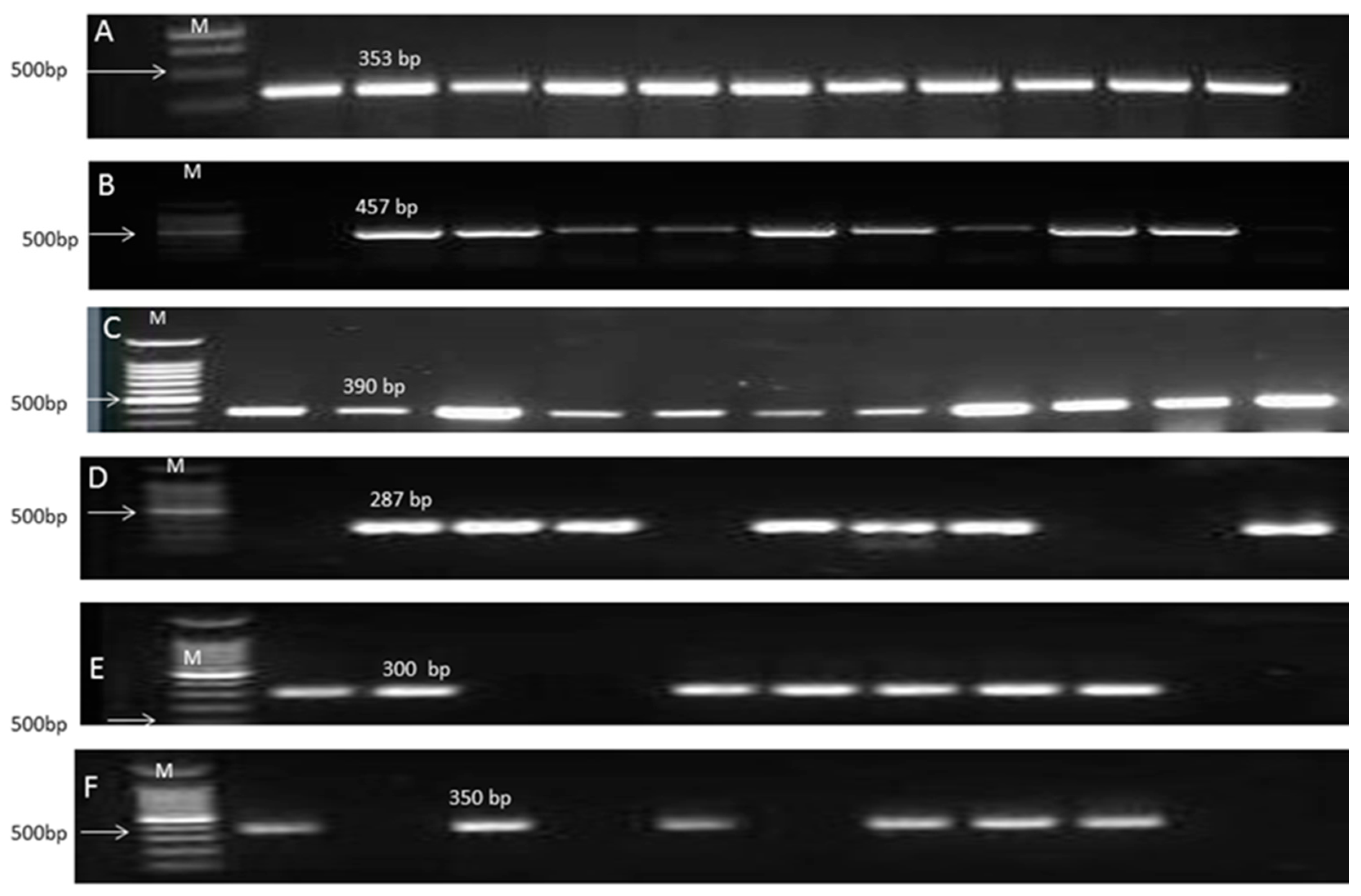 Figure 1
This is an open access article distributed under the
Creative Commons Attribution License
which permits unrestricted use, distribution, and reproduction in any medium, provided the original work is properly cited. (CC BY 4.0).
Share & Cite This Article
MDPI and ACS Style
Gomaa, F.A.M.; Helal, Z.H.; Khan, M.I. High Prevalence of blaNDM-1, blaVIM, qacE, and qacEΔ1 Genes and Their Association with Decreased Susceptibility to Antibiotics and Common Hospital Biocides in Clinical Isolates of Acinetobacter baumannii. Microorganisms 2017, 5, 18.
Note that from the first issue of 2016, MDPI journals use article numbers instead of page numbers. See further details here.
Related Articles
Comments
[Return to top]