Hans Georg Trüper (1936–2016) and His Contributions to Halophile Research
Department of Plant and Environmental Sciences, The Alexander Silberman Institute of Life Sciences, The Hebrew University of Jerusalem, Edmond J. Safra Campus, Jerusalem 91904, Israel
Academic Editor: David Deamer
Received: 28 April 2016 / Revised: 6 May 2016 / Accepted: 6 May 2016 / Published: 12 May 2016
Abstract
Prof. Hans Georg Trüper, one of the most important scientists in the field of halophile research, passed away on 9 March 2016 at the age of 79. I here present a brief obituary with special emphasis on Prof. Trüper's contributions to our understanding of the halophilic prokaryotes and their adaptations to life in hypersaline environments. He has pioneered the study of the halophilic anoxygenic phototrophic sulfur bacteria of the
Ectothiorhodospira
—
Halorhodospira
group. Some of the species he and his group isolated from hypersaline and haloalkaline environments have become model organisms for the study of the mechanisms of haloadaptation: the functions of three major organic compounds – glycine betaine, ectoine, and trehalose – known to serve as "compatible solutes" in halophilic members of the Bacteria domain, were discovered during studies of these anoxygenic phototrophs. Prof. Trüper's studies of hypersaline alkaline environments in Egypt also led to the isolation of the first known extremely halophilic archaeon (
Natronomonas
pharaonis
). The guest editors dedicate this special volume of Life to the memory of Prof. Hans Georg Trüper.
View Full-Text
►

▼

Figures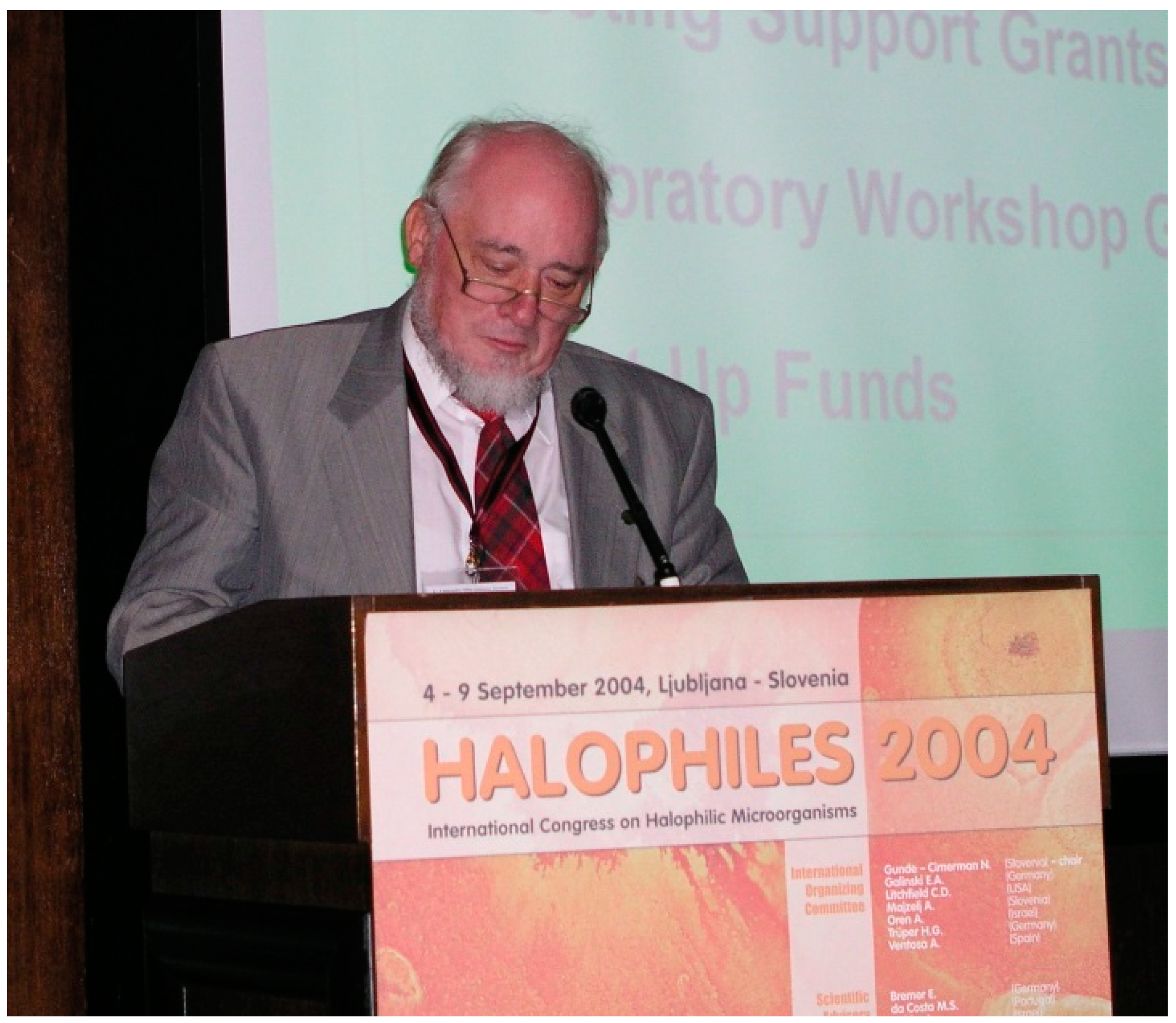 Figure 1
This is an open access article distributed under the
Creative Commons Attribution License
which permits unrestricted use, distribution, and reproduction in any medium, provided the original work is properly cited. (CC BY 4.0).
Share & Cite This Article
MDPI and ACS Style
Oren, A. Hans Georg Trüper (1936–2016) and His Contributions to Halophile Research. Life 2016, 6, 19.
Note that from the first issue of 2016, MDPI journals use article numbers instead of page numbers. See further details here.
Related Articles
Comments
[Return to top]