IgE and Drug Allergy: Antibody Recognition of 'Small' Molecules of Widely Varying Structures and Activities
Molecular Immunology Unit, Kolling Institute of Medical Research, Royal North Shore Hospital of Sydney, and Department of Medicine, University of Sydney, Sydney 2065, Australia
†
Author is retired. Formerly: Head of Molecular Immunology Unit.
Received: 19 November 2013 / Revised: 19 December 2013 / Accepted: 18 January 2014 / Published: 22 January 2014
Abstract
The variety of chemically diverse pharmacologically-active compounds administered to patients is large and seemingly forever growing, and, with every new drug released and administered, there is always the potential of an allergic reaction. The most commonly occurring allergic responses to drugs are the type I, or immediate hypersensitivity reactions mediated by IgE antibodies. These reactions may affect a single organ, such as the nasopharynx (allergic rhinitis), eyes (conjunctivitis), mucosa of mouth/throat/tongue (angioedema), bronchopulmonary tissue (asthma), gastrointestinal tract (gastroenteritis) and skin (urticaria, eczema), or multiple organs (anaphylaxis), causing symptoms ranging from minor itching and inflammation to death. It seems that almost every drug is capable of causing an immediate reaction and it is unusual to find a drug that has not provoked an anaphylactic response in at least one patient. These facts alone indicate the extraordinary breadth of recognition of IgE antibodies for drugs ranging from relatively simple structures, for example, aspirin, to complex molecules, such as the macrolide antibiotics composed of a large macrocyclic ring with attached deoxy sugars. This wide recognition profile is borne out at the molecular level by results of quantitative immunochemical studies where hapten inhibition investigations have identified structural determinants complementary to IgE antibodies in the sera of allergic subjects. Allergenic determinants have been identified on a variety of drugs including neuromuscular blockers, penicillins, cephalosporins, opioids, thiopentone, sulfonamides, trimethoprim, quinolones, chlorhexidine and the non-steroidal anti-inflammatory drug aspirin. It is already clear that IgE can distinguish fine structural differences on a wide variety of molecules, determinants may be at least as small as an amino group or encompass the whole molecule, and individual drugs may demonstrate allergenic heterogeneity.
View Full-Text
►

▼

Figures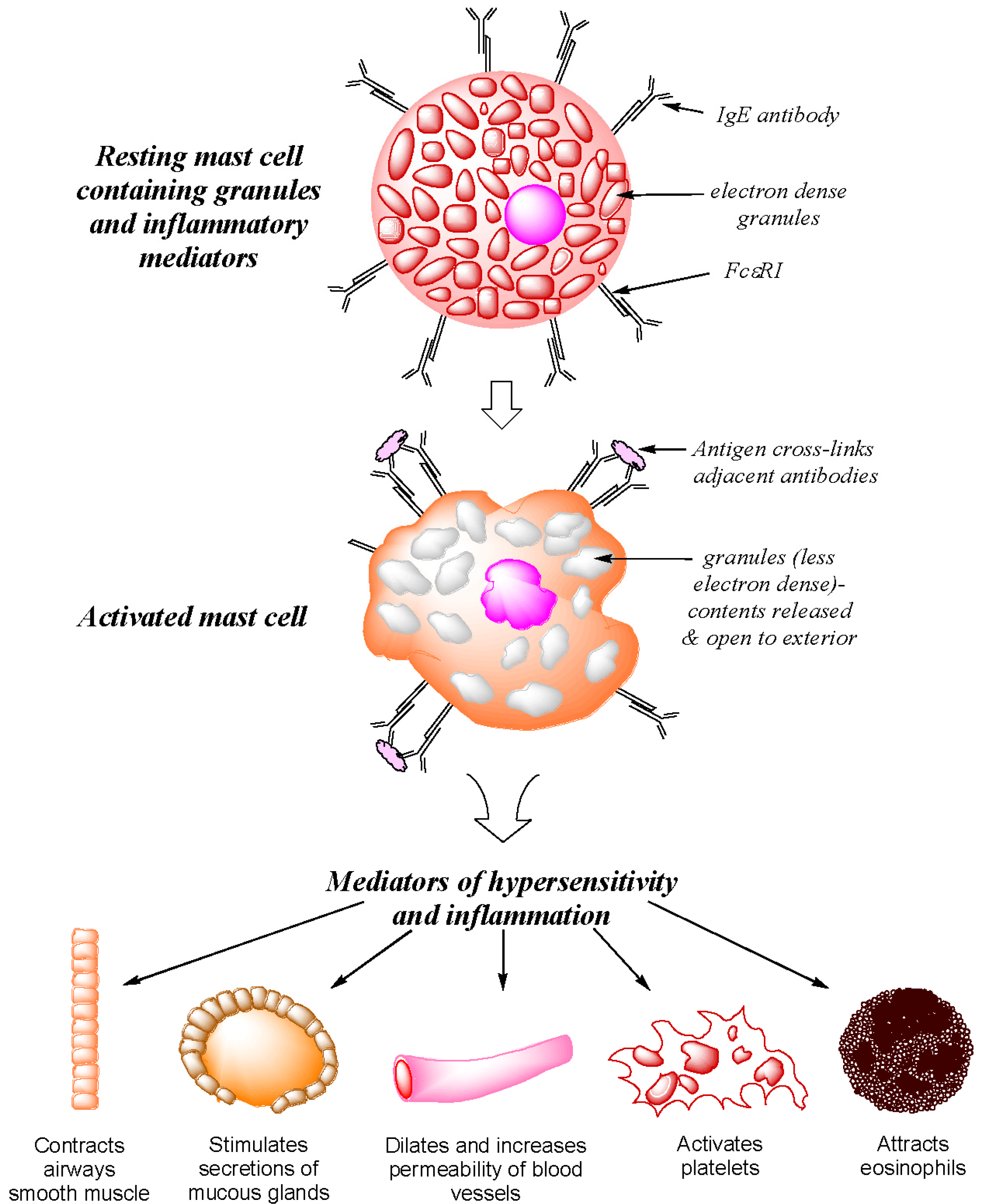 Figure 1
Share & Cite This Article
MDPI and ACS Style
Baldo, B.A. IgE and Drug Allergy: Antibody Recognition of 'Small' Molecules of Widely Varying Structures and Activities. Antibodies 2014, 3, 56-91.
Related Articles
Comments
[Return to top]