Development of a Novel BAFF Responsive Cell Line Suitable for Detecting Bioactive BAFF and Neutralizing Antibodies against BAFF-Pathway Inhibiting Therapeutics
1
Amgen Inc., One Amgen Center Drive, Thousand Oaks, CA 91320, USA
2
GMAX Biopharm., 288 Qiuyi Road, Binjiang District, Hangzhou 310052, Zhejiang, China
*
Author to whom correspondence should be addressed.
Received: 12 December 2013 / Revised: 5 January 2014 / Accepted: 28 January 2014 / Published: 10 February 2014
Abstract
BAFF has a critical role in B-cell survival, maturation and function, which makes its pathway a prime therapeutic target for various autoimmune diseases, such as systemic lupus erythematosus (SLE), rheumatoid arthritis and Sjögren's syndrome. A cell-based assay that measures the functional activity of BAFF is required for many high throughput purposes, such as lead target screening and BAFF quantification. We report here the development of a sensitive BAFF responsive cell line via stable transfection of the BAFFR-TNFR1 hybrid receptor into monkey kidney epithelial COS-1 cells. The cellular response to BAFF can be detected by measuring the secretion of IL-8. This BAFF bioassay is not only reproducible and sensitive, but also responsive to a wide concentration range of BAFF stimulation in sera from various species. This cell line is useful in the development of sensitive bioassays to measure the levels of bioactive BAFF, inhibition of BAFF and neutralizing antibodies against any BAFF pathway-mediated therapeutic proteins.
View Full-Text
►

▼

Figures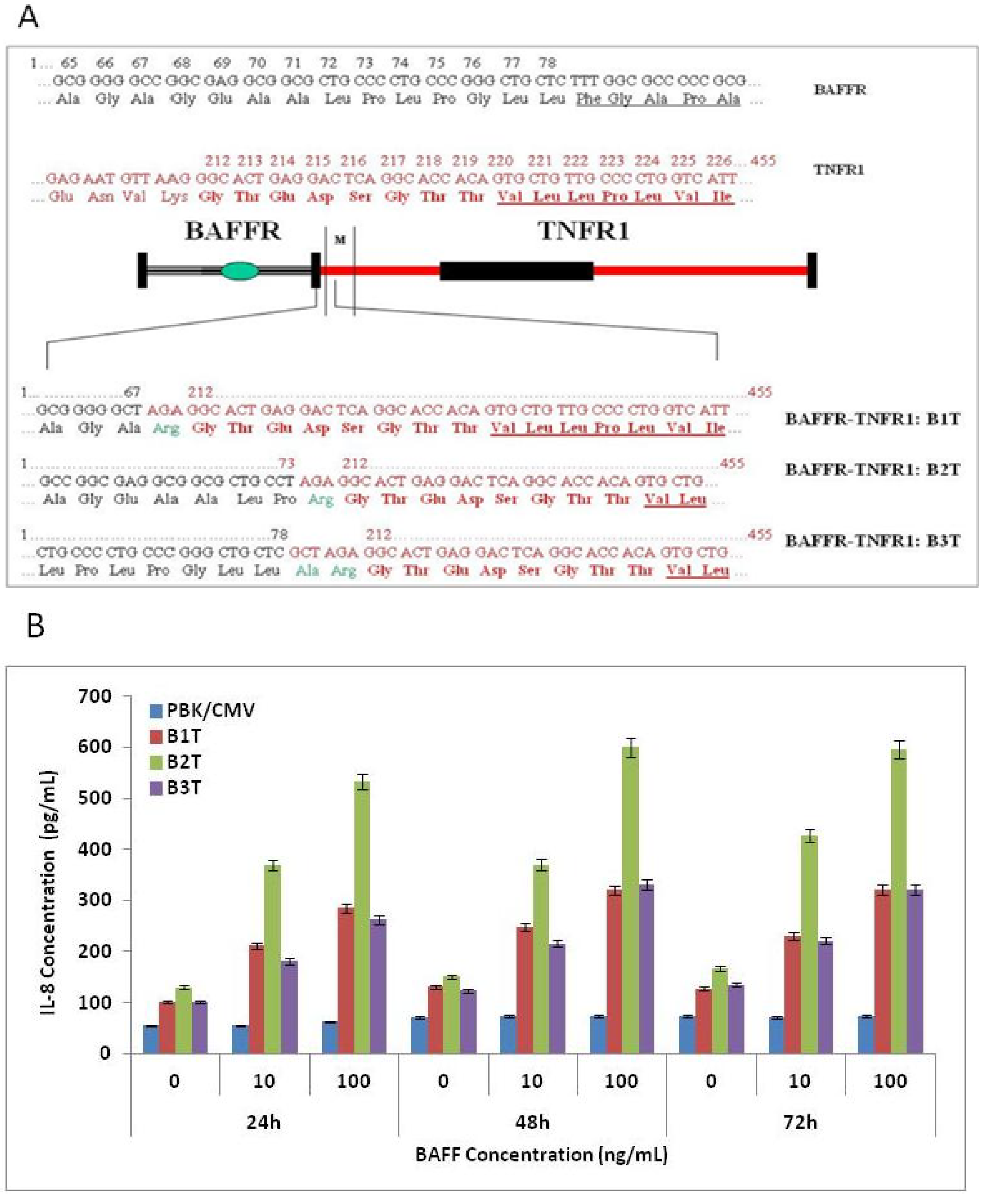 Figure 1
Share & Cite This Article
MDPI and ACS Style
Hu, J.; Yu, Y.; Han, H.; Civoli, F.; Zhuang, Y.; Thomas, J.; Swanson, S.; Jing, S.; Gupta, S. Development of a Novel BAFF Responsive Cell Line Suitable for Detecting Bioactive BAFF and Neutralizing Antibodies against BAFF-Pathway Inhibiting Therapeutics. Cells 2014, 3, 79-91.
Related Articles
Comments
[Return to top]