Open Access This article is
freely available
re-usable
Article
The Existence of Perfect Equilibrium in Discontinuous Games
Department of Economics, Rutgers University, 75 Hamilton Street, New Brunswick, NJ 08901, USA; E-Mail:
carbonell@econ.rutgers.edu
; Tel.: +1-732-932-7363; Fax: +1-732-932-7416
Received: 18 February 2011; in revised form: 27 April 2011 / Accepted: 27 June 2011 /
Published: 15 July 2011
Abstract
: We prove the existence of a trembling-hand perfect equilibrium within a class of compact, metric, and possibly discontinuous games. Our conditions for existence are easily verified in a variety of economic games.
Keywords:
trembling-hand perfect equilibrium; discontinuous game; infinite normal-form game; payoff security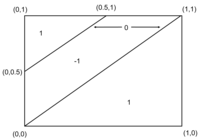 Figure 1.
Example 2: The payoff functions of
G
.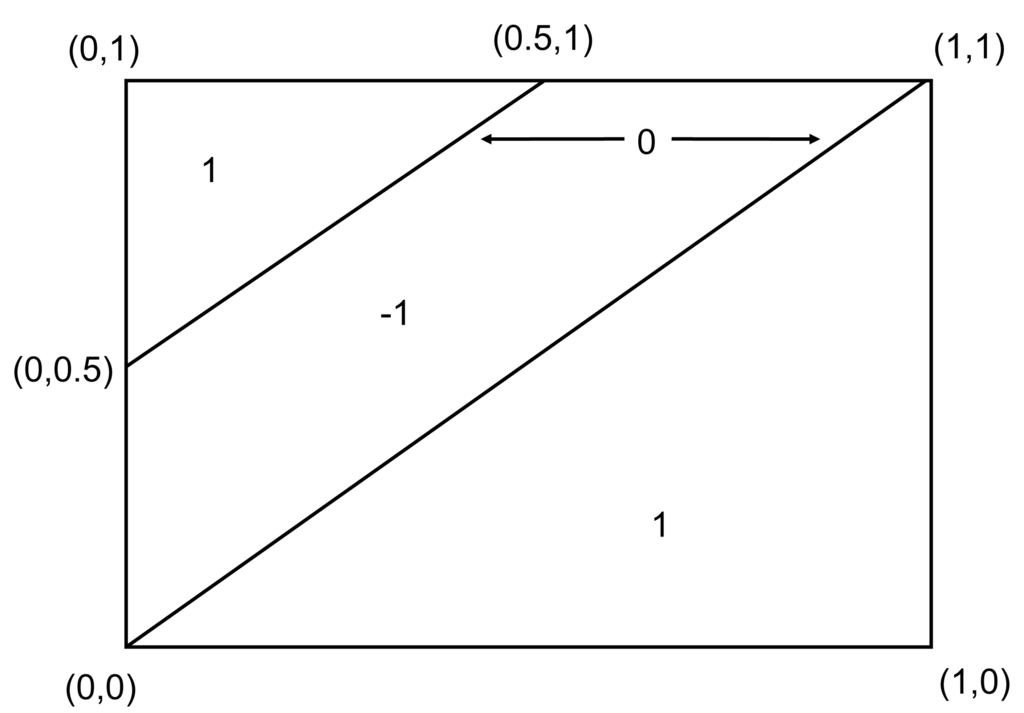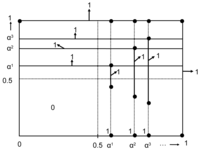 Figure 2. Example 3: The payoff function for player 1.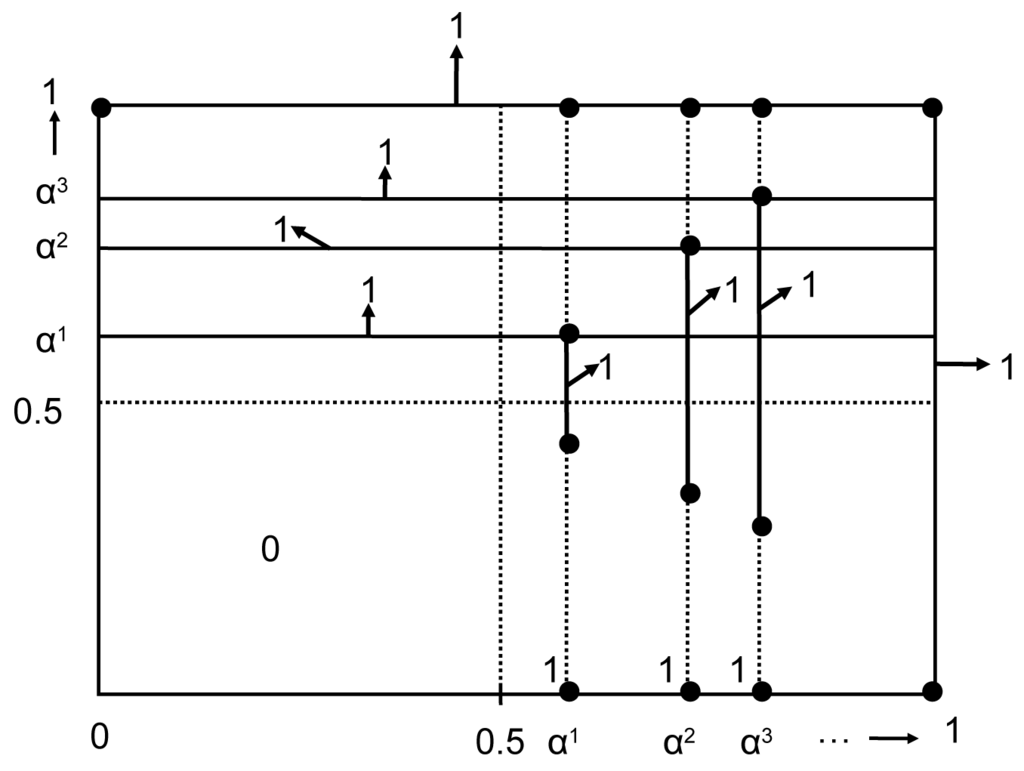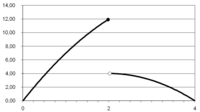 Figure 3. Example 4: Operating profit as a function of price.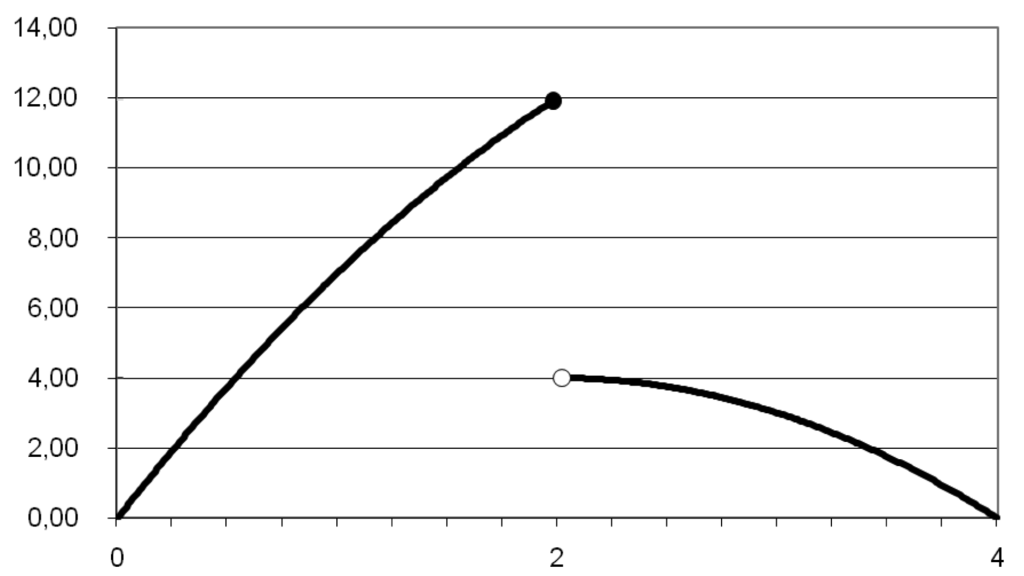 I am indebted to Efe Ok for his insights and encouragement; Efe read previous drafts and provided detailed comments. I also thank Rich McLean and Joel Sobel for several conversations, several anonymous referees for very useful remarks, and seminar participants at Barcelona Jocs and Rutgers for their comments. Part of this research was conducted while the author was visiting Universitat Autonoma de Barcelona. The author is grateful to this institution for its hospitality.
References
Selten, R. Reexamination of the perfectness concept for equilibrium points in extensive games.

Int. J. Game Theory

1975,

4

, 25–55.
Bertrand, J. Théorie mathématique de la richesse sociale.

J. Savants

1883, 499–508.
Hotelling, H. The stability of competition.

Econ. J.

1929,

39

, 41–57.
Milgrom, P.; Weber, R. A theory of auctions and competitive bidding.

Econometrica

1982,

50

, 1089–1122.
Fudenberg, D.; Gilbert, R.; Stiglitz, J.; Tirole, J. Preemption, leapfrogging, and competition in patent races.

Eur. Econ. Rev.

1983,

22

, 3–31.
Bagnoli, M.; Lipman, B.L. Provision of public goods: Fully implementing the core through private contributions.

Rev. Econ. Stud.

1989,

56

, 583–601.
Broecker, T. Credit-worthiness tests and interbank competition.

Econometrica

1990,

58

, 429–452.
Pitchik, C.; Schotter, A. Perfect equilibria in budget-constrained sequential auctions:An experimental study.

Rand J. Econ.

1988,

19

, 363–388.
Allen, B. Using trembling-hand perfection to allieviate the interlinked principal-agent problem.

Scand. J. Econ.

1988,

90

, 373–382.
Simon, L.K.; Stinchcombe, M.B. Equilibrium refinement for infinite normal-form games.

Econometrica

1995,

63

, 1421–1443.
Carbonell-Nicolau, O. On the existence of pure-strategy perfect equilibrium in discontinuous games.

Games Econ. Behav.

2011,

71

, 23–48.
Carbonell-Nicolau, O. Perfect and limit admissibe perfect equilibria in discontinuous games.

J. Math. Econ.

. (forthcoming) .
Van Damme, E.E.C.

Stability and Perfection of Nash Equilibria

; Springer-Berlag: Berlin, Germany, 2002.
Reny, P.J. On the existence of pure and mixed strategy Nash equilibria in discontinuous games.

Econometrica

1999,

67

, 1029–1056.
Al-Najjar, N. Strategically stable equilibria in games with infinitely many pure strategies.

Math. Soc. Sci.

1995,

29

, 151–164.
Dunford, N.; Schwartz, J.T.

Linear Operators, Part I: General Theory

; John Wiley and Sons: New York, NY, USA, 1957.
Sion, M.; Wolfe, P.

On a game without a value.

In

Contributions to the Theory of Games, Volume III

; Dresher, M., Tucker, A.W., Wolfe, P., Eds.; Princeton University Press: Princeton, NJ, USA, 1957.
Carmona, G. On the existence of equilibria in discontinuous games: Three counterexamples.

Int. J. Game Theory

2005,

33

, 181–187.
Monteiro, P.K.; Page, F.H. Uniform payoff security and Nash equilibrium in compact games.

J. Econ. Theory

2007,

134

, 566–575.
Barelli, P.; Soza, I. On the existence of Nash equilibria in discontinuous and qualitative games. 2008. (mimeo).
Baye, M.R.; Tian, G.; Zhou, J. Characterizations of the existence of equilibria in games with discontinuous and non-quasiconcave payoffs.

Rev. Econ. Stud.

1993,

60

, 935–948.
Baye, M.R.; Morgan, J. Winner-take-all price competition.

Econ. Theory

2002,

19

, 271–282.
Page, F.H.; Monteiro, P.K. Three principles of competitive nonlinear pricing.

J. Math. Econ.

2003,

39

, 63–109.
1

For instance, sometimes the Nash equilibrium concept is too weak to sustain a given result, and the notion of trembling-hand perfection constitutes a natural refinement of the set of Nash equilibria. Beyond its intuitive appeal, trembling-hand perfection is weaker than other refinements, and therefore permits more general theories.

2Allen [9] and Pitchik and Schotter [8] finitize their respective games at the outset, rather than approaching an infinite game by a series of successively larger finite games. However, their models are most conveniently analyzed in terms of continua of actions.
3

Constructing a measurable map can sometimes be cumbersome, especially if pure strategies are, say, maps between metric spaces rather than points in Euclidean space.

4In Definition 2, each μn is an exact equilibrium of the perturbed game . Should one insist upon requiring that these equilibria be exact? While letting each μn be an ∈n-equilibrium (with (∈n, δn) → 0) would still give a (weak) refinement of Nash equilibrium,

any

Nash equilibrium would survive this weakening of Definition 2. In fact, given a Nash equilibrium

μ

of

G

, take

ν

∈ Mˆ and a sequence (0, 1) ∋ δn → 0, and observe that each is an ∈n -equilibrium of for some ∈n → 0, and we have (1 − δn)

μ

+ δnν →

μ

.
5The reader is referred to the discussion following the statement of Theorem 2 for a comparison between Proposition 1 and Proposition 1 in [11].
6A game

G

= is

quasiconcave

if each Xi is a convex subset of a vector space and for each

i

and every

x

−

i

∈

X

−

i

, ui (.,

x

−

i

) is quasiconcave of Xi.
7If Xi is compact and metric, the weak* topology on Mi coincides with the topology induced by the Prokhorov metric on Mi. Hence, if Xi is nonempty, compact, and metric, then Mi(δiμi) is nonempty and metric. In addition, if Xi is nonempty, compact, and metric, Mi(δμi) is a nonempty convex subset of the weakly* compact set Mi. It is easy to check that Mi(δμi) is strongly closed, and therefore (Dunford and Schwartz ([16], Theorem V.3.13, p. 422)) weakly* closed, so Mi(δμi) is weakly* compact.
8Even the generalized notion of better-reply security of Barelli and Soza [20] or the conditions for existence of Baye

et al.

[21] need not hold for the perturbation

G̅

δμ when

G

is uniformly payoff secure and is upper semicontinuous.
9While

G

is quasi-symmetric in the sense of Reny [14], and so an appropriate choice of

μ

renders quasi-symmetric, also violates diagonal better-reply security (as defined in [14]).
10This means that the machinery developed in the literature on the existence of Nash equilibria cannot be employed to establish the existence of a Nash equilibrium in under the assumption that

G

is uniformly payoff secure and is upper semicontinuous. We ignore if uniform payoff security of

G

and upper semicontinuity of implies the existence of a

thp

equilibrium in

G

. If this were true, its proof would require an

appropriate

generalization of the main theorem ofReny [14].
11

The following generalization of Condition (A) leaves all of our results intact.

Condition(A′).

There exists such that for each

i

and every

ε

> 0 there is a sequence (fk) of Borel measurable maps fk : Xi → Xi such that the following is satisfied:

For each k, xi ∈ Xi and y−i ∈ X−i there is a neighborhood Oy−iof y−i such that ui(fk(xi), Oy−i > ui(xi, y−i) – ε.

For each y−i ∈ X−i there is a subset Yi of Xi with μi (Yi) = 1 such that for each xi∈ Yi and every sufficiently large k, there is a neighborhood Vy−i of y−i such that ui(fk(xi), z−i)< ui(xi, z−i) + ε for all z−i ∈ Vy−i

12Lemma 2 is similar to Lemma 1 in Carbonell-Nicolau [11]. We provide a comparison between these two results after the statement of Theorem 2.
13

The hypothesis is weaker because it does not assume concavity or quasiconcavity-like conditions, while the conclusion is weaker because trembling-hand perfect equilibria may be in mixed strategies.

14The relationship between Corollary 1 and Corollaries 1 and 3 in [11] is similar to that between Theorem 2 and Theorems 3 and 4 in [11]. In particular, Corollary 1 is not implied by the results in [11].
15

This game fails entire payoff security.

16It is shown in [23] that

v

* is measurable in types and continuous in catalog profiles, while the correspondence Φ is jointly measurable in types and catalog profiles and upper hemicontinuous in catalog profiles.
© 2011 by the author; licensee MDPI, Switzerland. This article is an open access article distributed under the terms and conditions of the Creative Commons Attribution license (http://creativecommons.org/licenses/by/3.0/).