Open Access This article is
freely available
re-usable
Article
Understanding the Future of Change Agency in Sustainability Through Cellular Automata Scenarios: The Role of Timing
†
School of Industrial Design, Tecnologico de Monterrey, Queretaro 76150, Mexico; E-Mail:
rdsosam@itesm.mx
Received: 15 February 2011 / Accepted: 15 March 2011 / Published: 30 March 2011
Abstract
: One of the main interdisciplinary challenges today is to understand and change the dominant social perceptions and values that support and perpetuate unsustainable practices. Social computational simulations have been conceived in recent years to understand emergent results from complex systems. These dynamic social models are of interest to sustainability researchers because they provide a means to implement hypotheses and explore scenarios that could help extend our understanding of the future role of change agency in society. Change agents are individuals who directly or indirectly enable sustainable behaviors or inhibit practices that damage the environment and large social groups. Evidence-based strategies, guidelines and methods are necessary in order to manage creative change agency more effectively. This paper presents work with computational simulations, known as cellular automata, in order to explore the role of timing in triggering social change through uncoordinated, autonomous individual action. The paper identifies a number of issues related to creative change agency and proposes associated guidelines for practitioners. As a means of early validation, these findings are portrayed against empirical studies in the literature.
Keywords:
diffusion of innovations; innovation models; creativity; computational social simulation; stochastic systems; change agents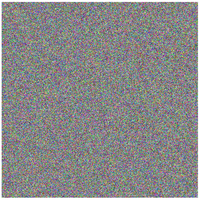 Figure 1. A 500 × 500 CA grid displaying an initial random state of values.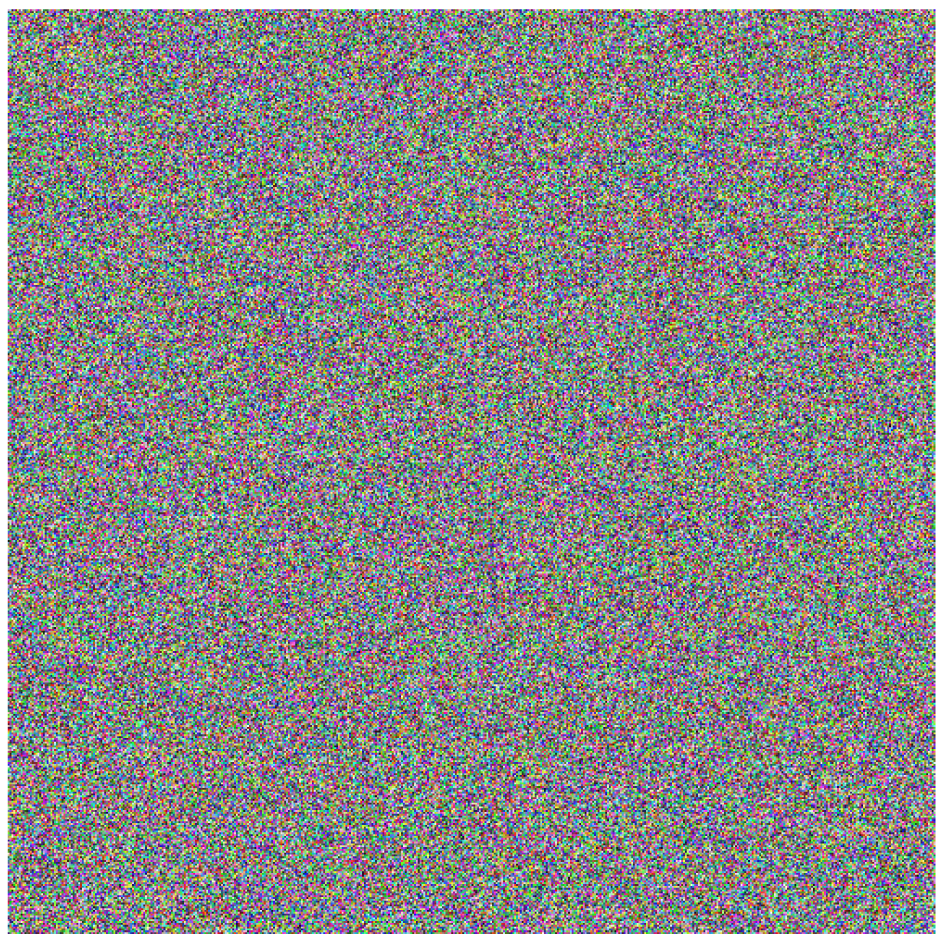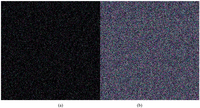 Figure 2. Two CA models of cell mobility with two densities at initial time: 10% (a) and 90% (b).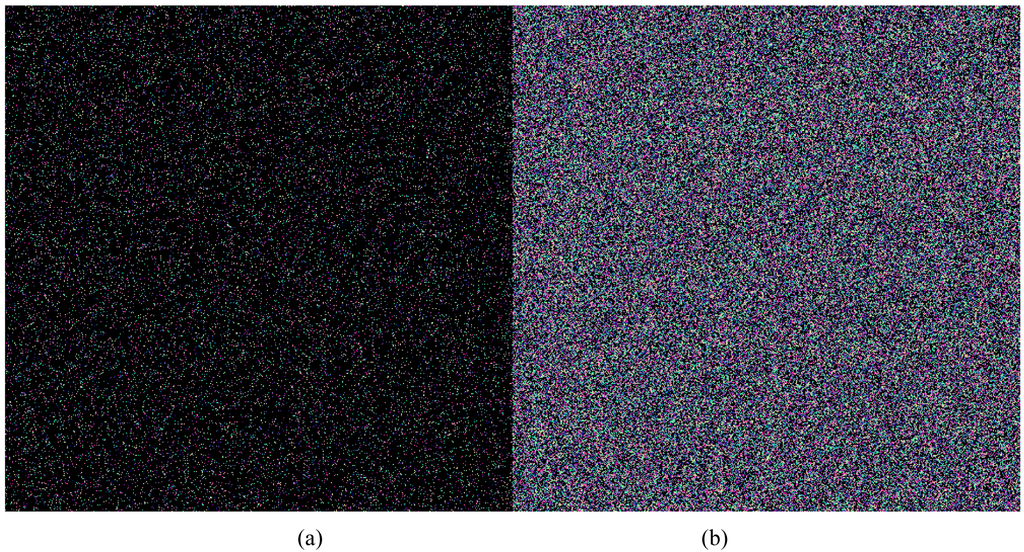 Figure 3. CA of cell mobility showing diversity 'niches' where minorities thrive and new values emerge from the combination of existing features.


Figure 4. CA model where a majority of cells is converged, and a minority dissents.


Figure 5. CA scenarios where the dominant culture subdues or is replaced by new values.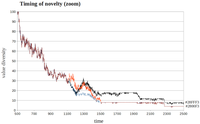 Figure 6. A 'region of opportunity' for timely changes is defined by a relative period of stability where a new idea is more likely to influence the final system outcome.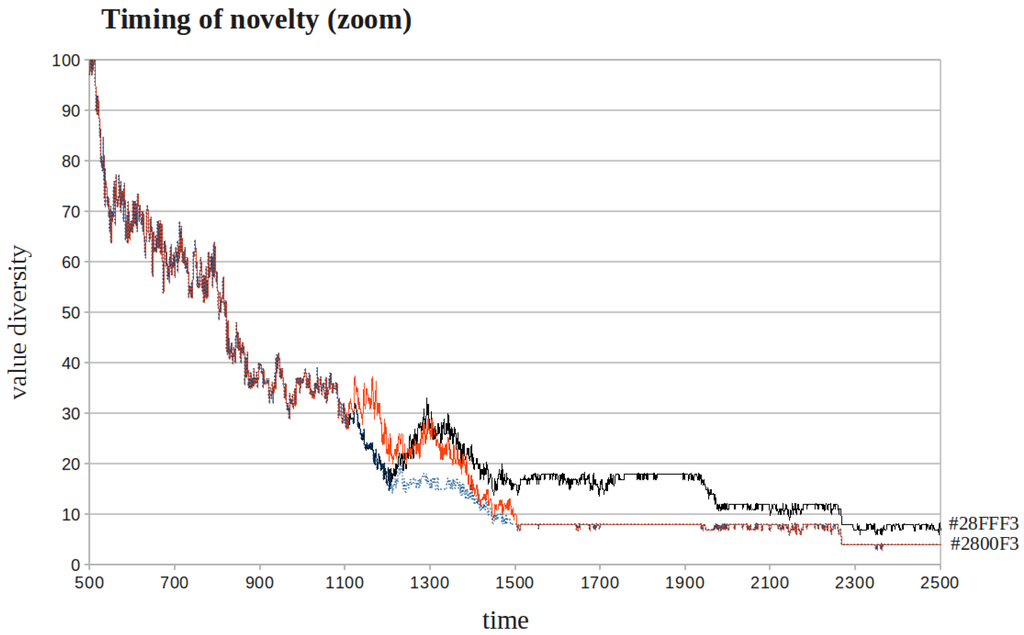 References
Epstein, J.M.; Axtell, R.L.

Growing Artificial Societies: Social Science from the Bottom Up

; The MIT Press: Cambridge, MA, USA, 1996.
Gilbert, N.

Agent-based Models

; Sage Publications: London, UK, 2007.
Subrahmanian, V.S. Cultural modeling in real time.

Science

2007,

317

, 1509–1510.
Schelling, T.C. Dynamic models of segregation.

J. Math. Sociol

1971,

1

, 143–186.
Axelrod, R.

The Complexity of Cooperation, Agent-based Models of Competition and Collaboration

; Princeton University Press: New York, NY, USA, 1997.
Sosa, R.; Gero, J.S.; Jennings, K. Growing and destroying the worth of ideas. Proceedings of the Seventh ACM Conference on Creativity and Cognition, Berkeley, CA, USA, October 2009; pp. 295–304.
Gardner, M. Mathematical games: The fantastic combinations of John Conway's new solitaire game "Life".

Sci. Am.

1970,

223

, 120–123.
Journal of Artificial Societies and Social Simulation Home Page. Available online.

http://jasss.soc.surrey.ac.uk/ (accessed on 1 January 2011).
Association for Computing Machinery Home Page. Available online.

http://portal.acm.org (accessed on 1 January 2011).
Multi-Agent-Based Simulation Home Page. Available online.

http://www.cs.vu.nl/MABS10/ (accessed on 1 May 2010).
Sosa, R.; Gero, J.S. A computational study of creativity in design: The role of society.

AI EDAM

2005,

19

, 229–244.
Boyd, R.; Richerson, P.

Culture and the Evolutionary Process

; University of Chicago Press: Chicago, IL, USA, 1985.
Rogers, E.M.

Diffusion of Innovations

, 4th ed. ed.; Free Press: New York, NY, USA, 1995.
Gladwell, M.

The Tipping Point: How Little Things Can Make a Big Difference

; Back Bay Books: Boston, MA, USA, 2002.
Epstein, R.; Csikszentmihalyi, M. A creative dialogue.

Psych. Today

1999,

32

, 58–62.
Simonton, D.K.

Creativity in Science: Chance, Logic, Genius, and Zeitgeist

; Cambridge University Press: Cambridge, UK, 2004.
Schumpeter, J.A.

Essays: On Entrepreneurs, Innovations, Business Cycles, and the Evolution of Capitalism

; Transaction Publishers: New Brunswick, NJ, USA, 1989.
Kuhn, T.S.

The Structure of Scientific Revolutions

, 2nd ed. ed.; University of Chicago Press: Chicago, IL, USA, 1970.
Verganti, R.

Design Driven Innovation—Changing the Rules of Competition by Radically Innovating what Things Mean

; Harvard Business Press: Boston, MA, USA, 2009.
Bowrey, K.

Fertile Ground: Law, Innovation and Creative Technologies.

In

New Directions in Copyright

; Macmillan, F., Ed.; Edward Elgar: Northampton, MA, USA, 2007;

Volume 5

.
Ford, H.

My Life and Work;

Project Gutenberg. Available online: http://www.gutenberg.org/ebooks/7213 (accessed on 1 January 2011).
Nelson, H.G.; Stolterman, E.

The Design Way: Intentional Change in an Unpredictable World

; Educational Technology: Englewood Cliffs, NJ, USA, 2003.
Von Hippel, E.

Democratizing Innovation

; MIT Press: Cambridge, MA, USA, 2005.
Gero, J.S.; Smith, G.J. Context, situations and design agents.

Know-Based Syst.

2009,

22

, 600–609.
The Innovator's Toolkit Home Page.

Available online http://www.innovatorstoolkit.com/ (accessed on 1 January 2011).
Corson, B. Sustainable design as a sustained upstream effort.

Int. J. Eng. Educ.

2010,

26

, 260–264.
Thaler, R.H.; Sunstein, C.R.

Nudge: Improving Decisions about Health, Wealth, and Happiness

; Yale University Press: New York, NY; USA, 2008.
The Fun Theory Home Page.

Available online: http://www.thefuntheory.com/ (accessed on 1 February 2011).
Meadows, D.

Thinking in Systems: A Primer

; Earthscan: London, UK, 2008.
†Relevance to Practice: The computational social models discussed in this paper provide actionable insights that could be useful to creative practitioners who aim to trigger change towards sustainability in their professional contexts.
© 2011 by the authors; licensee MDPI, Basel, Switzerland. This article is an open access article distributed under the terms and conditions of the Creative Commons Attribution license (http://creativecommons.org/licenses/by/3.0/).