Two Types of Inulin Fructotransferases
National Food Research Institute, 2-1-12 Kannondai, Tsukuba-shi, Ibaraki 305-8642, Japan
Received: 28 June 2011 / Revised: 25 August 2011 / Accepted: 31 August 2011 / Published: 7 September 2011
Abstract
Inulin is a polysaccharide contained in chicory, dahlia, and other plants. An oligosaccharide DFA III is produced from inulin using a microbial enzyme, inulin fructotransferase (DFA III producing) [EC 2.4.1.93]. The oligosaccharide DFAIII has a unique functionality that accelerates the assimilation of minerals (Ca, Fe, and so on) from intestines. Therefore, it has a potential for the improvement of osteoporosis and iron deficiency anemia. The production of DFA III was industrialized in 2004 in Japan. Another oligosaccharide DFA I is produced from inulin by another enzyme, inulin fructotransferase (DFA I producing) [EC 2.4.1.200]. The oligosaccharide DFA I has half the sweetness of sucrose. The genes of the two enzymes were cloned and the nucleotide sequences were determined. The deduced amino acid sequences of two enzyme genes had a homology of 49.8%.
View Full-Text
►

▼

Figures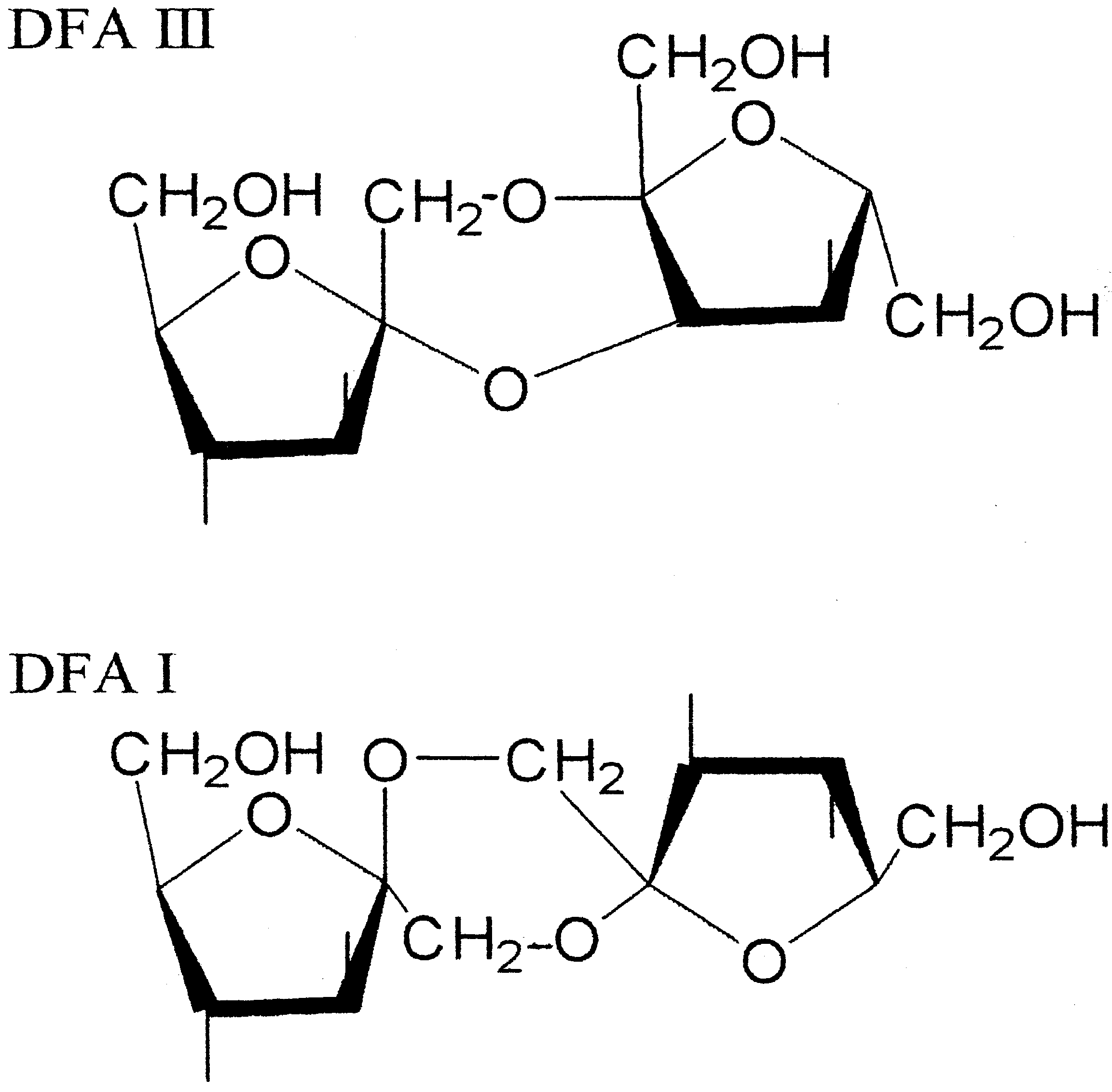 Figure 1
Share & Cite This Article
MDPI and ACS Style
Haraguchi, K. Two Types of Inulin Fructotransferases. Materials 2011, 4, 1543-1547.
Related Articles
Comments
[Return to top]