Production of Torrefied Solid Bio-Fuel from Pulp Industry Waste
1
Graduate Institute of Environmental Engineering, National Taiwan University, Taipei 106, Taiwan
2
Department of Occupational Safety and Health, China Medical University, Taichung 404, Taiwan
3
Department of Chemical Engineering, National Taiwan University, Taipei 106, Taiwan
4
Department of Environmental Engineering, Da-Yeh University, Changhua 515, Taiwan
5
Department of Environmental Engineering, National I-Lan University, I-Lan 260, Taiwan
6
Department of Chemical Engineering and Biotechnology, National Taipei University of Technology, Taipei 106, Taiwan
7
Department of International Business, Chung Yuan Christian University, Chung-Li 320, Taiwan
8
Department of Forestry and Resource Conservation, National Taiwan University, Taipei 106, Taiwan
*
Author to whom correspondence should be addressed.
Academic Editor: Thomas E. Amidon
Received: 6 January 2017 / Revised: 15 May 2017 / Accepted: 26 June 2017 / Published: 3 July 2017
Abstract
The pulp industry in Taiwan discharges tons of wood waste and pulp sludge (i.e., wastewater-derived secondary sludge) per year. The mixture of these two bio-wastes, denoted as wood waste with pulp sludge (WPS), has been commonly converted to organic fertilizers for agriculture application or to soil conditioners. However, due to energy demand, the WPS can be utilized in a beneficial way to mitigate an energy shortage. This study elucidated the performance of applying torrefaction, a bio-waste to energy method, to transform the WPS into solid bio-fuel. Two batches of the tested WPS (i.e., WPS1 and WPS2) were generated from a virgin pulp factory in eastern Taiwan. The WPS1 and WPS2 samples contained a large amount of organics and had high heating values (HHV) on a dry-basis (H
HD
) of 18.30 and 15.72 MJ/kg, respectively, exhibiting a potential for their use as a solid bio-fuel. However, the wet WPS as received bears high water and volatile matter content and required de-watering, drying, and upgrading. After a 20 min torrefaction time (t
T
), the H
HD
of torrefied WPS1 (WPST1) can be enhanced to 27.49 MJ/kg at a torrefaction temperature (T
T
) of 573 K, while that of torrefied WPS2 (WPST2) increased to 19.74 MJ/kg at a T
T
of 593 K. The corresponding values of the energy densification ratio of torrefied solid bio-fuels of WPST1 and WPST2 can respectively rise to 1.50 and 1.25 times that of the raw bio-waste. The H
HD
of WPST1 of 27.49 MJ/kg is within the range of 24–35 MJ/kg for bituminous coal. In addition, the wet-basis HHV of WPST1 with an equilibrium moisture content of 5.91 wt % is 25.87 MJ/kg, which satisfies the Quality D coal specification of the Taiwan Power Co. requiring a value of above 20.92 MJ/kg.
View Full-Text
►

▼

Figures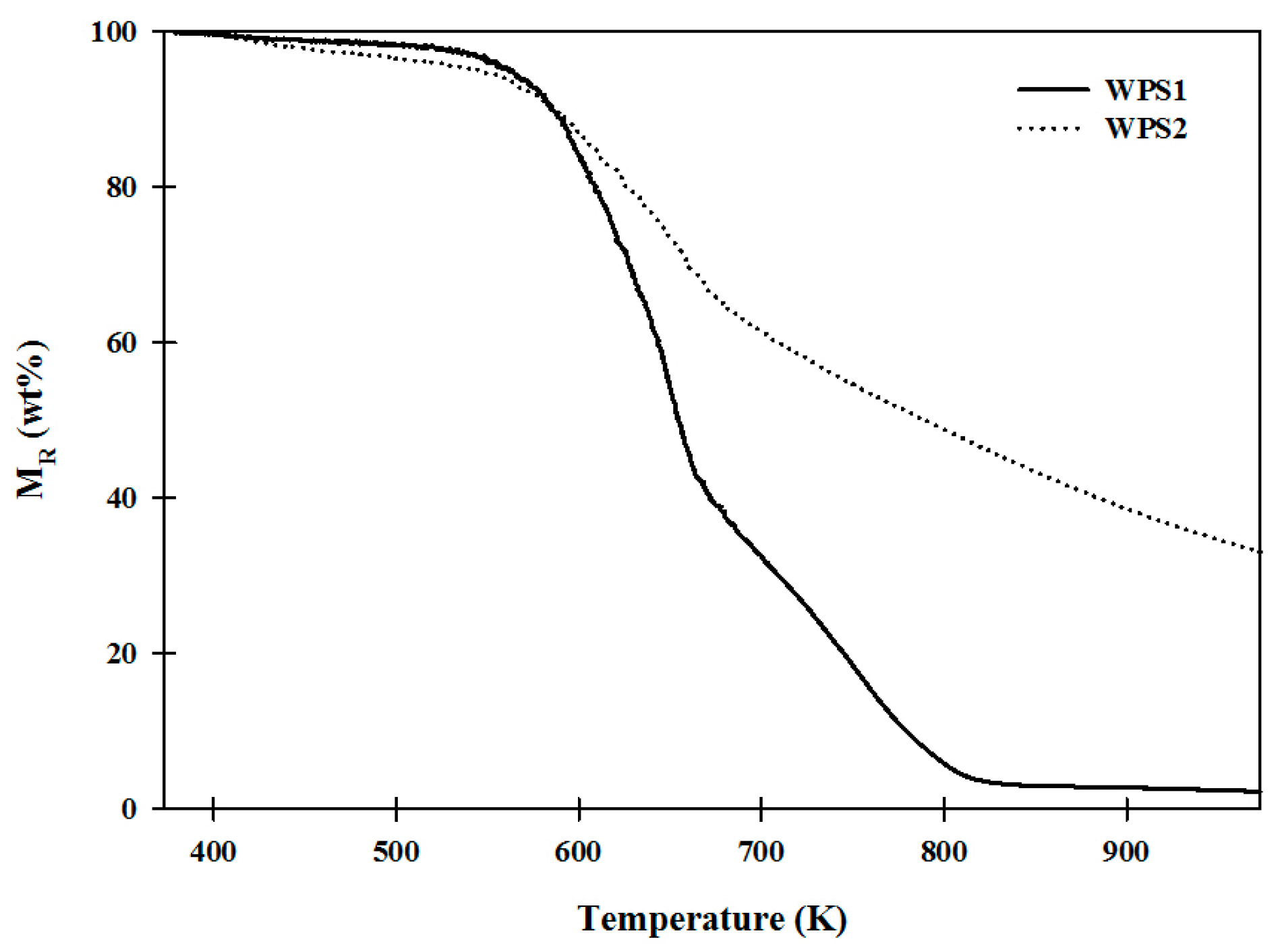 Figure 1
This is an open access article distributed under the
Creative Commons Attribution License
which permits unrestricted use, distribution, and reproduction in any medium, provided the original work is properly cited. (CC BY 4.0).
Share & Cite This Article
MDPI and ACS Style
Huang, M.; Chang, C.-C.; Yuan, M.-H.; Chang, C.-Y.; Wu, C.-H.; Shie, J.-L.; Chen, Y.-H.; Chen, Y.-H.; Ho, C.; Chang, W.-R.; Yang, T.-Y.; Lin, F.-C. Production of Torrefied Solid Bio-Fuel from Pulp Industry Waste. Energies 2017, 10, 910.
Note that from the first issue of 2016, MDPI journals use article numbers instead of page numbers. See further details here.
Related Articles
Comments
[Return to top]