The Effects of Plant Growth Regulators on Cell Growth, Protein, Carotenoid, PUFAs and Lipid Production of Chlorella pyrenoidosa ZF Strain
1
School of Life Sciences, Shandong University of Technology, Zibo 255049, China
2
Centre for Marine Bioproducts Development, Department of Medical Biotechnology, Flinders University, Bedford Park, SA 5042, Australia
*
Authors to whom correspondence should be addressed.
Received: 11 September 2017 / Revised: 12 October 2017 / Accepted: 16 October 2017 / Published: 25 October 2017
Abstract
In the present study, eight kinds plant growth regulators—salicylic acid (SA), 1-naphthaleneacetic acid (NAA), gibberellic acid (GA
3
), 6-benzylaminopurine (6-BA), 2, 4-epi-brassinolide (EBR), abscisic acid (ABA), ethephon (ETH), and spermidine (SPD)—were used to investigate the impact on microalgal biomass, lipid, total soluble protein, carotenoids, and polyunsaturated fatty acids (PUFAS) production of
Chlorella
pyrenoidosa
ZF strain. The results showed the quickest biomass enhancement was induced by 50 mg·L
−1
NAA, with a 6.3-fold increase over the control; the highest protein content was increased by 0.005 mg·L
−1
ETH, which produced 3.5-fold over the control; total carotenoids content was induced most effectively by 1 mg·L
−1
NAA with 3.6-fold higher production than the control; the most efficient elicitor for lipid production was 5 mg·L
−1
GA
3
at 1.9-fold of the control; 0.2 mg·L
−1
ETH induced the abundant production of 1.82 ± 0.23% linoleic acid; 0.65 ± 0.01% linolenic acid was induced by 1 mg·L
−1
NAA; 2.53 ± 0.15% arachidonic acid and 0.44 ± 0.05% docosahexaenoic acid were induced by 5 mg·L
−1
GA
3
. Transcriptional expression levels of seven lipid-related genes, including
ACP
,
BC
,
FAD
,
FATA
,
KAS
,
MCTK
, and
SAD
, were studied by real-time RT-q-PCR. 5 mg·L
−1
GA
3
was the most effective regulator for transcriptional expressions of these seven genes, producing 23-fold
ACP
, 31-fold
BC
, 25-fold
FAD
, 6-fold
KAS
, 12-fold
MCTK
compared with the controls, respectively.
View Full-Text
►

▼

Figures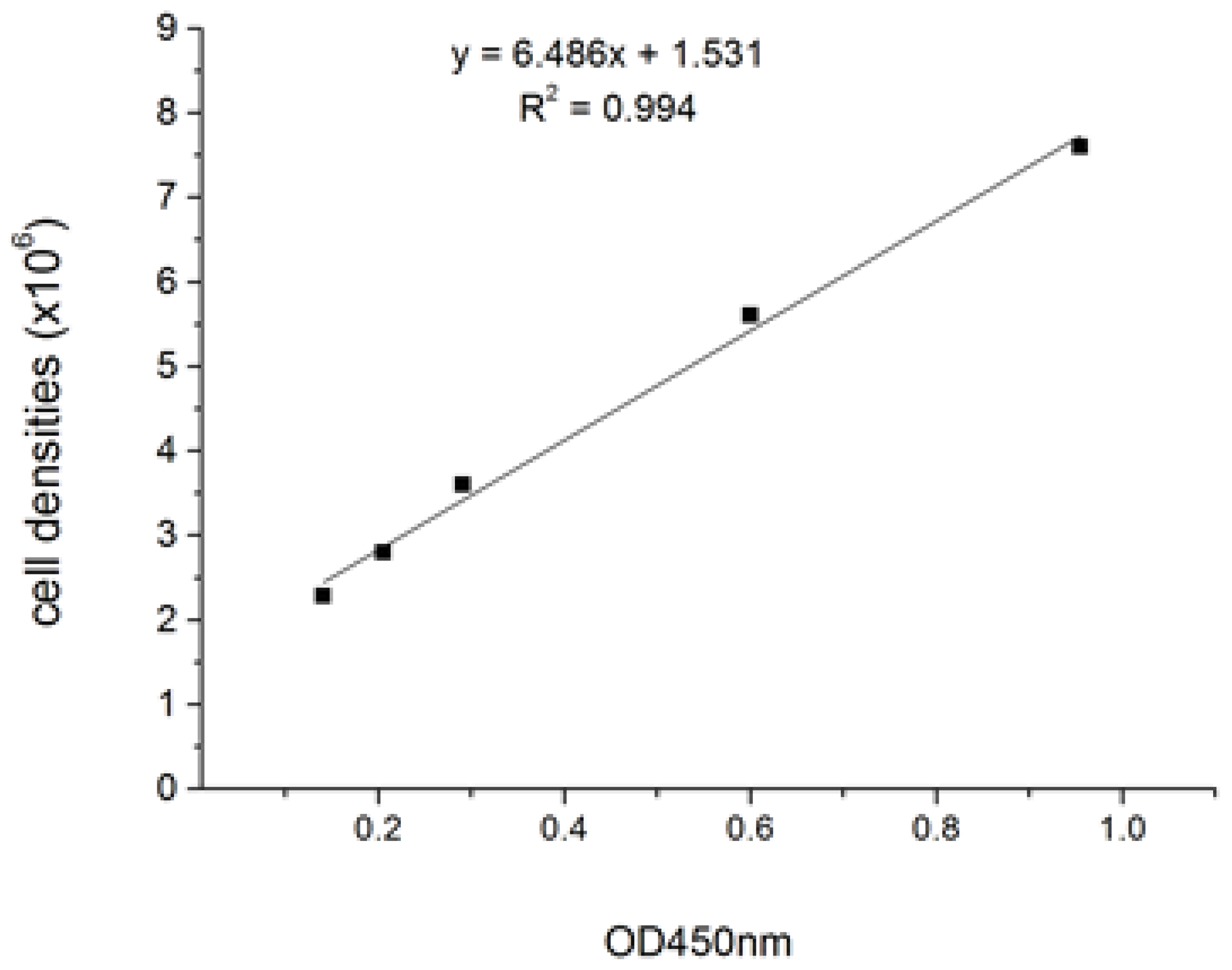 Figure 1
This is an open access article distributed under the
Creative Commons Attribution License
which permits unrestricted use, distribution, and reproduction in any medium, provided the original work is properly cited. (CC BY 4.0).
Share & Cite This Article
MDPI and ACS Style
Du, H.; Ahmed, F.; Lin, B.; Li, Z.; Huang, Y.; Sun, G.; Ding, H.; Wang, C.; Meng, C.; Gao, Z. The Effects of Plant Growth Regulators on Cell Growth, Protein, Carotenoid, PUFAs and Lipid Production of Chlorella pyrenoidosa ZF Strain. Energies 2017, 10, 1696.
Note that from the first issue of 2016, MDPI journals use article numbers instead of page numbers. See further details here.
Related Articles
Comments
[Return to top]