Heavy Metals Stimulate Human LINE-1 Retrotransposition
1
Dept. of Biology, Xavier University of Louisiana, 1 Drexel Dr. New Orleans, LA 70125, USA
2
Tulane Cancer Center SL-66, Dept. of Epidemiology, Tulane University Health Sciences Center, 1430 Tulane Ave., New Orleans, LA 70112, USA
*
Author to whom correspondence should be addressed.
Received: 15 November 2004 / Accepted: 6 February 2005 / Published: 30 April 2005
Abstract
L1 and Alu elements are among the most active retroposons (mobile elements) in the human genome. Several human diseases, including certain forms of breast cancer and leukemia, are associated with L1 and Alu insertions in functionally important areas of the genome. We present data demonstrating that environmental pollutants, such as heavy metals, can stimulate L1 retrotransposition in a tissue culture system using two different types of assays. The response to these agents was equivalent when using a cell line with a stably integrated L1 vector (genomic) or a by introducing the L1 vector by transient transfection (episomal) of the cell. Reproducible results showed that mercury (HgS), cadmium (CdS), and nickel (NiO) increase the activity of L1 by an average of three (3) fold p<0.001. This observation is the first to link several carcinogenic agents with the increased retrotransposition activity of L1 as an alternate mechanism of generating genomic instability contributing to the process of carcinogenesis. Our results demonstrate that mobile element activation must be considered as one of the mechanisms when evaluating genomic damage/instability in response to environmental agents.
View Full-Text
►

▼

Figures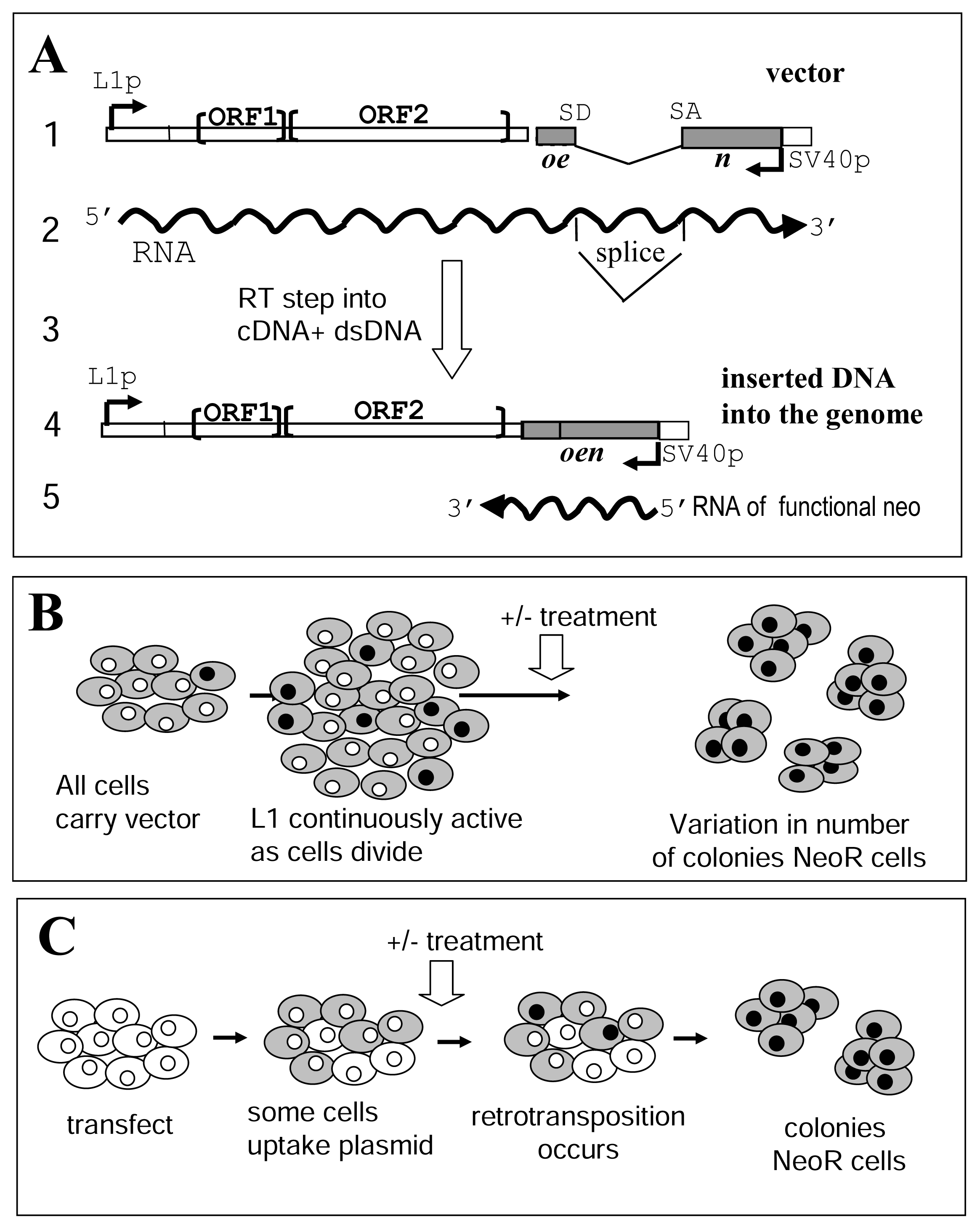 Share & Cite This Article
MDPI and ACS Style
Kale, S.P.; Moore, L.; Deininger, P.L.; Roy-Engel, A.M. Heavy Metals Stimulate Human LINE-1 Retrotransposition. Int. J. Environ. Res. Public Health 2005, 2, 14-23.
Related Articles
Comments
[Return to top]