Open Access This article is
freely available
re-usable
Review
Chitin Deacetylases: Properties and Applications
Department of Agriculture Chemistry, Institute of Agricultural Science and Technology, Chonnam National University, Gwangju 500-757, Korea
*Author to whom correspondence should be addressed; Tel.: +82 62 5302133; Fax: +82 62 5302139.
#
Emeritus Professor of Enzymology, University of Ancona, IT-60100 Ancona, Italy;
www.chitin.it
Received: 24 December 2009; in revised form: 8 January 2010 / Accepted: 11 January 2010 / Published: 14 January 2010
Abstract
:
Chitin deacetylases, occurring in marine bacteria, several fungi and a few insects, catalyze the deacetylation of chitin, a structural biopolymer found in countless forms of marine life, fungal cell and spore walls as well as insect cuticle and peritrophic matrices. The deacetylases recognize a sequence of four GlcNAc units in the substrate, one of which undergoes deacetylation: the resulting chitosan has a more regular deacetylation pattern than a chitosan treated with hot NaOH. Nevertheless plain chitin is a poor substrate, but glycolated, reprecipitated or depolymerized chitins are good ones. The marine
Vibrio
sp. colonize the chitin particles and decompose the chitin thanks to the concerted action of chitinases and deacetylases, otherwise they could not tolerate chitosan, a recognized antibacterial biopolymer. In fact, chitosan is used to prevent infections in fishes and crustaceans. Considering that chitin deacetylases play very important roles in the biological attack and defense systems, they may find applications for the biological control of fungal plant pathogens or insect pests in agriculture and for the biocontrol of opportunistic fungal human pathogens.
Keywords:
chitin deacetylase; chitosan; chitooligosaccharides; degree of acetylation (DA); pattern of acetylation (PA)
2. Occurrence of Chitin Deacetylases
The occurrence of chitosan in insects and fungi, and the role of chitin deacetylase on the modification of newly synthesized chitin before its crystallization, have been discussed by Ruiz-Herrera
et al
. [
28
], among others.
2.1. Fungal Deacetylases
Chitin deacetylases from several fungi have been reported [
5
,
8
–
11
,
15
–
22
,
25
,
28
–
30
]. Based on their diverse locations in fungi, chitin deacetylases have been divided into two subgroups.
M. rouxii
and
A. coerulea
chitin deacetylases are secreted into the periplasm, and are thus called intracellular chitin deacetylases [
5
,
8
], while
C. lindemuthianum
and
A. nidulans
chitin deacetylases are secreted into the culture medium, thus being called extracellular chitin deacetylases [
15
,
25
].
Chitin deacetylases are secreted during an exclusive period corresponding to their special biological roles. Chitin deacetylases from fungal species might be secreted during different periods. For instance, an extracellular chitin deacetylase from
C. lindemuthianum
was exclusively secreted during fungal hyphae penetration into plants to modify chitin that could be recognized by a plant resistance system [
13
]. In contrast, an intracellular chitin deacetylase from
M. rouxii
was produced during fungal cell wall formation [
6
]. They were expressed exclusively during sporulation of
S. cerevisiae
[
31
] and produced during vegetative growth of
C. neoformans
[
21
]. In a more recent report, a chitin deacetylase gene was found to be specifically expressed during fruiting body development in the basidiomycete
F. velutipes
[
20
].
Marine fungi were isolated from the surface of bryozoan colonies collected in the North Sea by Meens
et al
. [
32
]; minimal medium supplemented with 0.5% of finely ground powder of either chitin (DD 37.4%) or chitosan (DD 71.2%) was used. Of 32 tested strains, 28 were able to grow on chitin, whereas 22 grew well on chitosan plates. The large number of strains capable to grow on both polysaccharides is justified by their natural habitat. Biosynthesis of chitin deacetylase was induced by both chitin and chitosan, that are recognized and deacetylated. Acetate was liberated by
Metarrhizium
sp.
, Trichoderma
sp.
, Fusarium
sp.
, Cladosporium
sp.
, Phoma
sp.,
Aspergillus
sp., and others. Acetate seemed to depress the progress of the deacetylation beyond a certain degree. It was concluded that the marine environment enables fungi to use chitin for their needs,
via
the perception of the soluble
N
-acetylglucosamine dimer liberated by chitinases, and the adhesion to chitin debris or to the carapace of crustaceans. Their capacity to synthesize deacetylases would indicate that in the marine environment the decomposition of chitin according to the so called "chitosan pathway" takes place frequently.
2.2. Insect Deacetylases
Chitin deacetylases have also been detected in insects, including
Anopheles gambiae
[
27
],
Apis mellifera
[
27
],
Drosophila melanogaster
[
33
,
34
],
Helicoverpa armigera
[
35
],
Mamestra configurata
[
36
], Tribolium castaneum [
27
] and
Trichoplusia ni
[
26
]. Most of the reported insect chitin deacetylases are associated with the midgut peritrophic membrane (PM) and evenly distributed throughout the entire length of PM, as shown for the chitin deacetylases from
T. ni
[
26
],
H. armigera
[
35
], and
M. configurata
[
36
]. In addition, the presence of these enzymes in the midgut tissue of larvae was detected only during the feeding period. When the larvae had stopped feeding in their later stages, this protein became absent in the midgut tissue [
26
]. Although the involvement of chitin deacetylase in PM is viewed as a common feature of insects, the occurrence of chitin deacetylases in insect is not restricted to PM. For instance, in
D. melanogaster
, two chitin deacetylase-like proteins, CDA1 and CDA2 (serpentine and vermiform) were found to be associated with the tracheal extracellular matrix [
33
,
34
].
2.3. Deacetylases from Marine Bacteria
Vibrionaceae are marine bacteria widely distributed in all oceanic and estuarine waters, mainly responsible for recycling nitrogen present in chitinous debris slowly sedimenting in the water column (Ferguson
et al
.) [
37
]: their ecological and evolutionary aspects have been recently reviewed by Hunt
et al
. who proposed a chitin degradation pathway based on the comparison of 19
Vibrio
and
Photobacterium
genomes with a detailed metabolic map assembled for
V. cholerae
from published biochemical, genomic, and transcriptomic results [
38
]. Further, to assess whether chitin degradation is a conserved property of Vibrionaceae, a set of 54 strains from 32 taxa were tested for the ability to grow on various forms of chitin. All strains grew on
N
-acetylglucosamine (GlcNAc); the majority of isolates grew on crab shell and squid pen chitins and contained chitinase A genes. Overall, chitin metabolism is a core function of Vibrionaceae. Interestingly, all strains grow on beta-chitin, but only a majority grows on alpha-chitin as well, due to better accessibility to the beta structure.
3. Properties of Chitin Deacetylases
Till now, chitin deacetylases have been isolated from several fungi, including
A. coerulea
[
28
],
A. nidulans
[
15
],
C. lindemuthianum
ATCC56676 [
12
],
C. lindemuthianum
DSM63144 [
13
],
F. velutipes
[
20
],
M. rouxii
[
7
],
R. circinans
[
9
],
R. nigricans
[
10
],
S. brevicaulis
[
17
] and
S. cerevisiae
[
18
]. The properties of these purified chitin deacetylases, such as molecular mass, optimum pH and temperature, effect of metal ions, and substrate specificity, have also been investigated. In addition, several chitin deacetylases were also characterized without a homogeneous purification, such as
M. anisopliae
[
16
] and
Mortierella
sp. DY-52 [
11
].
3.1. Molecular Mass
It can be clearly observed that the molecular mass for most of chitin deacetylases is in the range of 25–80 kDa, although a 150 kDa molecular mass was found in
C. lindemuthianum
DSM 63144 (
Table 1
). Most of the previously reported chitin deacetylases are glycoproteins and exist in the
N
-glycosylated form (20–70%). They often exist in multiple isoforms. For instance, five isoforms of chitin deacetylase were produced from the broad bean rust fungus of
Uromyces viciae-fabae
, ranging from 12.7 to 48.1 kDa [
30
]. In addition, three isoforms of chitin deacetylase from
M. racemosus
(64, 30 and 26 kDa) and four isoforms in
R. nigricans
(64, 35, 30 and 26 kDa) [
39
], three isoforms of chitin deacetylase (70, 37 and 26 kDa) in
M. anisopliae
[
16
] and two isoforms of chitin deacetylase (59 and 50 kDa) in
Mortierella
sp. DY-52 [
11
] have been reported. So far, the mechanism of these multiple isoforms of chitin deacetylase has not yet been well explained.
3.2. Optimal pH and Temperature
According to the reported results, the optimum pH of most extracellular chitin deacetylases is neutral or in the alkaline range from 7–12, while most intracellular chitin deacetylases have optimal pH values in the 4.5–6 range. The optimal temperature is 50–60 °C for nearly all enzymes (
Table 1
).
3.3. Enzymatic Deacetylation of Chitin
For enzymatic assay, glycol chitin, chitin-50 (DA 50%) and chitin oligomers (DP ≥ 2) were normally selected as standard substrates because they are soluble and armorphous and are easily deacetylated by all chitin deacetylases. Besides these substrates, fungal chitin and chitosan (DA 30%) could also be well deacetylated. Cai
et al
. reported that chitin isolated from the fungus
Aspergillus niger
, was a good substrate for chitin deacetylase [
17
]. The chitin deacetylase activity from the basidiomycete
F. velutipes
was determined as around 13-fold higher on substrate of chitosan (DA 30%) than glycol chitin [
20
]. On the contrary, chitin deacetylase was not effective on natural insoluble crystalline chitin. In order to obtain a better accessibility to the acetyl groups for the deacetylation, chitin was treated through various physical and chemical methods such as heating, sonicating, grinding, derivatization and interaction with saccharides. However, none of these pretreatment could effectively modify the natural chitin although it was reported that a decrystallized chitin with a very small particle size called superfine chitin after treatment with 18% formic acid appeared to become a better substrate for fungal chitin deacetylase [
40
].
3.4. Substrate Specificity
Caufrier
et al
. tested acetyl xylan, peptidoglycan and soluble chitin as substrates for chitin deacetylase from
M. rouxii
and both a native and a truncated form of acetyl xylan esterase from
Streptomyces lividans
. All enzymes tested were determined to be active on acetyl xylan and soluble chitin while inactive on peptidoglycan, which means that not only chitin but also acetyl xylan could be handled by chitin deacetylase [
41
]. This may be explained as that both chitin deacetylase and acetyl xylan esterase have a similar catalytic domain which is different from that of peptidoglycan deacetylase. Sequence alignment together with recently reported structural analysis suggests that one disulfide bond, tethering the
N
-terminal and
C
-terminal ends, is conserved in
M. rouxii
chitin deacetylase,
C. lindemuthianum
chitin deacetylase and
S. lividans
acetyl xylan esterase while absent from the homoglogous bacterial
Streptococcus pneumoniae
peptidoglycan deacetylase and
Bacillus subtilis
peptidoglycan deacetylase [
22
,
42
,
43
].
3.5. Influence of Metal Ions on Chitin Deacetylase
Chitin deacetylase has been suggested to be a metalloenzyme and its catalytic ability can be highly influenced by divalent cations. In previous reports, it was found that the enzyme activity of chitin deacetylase could be enhanced in the presence of Zn
2+
(1 mM), Ca
2+
(1 mM) and Co
2+
(1 mM) [
11
,
12
,
20
]. Moreover,
N
-deglycosylation of Cda2p from
S. cerevisiae
resulted in complete loss of enzyme activity which could be restored by addition of 1 mM Co
2+
, while other metal ions such as Mg
2+
and Mn
2+
were proven to have not such activity restaurative effects [
18
]. Similarly, addition of EDTA eliminated total chitin deacetylase activity of basidiomycete
F. velutipes
, while the enzyme activity could be completely resotored by a simultaneous addition of Co
2+
(1 mM) [
20
]. However, another report seems to tell another story: in the presence of Co
2+
tested as the chloride salt, both
M. rouxii
chitin deacetylase and
S. lividans
acetyl xylan esterase exhibited increased activity on all soluble chitinous substrates, but did not exhibit increased activity on xylan as a substrate [
41
]. It seems that the influence of divalent cations on catalysis to some extent depends on the substrate tested. Zn
2+
was also proved to be an important metal ion for chitin deacetylase.
Recently, the structure and catalytic mechanism of
C. lindemuthianum
chitin deacetylase have been reported [
22
]. The presence of a tightly enzyme-bound zinc ion was confirmed by both inductively coupled plasma mass spectrometric (ICP-MS) and graphite furnace atomic absorption spectroscopy (GF-AAS) analyses in agreement with the stuructural observations. The zinc ion is so tightly bound to the enzyme active site that it does not equilibrate with solution, hence the lack of
C. lindemuthianum
chitin deacetylase inhibition by EDTA [
22
].
4. Biological Roles of Chitin Deacetylases
4.1. Biological Roles of Deacetylases from Marine Bacteria
4.2. Biological Roles of Fungal Deacetylases
In
M. rouxii
and
A. coerulea
, chitin deacetylase was localized near the periplasmic space in the mycelia and contributed to formation of chitosan in the cell wall from nascent chitin synthesized by chitin synthease [
6
,
28
]. Even though enzymology and cytology of chitin biosynthesis in fungi has been extensively studied, very little information exists on the correlation between chitin deacetylase and chitosan biosynthesis [
7
].
In order to understand the biological role of chitin deacetylase, chitosan was selected as the study target for investigation using the model yeast
S. cerevisiae
. In this yeast, chitin is an essential component for vegetative growth but chitosan is not. However, in spore wall formation, both chitin synthesis and chitin deacetylation are required. Chitin is synthesized by three chitin synthases Chs1, Chs2 and Chs3 in
S. cerevisiae
, among them Chs3 plays a major role. Conversion of chitin to chitosan by either Cda1 or Cda2 allowed to make the second layered structure of the spore wall next to the outer dityrosine layer. The chitosan based structure is important for spores to retain its structural rigidity and resistance to various stresses [
31
]. Although it has been speculated that the Cda1p protein deacetylates a specific substrate produced during sporulation and is important for the maturation of the spore wall outer layers, and Cda2p is responsible for the formation of the chitosan-containing spore wall layers, the role of two yeast chitin deacetylase Cda1 and Cda2 is still not clear [
18
].
It was reported that chitosan forms a layer of the ascospore cell wall in
S. cerevisiae
and is suggested to be in the bridges between individual spores. The results demonstrated that the interspore bridges can maintain a physical connnection between spores after they are released from the ascus [
61
]. In addition, a
cda1
+
encoded chitin deacetylase in a fission yeast
S. pombe
was identified and analyzed. It was found that spore formation of a
cda1
+
disruptant was abnormal and expression of cda1 mRNA increased during sporulation process, suggesting chitin deacetylase in
S. pombe
is required for proper spore formation [
19
].
In another report, four putative chitin deacetylases, named Cda1, Cda2, Cda3 and Fpd1, have been identified from
C. neoformans
, which is an opportunistic fungal pathogen that causes cryptococcal meningoencephalitis. The chitosan produced by enzymatic removal of acetyl groups from nascent chitin polymers has been implicated as an important component of the vegetative cell wall. Among the four chitin deacetylases, Cda1, Cda2 and Cda3 account for all of the chitosan produced during vegetatibe growth in culture, but the function for Fpd1 remains undetermined. Utilizing a collection of chitin deacetylase deletion strains, it was determined that during vegetative growth, chitosan helps to maintain cell integrity and aids in bud separation. Additionally, chitosan is necessary for maintaining normal capsule width and the lack of chitosan results in a "leaky melanin" phenotype [
21
].
Chitin deacetylase plays an important role in protecting pathogenic fungal hyphae from being lysed by secreted plant chitinases by transforming into chitosan the superficial chitin in the cell wall of plant pathogenic fungi, such as the wheat stem rust fungus
Puccinia graminis
f. sp.
tritici
and the broad bean rust fungus
U. fabae
, and the causative agents of anthracnose,
C. graminicola
and
C. lindemuthianm
. These fungal plant pathogens, when colonizing their host plant tissues, encounter an elaborate defence system consisting of chemically and physically performed resistance factors and of induced resistance reactions. Hydrolases, such as chitinases and β-1,3-glucanases, represent standard antifungal enzymes found in most plants. The endo-type chitinases from plants degrade fungal chitin into chitin oligomers which may further act as elicitors of active defense responses within the plant cells.
A successful fungal pathogen could evade plant antimicrobial hydrolases by enzymatic modification or affinity modulation. Based on the studies of cell wall composition of invasive fungal hyphae, it was suggested that exposed fungal chitin polymers are partially de-
N
-acetylated during the infection and initial growth within the host for escaping from plant antimicrobial hydrolases [
62
]. Based on the studies of catalytic mechanism of
C. lindemuthianm
chitin deacetylase, it was assumed that the partially deacetylated product from chitin by the chitin deacetylase should be a poor substrate for both chitinases and chitosanases [
24
]. One avirulence protein (Avr4), containing an invertebrate chitin-binding domain (CBM14), is believed to mask and protect fungal cell wall chitin against hydrolysis by plant chitinases accumulated during infection by affinity modulation [
63
].
4.3. Biological Roles of Insect Deacetylases
The roles of insect chitin deacetylases are not well understood. In
D. melanogaster
, two chitin deacetylase-like proteins, CDA1 and CDA2 (serpentine and vermiform), were found to be associated with the tracheal extracellular matrix and limited tube elongation, presumably by deacetylating the terminal
N
-acetyl-
d
-glucosamine that is extended to form the chitin chain [
33
,
34
]. Deacetylation increases the solubility and decreases the density of chitin fibrils
in vitro
and therefore may influence the structure and orientation of chitin fibrils in the cuticle. A chitin deacetylase,
Mc
CDA1, was identified from
M. configurata
PM [
35
]. This protein may be involved in altering the physical and chemical properties of the chitin in the PM by deacetylating
N
-acetyl-
d
-glucosamine. This would not only alter chitin fibril structure but also affect the binding of PM proteins, PM integrity and porosity. The expression of
McCDA1
and
TnPM-P42
[
26
] was restricted to the midgut. In addition, of the nine
T. castaneum
CDA genes,
TcCDA-6
,
-7
,
-8
and
-9
were exclusively expressed in the gut [
27
], suggesting that a subclass of chitin deacetylase play a role in gut physiology. Dixit
et al
. also speculated that Group V chitin deacetylase may be involved in insect immunity or may alleviate the inhibitory effect of chitooligosaccharides on the activity of gut chitinases needed for the moulting process [
27
].
A more recent proteomics analysis on PM proteins indicated that there were two major proteins, chitin deacetylase-like and mucin-like proteins, in chitin-containing structure of midgut and the former one may participate in immobilization of digestive enzymes, actively protect the gut from parasite invasion and intercept toxins such as lectins [
35
].
5. Applications of Chitin Deacetylases
Chitin deacetylases, based on their different catalytic mechanism and different biological roles, are potentially useful in several areas, as listed in
Table 2
.
5.1. Applications in the Marine Field
5.2. Preparations of Chitosan from Chitin
A major expectation in the practical use of chitin deacetylases was and still is to simplify the harsh chemical conversion process of chitin into chitosan, that moreover is not an environmentally friendly one. The enzymatic deacetylation would provide more regularly deacetylated chitosans, because as a point of difference from the chemical deacetylation, it does not proceed in a randomly (see above). As a second choice alternative, it would permit to deacetylate to a greater degree the partially deacetylated chitins coming from a mild chemical deacetylation process. Unfortunately it seems that some methodological error has been made in the past: for example nearly all reports deal with chitin/chitosan samples of the most various origins whose main characteristics are omitted, and in general only one sample was studied in each publication; no uniform protocol was adopted for the isolation of the deacetylases. It would have been wiser to study a number of well characterized chitins from various sources in each research project. As a consequence, contradictions can be found when the deacetylase inhibition is attributed to chitosan itself or to acetate, and when the performances are evaluated and compared for various deacetylases; even the MW values are questionable in most articles. The applications of chitin deacetylases in this area remain confined to the laboratory scale.
5.3. Applications in the Biochemical Area
In the biological control of fungal human pathogen, the fungal cell wall is an excellent target for antifungal therapies as it provides cell structure and integrity. It is needed for the localization or attachment of known virulence factors, including the polysaccharide capsule, melanin, and phospholipase, and it is critical for host-pathogen interactions. The chitosan produced by the enzymatic removal of acetyl groups from nascent chitin is an important component of the cell walls of certain fungi and helps maintain cell integrity. Thus, chitin deacetylases and the chitosan made by them may prove to be excellent antifungal targets [
21
,
29
,
68
].
The inhibition of chitin deacetylase could support the fungal cell wall hydrolysis by plant chitinases, thus the control of the plant pathogenic fungi becomes feasible [
12
]. Similarly, chitin deacetylase could also be a versatile tool in the biological control of insect pests. For instance, chitin deacetylase proved to be important in initiating pathogenesis of
M. anisopliae
(a kind of insect-pathogenic fungus) by softening the insect cuticle to aid mycelial penetration. Chitin deacetylase herein may have a dual role in modifying the insect cuticular chitin for easy penetration of fungal pathogen as well as in altering its own cell walls for defense from insect chitinase [
16
].
In the biological control of pest insects, chitin deacetylase proved to be a potential target for an insecticide. Chitin deacetylase is a major protein secreted in the peritrophic matrix of the arthropod gut during feeding; it can modify the chitin component in such a way as to protect the gut from parasite invasion, and intercept toxins like lectins. Thus, the inhibition of this enzyme represents a potential way to control the pest insects.
Acknowledgements
This work was supported by the Korea Science and Engineering (KOSEF) through the National Research Laboratory (NRL) program funded by the Ministry of Science and Technology (No. R0A-2003-000-10322-0). Thanks are due to Marilena Falcone for assistance in handling the bibliography.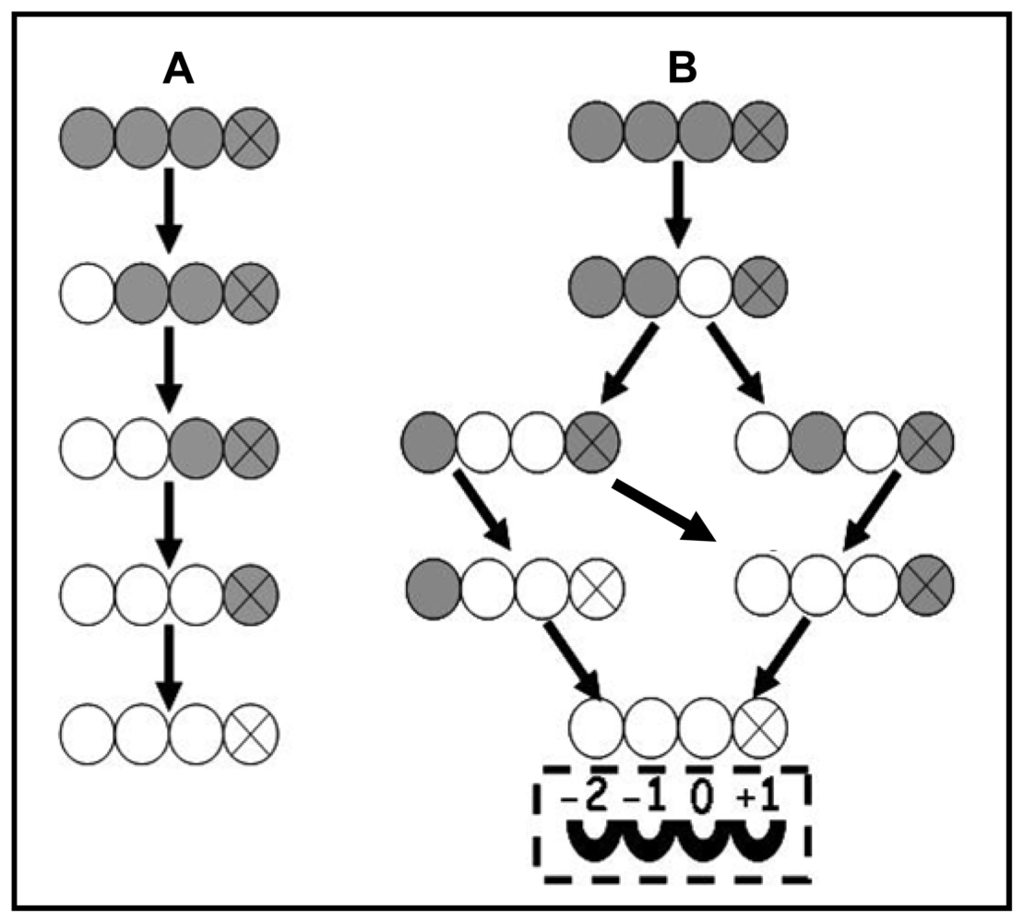 Figure 1.
The pathway of (GlcNAc)
4
deacetylation by an exo-type chitin deacetylase from
M. rouxii
(A) [
45
] and an endo-type chitin deacetylase from
C. lindemuthianum
(B) [
23
,
24
]. GlcNAc and GlcN are represented by shaded and open circles, respectively. The reducing end residue was indicated by the circle containing an X. The arrows indicated the sequence by which (GlcNAc)
4
was deacetylated. In
Figure 1A
, (GlcNAc)
4
was deacetylated by
M. rouxii
chitin deacetylase from the nonreducing end in a progressive multiple attack mode. In
Figure 1B
, (GlcNAc)
4
was deacetylated by
C. lindemuthianum
chitin deacetylase in a multiple chain mode and four subsites are indicated as −2, −1, 0, +1: among them, only subsite 0 was responsible for the catalysis.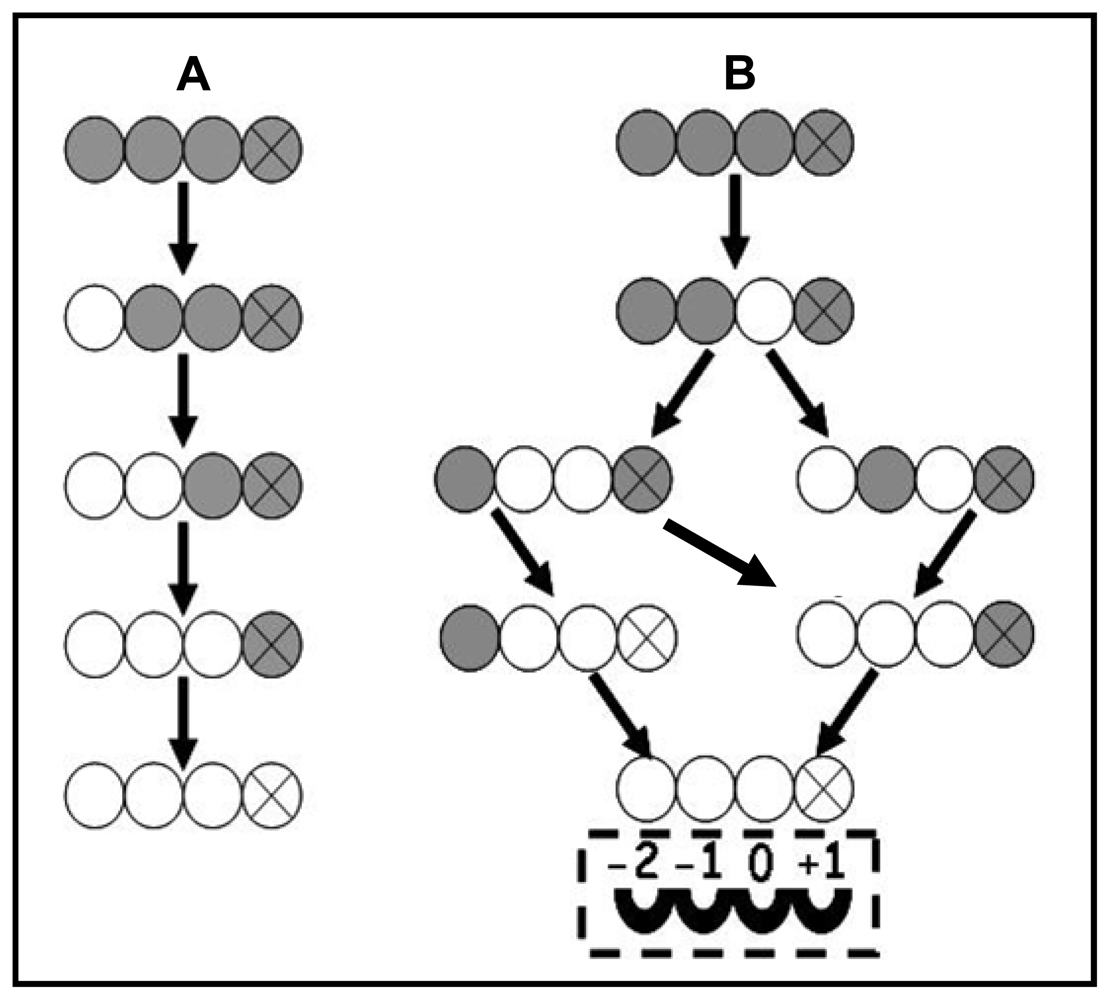 Table 1. The biochemical properties of chitin deacetylases from fungi.
Fungi
Phylum
Optimal pH/Temp. (°C)
pI
Molecular Weight (kDa)
Carbohydrate contents (%)
Refs

---

Mucor rouxii

Mucoromycotina
4.5, 50
3.0
75–80
30
[7]

Absidia coerulea

Mucoromycotina
5.0, 50
NA
75
NA
[8]

Rhizpus circinans

Mucoromycotina
5.5–6.0, 37
NA
75
NA
[9]

Rhizopus nigricans

Mucoromycotina
NA
NA
100
53
[10]
Mortierella sp. DY-52#
Mucoromycotina
5.5, 60
NA
50, 59
NA
[11]
Colletotrichum lindemuthianum (ATCC 56676)#
Ascomycotina
12, 60
3.7
32–33
NA
[12]
Colletotrichum lindemuthianum (DSM 63144)#
Ascomycotina
8.5, 50
3.0
150
67
[13]
Colletotrichum lindemuthianum (UPS 9) #,*
Ascomycotina
8.0, 60
NA
25
0
[14]
Aspergillus nidulans #
Ascomycotina
7.0, 50
2.8
27
28
[15]
Metarhizium anisopliae #
Ascomycotina
8.5, NA
3.6
70, 37, 26
NA
[16]

Scopulariopsis brevicaulis

Ascomycotina
7.5, 55
NA
55
NA
[17]

Saccharomyces cerevisiae Cda2p

Ascomycotina
8.0, 50
NA
43
18
[18]

Schizosaccharomyces pombe

Ascomycotina
NA
NA
NA
NA
[19]

Flammulina velutipes

Basidiomycotina
7.0, 60
NA
31
0
[20]

Cryptococcus neoformans

Basidiomycotina
NA
NA
NA
NA
[21]
#
, extracellular chitin deacetylases;
Table 2. Several potential applications of chitin deacetylases.
Applications
Refs.
Preparations of chitosan from chitin
[11,40,64,65]
Protection of fishes and crustaceans

via

inhibition of

Vibrio

deacetylases
[66,67]
Biological control of some pest insects
[16]
Applications as target for biological control of fungal human/plant pathogens
[12,21,29,68]
© 2010 by the authors; licensee Molecular Diversity Preservation International, Basel, Switzerland This article is an open-access article distributed under the terms and conditions of the Creative Commons Attribution license (http://creativecommons.org/licenses/by/3.0/).