Assessing the Diversity and Composition of Bacterial Communities across a Wetland, Transition, Upland Gradient in Macon County Alabama
1
Carver Integrative Sustainability Center, Tuskegee, AL 36088, USA
2
Department of Agricultural and Environmental Sciences, Tuskegee University, Tuskegee, AL 36088, USA
3
Department of Food Science Health and Nutrition, Iowa State University, Ames, IA 50011, USA
4
United States Department of Agriculture-Agricultural Research Service-United States Salinity Lab, Riverside, CA 92507, USA
5
Molecular Research LP, Shallowater, TX 79363, USA
*
Author to whom correspondence should be addressed.
Received: 15 April 2013 / Revised: 29 May 2013 / Accepted: 21 June 2013 / Published: 3 July 2013
Abstract
Wetlands provide essential functions to the ecosphere that range from water filtration to flood control. Current methods of evaluating the quality of wetlands include assessing vegetation, soil type, and period of inundation. With recent advances in molecular and bioinformatic techniques, measurement of the structure and composition of soil bacterial communities have become an alternative to traditional methods of ecological assessment. The objective of the current study was to determine whether soil bacterial community composition and structure changed along a single transect in Macon County, AL.
Proteobacteria
were the most abundant phyla throughout the soils in the study (ranging from 42.1% to 49.9% of total sequences). Phyla
Acidobacteria
(37.4%) and
Verrucomicrobia
(7.0%) were highest in wetland soils,
Actinobacteria
(14.6%) was highest in the transition area, and
Chloroflexi
(1.6%) was highest in upland soils. Principle Components Analysis (relative abundance) and Principle Coordinates Analysis (PCoA) (Unifrac weighted metric) plots were generated, showing distinction amongst the ecosystem types through clustering by taxonomic abundance and Unifrac scores at 3% dissimilarity, respectively. Selected soil properties (soil organic carbon and phosphatase enzyme activity) also differed significantly in transition soil ecosystem types, while showing predominance in the wetland area. This study suggests that with further study the structure and composition of soil bacterial communities may eventually be an important indicator of ecological impact in wetland ecosystems.
View Full-Text
►

▼

Figures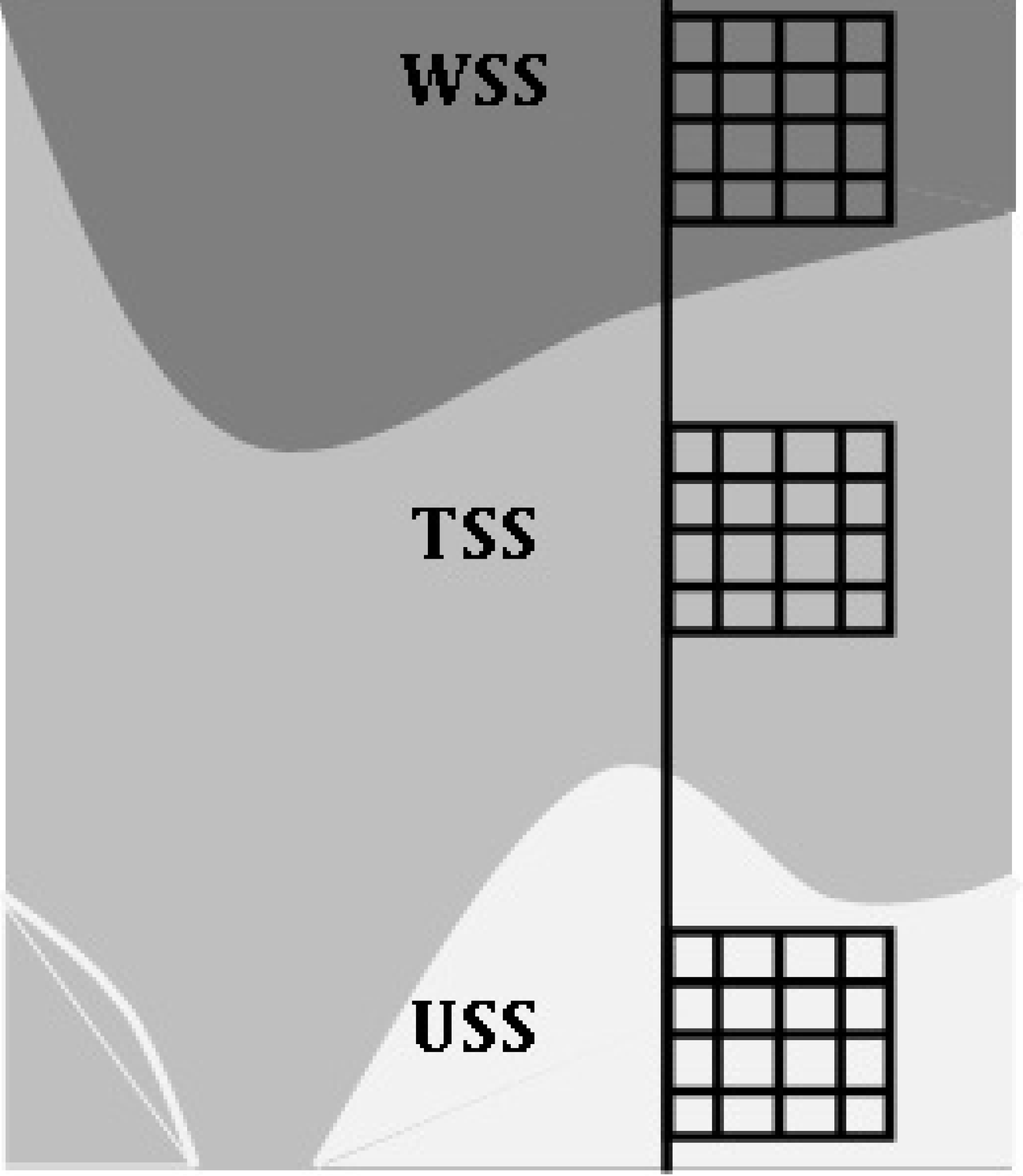 Figure 1
Share & Cite This Article
MDPI and ACS Style
Shange, R.; Haugabrooks, E.; Ankumah, R.; Ibekwe, A.M.; Smith, R.C.; Dowd, S. Assessing the Diversity and Composition of Bacterial Communities across a Wetland, Transition, Upland Gradient in Macon County Alabama. Diversity 2013, 5, 461-478.
Comments
[Return to top]