Preparation, GIAO NMR Calculations and Acidic Properties of Some Novel 4,5-dihydro-1H-1,2,4-triazol-5-one Derivatives with Their Antioxidant Activities
1
Department of Chemistry, Kafkas University, 36100 Kars, Turkey
2
Education Faculty, Kafkas University, 36100 Kars, Turkey.
3
Fatih Education Faculty, Karadeniz Technical University, 61080 Trabzon, Turkey.
4
Department of Chemistry, Gaziosmanpaşa University, Tokat, Turkey.
*
Author to whom correspondence should be addressed.
Received: 12 November 2007 / Revised: 14 December 2007 / Accepted: 14 December 2007 / Published: 8 January 2008
Abstract
Six novel 3-alkyl(aryl)-4-(p-nitrobenzoylamino)-4,5-dihydro-1H-1,2,4-triazol-5- ones (2a-f) were synthesized by the reactions of 3-alkyl(aryl)-4-amino-4,5-dihydro-1H- 1,2,4-triazol-5-ones (1a-f) with p-nitrobenzoyl chloride and characterized by elemental analyses and IR,
1
H-NMR,
13
C-NMR and UV spectral data. The newly synthesized compounds 2 were titrated potentiometrically with tetrabutylammonium hydroxide in four non-aqueous solvents such as acetone, isopropyl alcohol, tert-butyl alcohol and N,Ndimethylformamide, and the half-neutralization potential values and the corresponding pKa values were determined for all cases. Thus, the effects of solvents and molecular structure upon acidity were investigated. In addition, isotropic
1
H and
13
C nuclear magnetic shielding constants of compounds 2 were obtained by the gauge-including-atomic-orbital (GIAO) method at the B3LYP density functional level. The geometry of each compound has been optimized using the 6-311G basis set. Theoretical values were compared to the experimental data. Furthermore, these new compounds and five recently reported 3-alkyl-4-(2- furoylamino)-4,5-dihydro-1H-1,2,4-triazol-5-ones (3a-c,e,f) were screened for their antioxidant activities.
View Full-Text
►

▼

Figures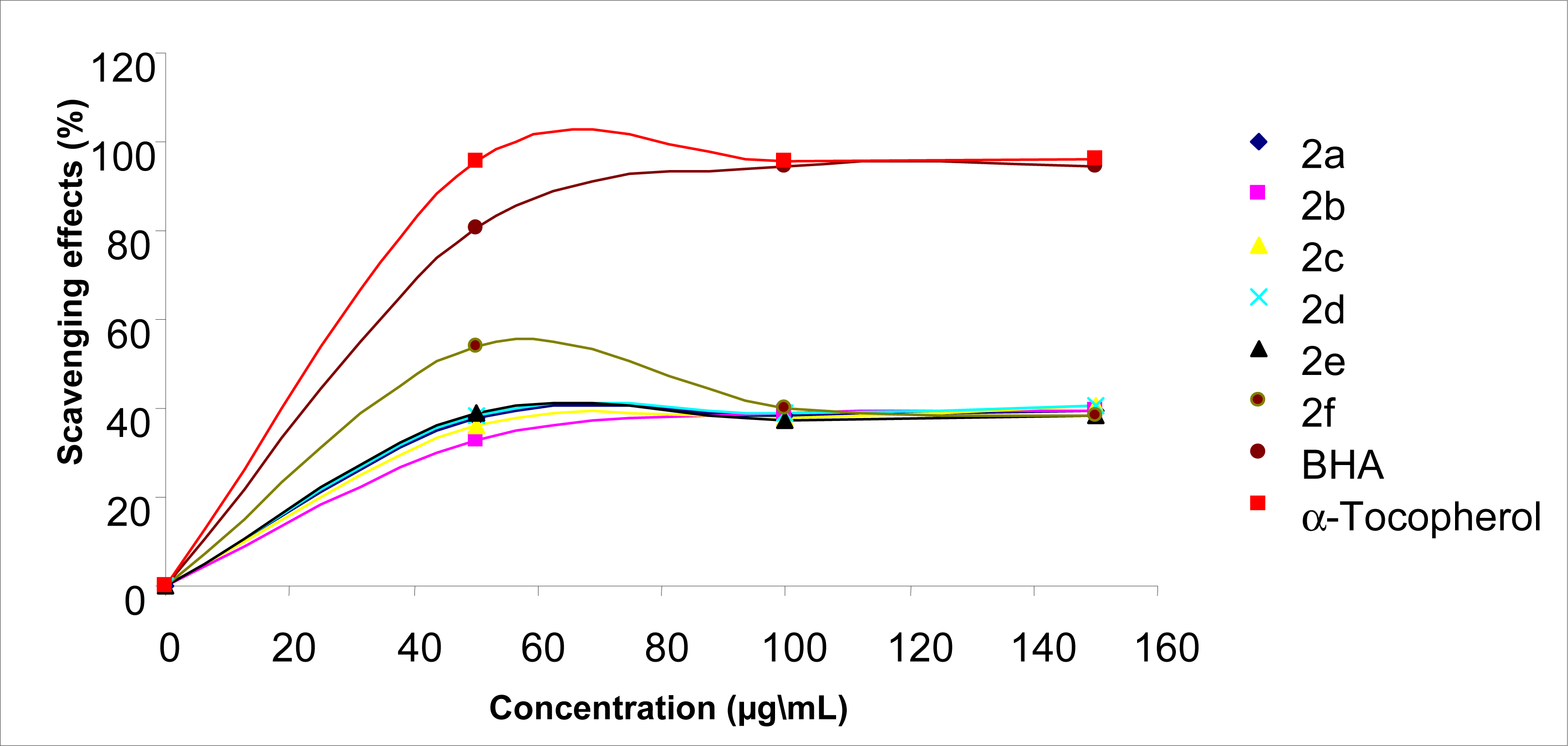 Share & Cite This Article
MDPI and ACS Style
Yüksek, H.; Alkan, M.; Cakmak, I.; Ocak, Z.; Bahçeci, Ş.; Calapoğlu, M.; Elmastaş, M.; Kolomuç, A.; Aksu, H. Preparation, GIAO NMR Calculations and Acidic Properties of Some Novel 4,5-dihydro-1H-1,2,4-triazol-5-one Derivatives with Their Antioxidant Activities. Int. J. Mol. Sci. 2008, 9, 12-32.
Related Articles
Comments
[Return to top]