Functional Analysis of the Drosophila Dnop5 Using Targeted RNA Interference
Department of Genetics and Developmental Biology, Southeast University Medical School; Key Laboratory of Developmental Genes and Human Disease, Ministry of Education, Nanjing 210009, P. R. China
*
Author to whom correspondence should be addressed.
Received: 7 March 2007 / Revised: 3 May 2007 / Accepted: 9 May 2007 / Published: 31 May 2007
Abstract
Dnop5 is a member of the conserved nop5/sik1 gene family, which encodecomponents of small nucleolar ribonucleoprotein(snoRNP) complexes. To study thefunction of DNop5, we generated the polyclonal antibody and determined its expressionpattern. It is highly expressed in different periods of the Drosophila development. We usedheritable RNA interference (RNAi) in combination with the yeast GAL4/UAS binarysystem to knock down the DNop5 protein. It resulted in lethality and dramatic somaticanomalies in RNAi mutant fly, in which the DNop5 protein is reduced efficiently. Northernblotting showed that the processing of 18S rRNA was disrupted in DNop5 knock down fly,but 28S rRNA is normal. These results suggest that DNop5 is essential for the Drosophilagrowth and function in the execution of early pre-rRNA processing steps that lead toformation of 18S rRNA.
View Full-Text
►

▼

Figures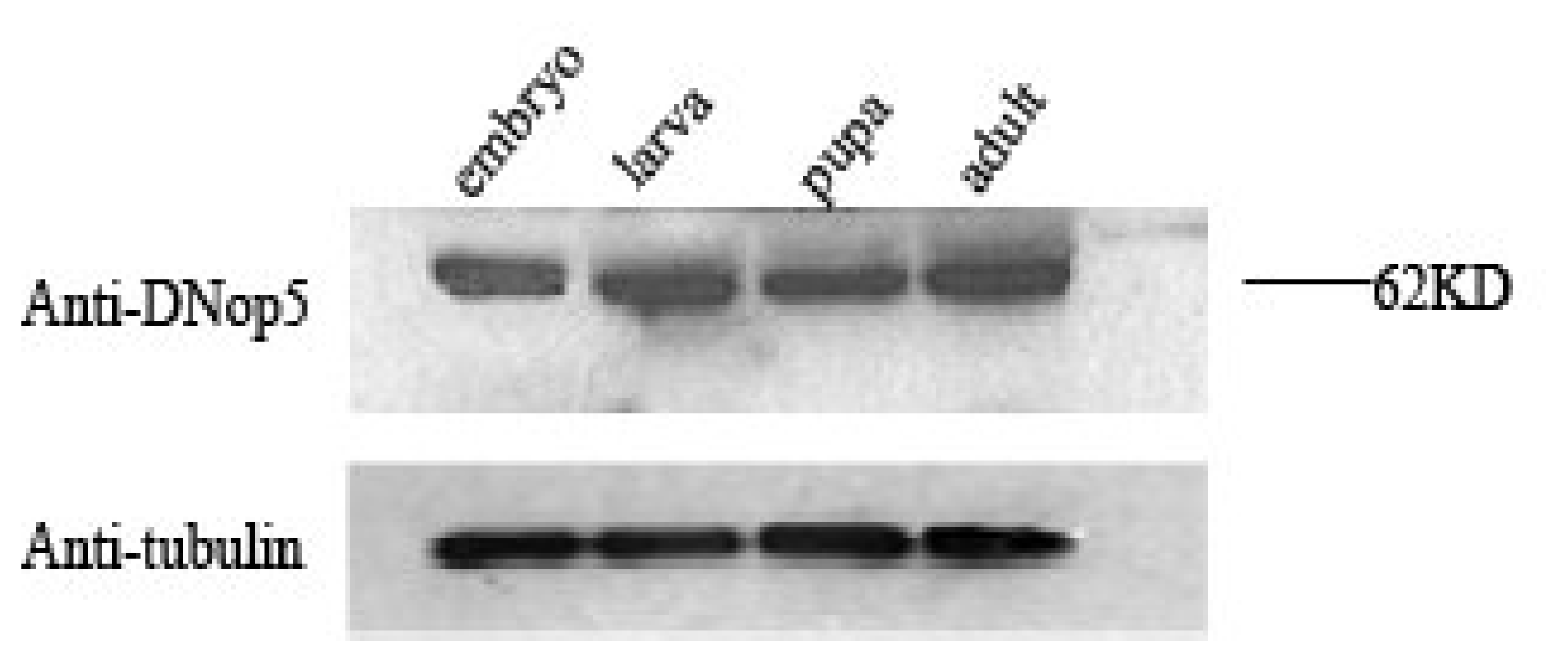 Share & Cite This Article
MDPI and ACS Style
Zhang, Y.; Ding, J.; Wan, Y.; Xie, W.; Yuan, L. Functional Analysis of the Drosophila Dnop5 Using Targeted RNA Interference. Int. J. Mol. Sci. 2007, 8, 399-406.
Related Articles
Comments
[Return to top]