Hyperinsulinemia Promotes Esophageal Cancer Development in a Surgically-Induced Duodeno-Esophageal Reflux Murine Model
1
Digestive Endoscopy Unit, Veneto Institute of Oncology IOV-IRCCS, via Gattamelata, 64, 35128 Padua, Italy
2
Department of Cardiac, Thoracic and Vascular Sciences, University of Padua, via Giustiniani 2, 35128 Padua, Italy
3
Anatomic Pathology Unit, ULSS 6 Euganea, via Cosma, 1, Camposampiero, 35012 Padua, Italy
4
Department of Medicine, Surgical Pathology & Cytopathology Unit, University of Padua, via Giustiniani 2, 35128 Padua, Italy
5
Venetian Institute of Molecular Medicine-VIMM, via Orus, 2, 35129 Padua, Italy
6
Department of Biomedical Sciences, University of Padua, via Bassi, 58/B, 35131, Padua, Italy
7
Department of Molecular Medicine, University of Padua, via Gabelli, 63, 35128 Padua, Italy
8
Division of Endocrinology, Icahn School of Medicine at Mount Sinai, 1 Gustave L. Levy Pl, New York, NY 10029, USA
*
Author to whom correspondence should be addressed.
Received: 18 March 2018 / Revised: 8 April 2018 / Accepted: 11 April 2018 / Published: 14 April 2018
Abstract
Hyperinsulinemia could have a role in the growing incidence of esophageal adenocarcinoma (EAC) and its pre-cancerous lesion, Barrett's Esophagus, a possible consequence of Gastro-Esophageal Reflux Disease. Obesity is known to mediate esophageal carcinogenesis through different mechanisms including insulin-resistance leading to hyperinsulinemia, which may mediate cancer progression via the insulin/insulin-like growth factor axis. We used the hyperinsulinemic non-obese FVB/N (Friend leukemia virus B strain) MKR (muscle (M)-IGF1R-lysine (K)-arginine (R) mouse model to evaluate the exclusive role of hyperinsulinemia in the pathogenesis of EAC related to duodeno-esophageal reflux. FVB/N wild-type (WT) and MKR mice underwent jejunum-esophageal anastomosis side—to end with the exclusion of the stomach. Thirty weeks after surgery, the esophagus was processed for histological, immunological and insulin/Insulin-like growth factor 1 (IGF1) signal transduction analyses. Most of the WT mice (63.1%) developed dysplasia, whereas most of the MKR mice (74.3%) developed squamous cell and adenosquamous carcinomas, both expressing Human Epidermal growth factor receptor 2 (HER2). Hyperinsulinemia significantly increased esophageal cancer incidence in the presence of duodenal-reflux. Insulin receptor (IR) and IGF1 receptor (IGF1R) were overexpressed in the hyperinsulinemic condition. IGF1R, through ERK1/2 mitogenic pattern activation, seems to be involved in cancer onset. Hyperinsulinemia-induced IGF1R and HER2 up-regulation could also increase the possibility of forming of IGF1R/HER2 heterodimers to support cell growth/proliferation/progression in esophageal carcinogenesis.
View Full-Text
►

▼

Figures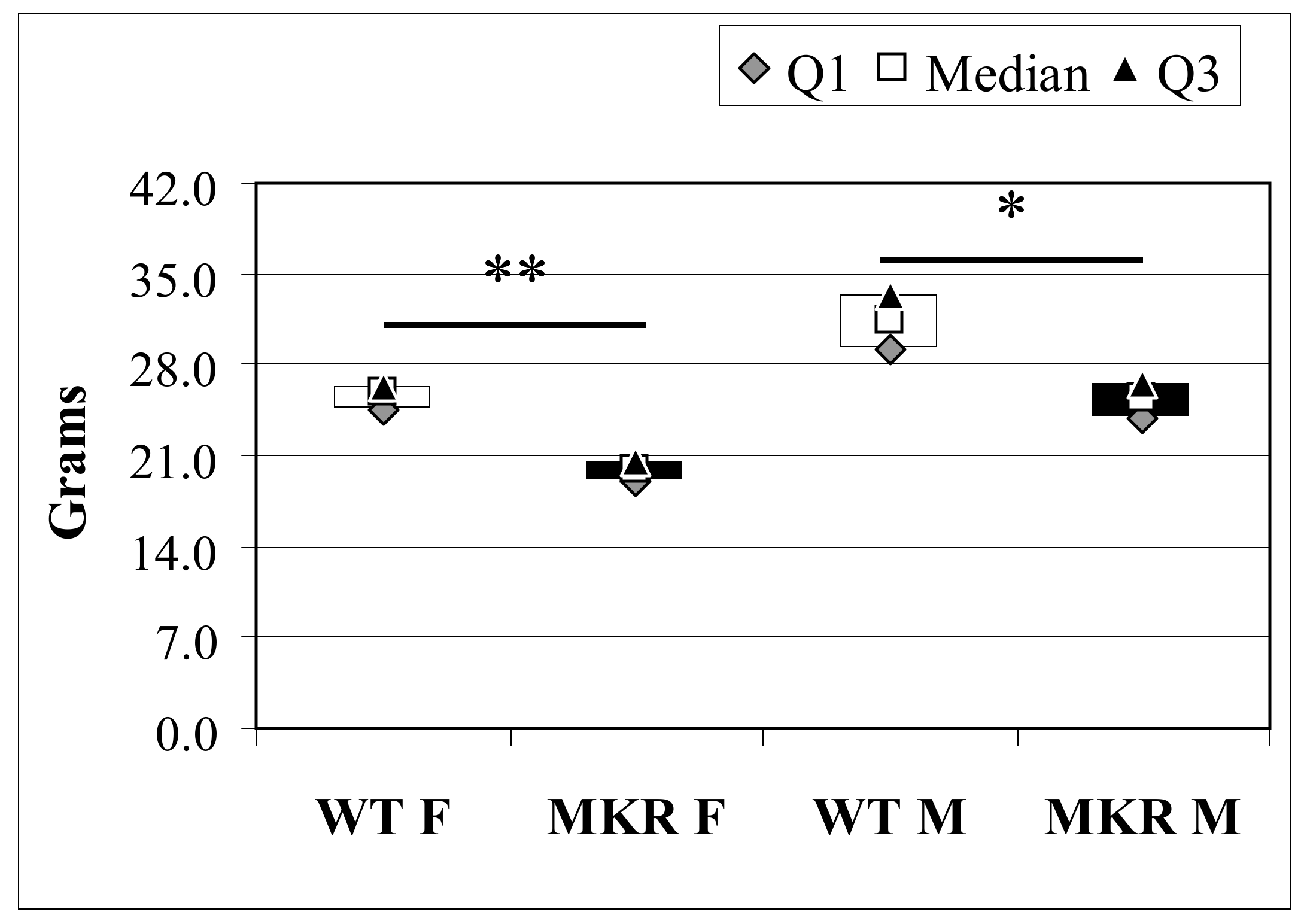 Figure 1
This is an open access article distributed under the
Creative Commons Attribution License
which permits unrestricted use, distribution, and reproduction in any medium, provided the original work is properly cited. (CC BY 4.0).
Share & Cite This Article
MDPI and ACS Style
Arcidiacono, D.; Dedja, A.; Giacometti, C.; Fassan, M.; Nucci, D.; Francia, S.; Fabris, F.; Zaramella, A.; Gallagher, E.J.; Cassaro, M.; Rugge, M.; LeRoith, D.; Alberti, A.; Realdon, S. Hyperinsulinemia Promotes Esophageal Cancer Development in a Surgically-Induced Duodeno-Esophageal Reflux Murine Model. Int. J. Mol. Sci. 2018, 19, 1198.
Note that from the first issue of 2016, MDPI journals use article numbers instead of page numbers. See further details here.
Related Articles
Comments
[Return to top]