Assessment of Ab Initio and Density Functional Theory Methods for the Excitations of Donor-Acceptor Complexes: The Case of the Benzene-Tetracyanoethylene Model
1
State Key Laboratory of Advanced Processing and Recycling of Non-ferrous Metals, Lanzhou University of Technology, Lanzhou 730050, Gansu, China
2
Department of Applied Physics, Lanzhou University of Technology, Lanzhou 730050, Gansu, China
3
College of Physics and Electronic Engineering, Northwest Normal University, Lanzhou 730070, Gansu, China
4
Department of Physics, Lanzhou City University, Lanzhou 730070, Gansu, China
*
Author to whom correspondence should be addressed.
Received: 16 January 2018 / Revised: 16 March 2018 / Accepted: 20 March 2018 / Published: 10 April 2018
Abstract
The understanding of the excited-state properties of electron donors, acceptors and their interfaces in organic optoelectronic devices is a fundamental issue for their performance optimization. In order to obtain a balanced description of the different excitation types for electron-donor-acceptor systems, including the singlet charge transfer (CT), local excitations, and triplet excited states, several ab initio and density functional theory (DFT) methods for excited-state calculations were evaluated based upon the selected model system of benzene-tetracyanoethylene (B-TCNE) complexes. On the basis of benchmark calculations of the equation-of-motion coupled-cluster with single and double excitations method, the arithmetic mean of the absolute errors and standard errors of the electronic excitation energies for the different computational methods suggest that the M11 functional in DFT is superior to the other tested DFT functionals, and time-dependent DFT (TDDFT) with the Tamm–Dancoff approximation improves the accuracy of the calculated excitation energies relative to that of the full TDDFT. The performance of the M11 functional underlines the importance of kinetic energy density, spin-density gradient, and range separation in the development of novel DFT functionals. According to the TDDFT results, the performances of the different TDDFT methods on the CT properties of the B-TCNE complexes were also analyzed.
View Full-Text
►

▼

Figures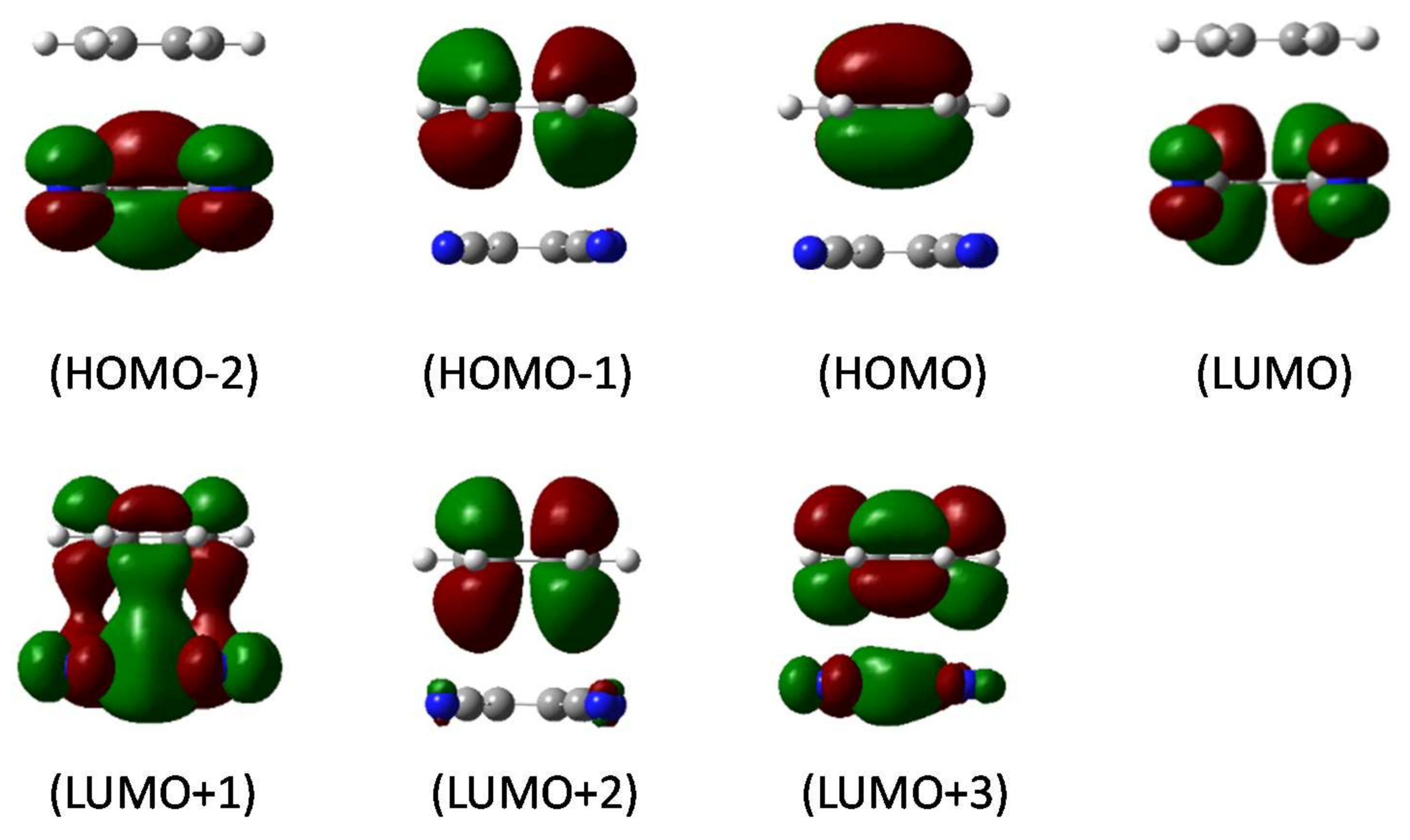 Figure 1
This is an open access article distributed under the
Creative Commons Attribution License
which permits unrestricted use, distribution, and reproduction in any medium, provided the original work is properly cited. (CC BY 4.0).
Share & Cite This Article
MDPI and ACS Style
Xu, P.; Zhang, C.-R.; Wang, W.; Gong, J.-J.; Liu, Z.-J.; Chen, H.-S. Assessment of Ab Initio and Density Functional Theory Methods for the Excitations of Donor-Acceptor Complexes: The Case of the Benzene-Tetracyanoethylene Model. Int. J. Mol. Sci. 2018, 19, 1134.
Note that from the first issue of 2016, MDPI journals use article numbers instead of page numbers. See further details here.
Related Articles
Comments
[Return to top]