TiO2 Immobilized on Manihot Carbon: Optimal Preparation and Evaluation of Its Activity in the Decomposition of Indigo Carmine
1
Centro de Química -ICUAP, Universidad Autónoma de Puebla Ciudad Universitaria, Edif. H103, Puebla 72570, Mexico
2
Instituto de Agroingeniería, Universidad del Papaloapan, Campus Loma Bonita, Oaxaca 68400, Mexico
3
Facultad de Ciencias Químicas, Universidad Autónoma de Puebla, Ciudad Universitaria, Edif. H105, Puebla 72570, Mexico
*
Author to whom correspondence should be addressed.
Academic Editor: Kevin D. Belfield
Received: 27 October 2014 / Accepted: 31 December 2014 / Published: 12 January 2015
Abstract
Applications of carbon-TiO
2
materials have attracted attention in nanotechnology due to their synergic effects. We report the immobilization of TiO
2
on carbon prepared from residues of the plant Manihot, commercial TiO
2
and glycerol. The objective was to obtain a moderate loading of the anatase phase by preserving the carbonaceous external surface and micropores of the composite. Two preparation methods were compared, including mixing dry precursors and immobilization using a glycerol slurry. The evaluation of the micropore blocking was performed using nitrogen adsorption isotherms. The results indicated that it was possible to use Manihot residues and glycerol to prepare an anatase-containing material with a basic surface and a significant S
BET
value. The activities of the prepared materials were tested in a decomposition assay of indigo carmine. The TiO
2
/carbon eliminated nearly 100% of the dye under UV irradiation using the optimal conditions found by a Taguchi L4 orthogonal array considering the specific surface, temperature and initial concentration. The reaction was monitored by UV-Vis spectrophotometry and LC-ESI-(Qq)-TOF-MS, enabling the identification of some intermediates. No isatin-5-sulfonic acid was detected after a 60 min photocatalytic reaction, and three sulfonated aromatic amines, including 4-amino-3-hydroxybenzenesulfonic acid, 2-(2-amino-5-sulfophenyl)-2-oxoacetic acid and 2-amino-5-sulfobenzoic acid, were present in the reaction mixture.
View Full-Text
►

▼

Figures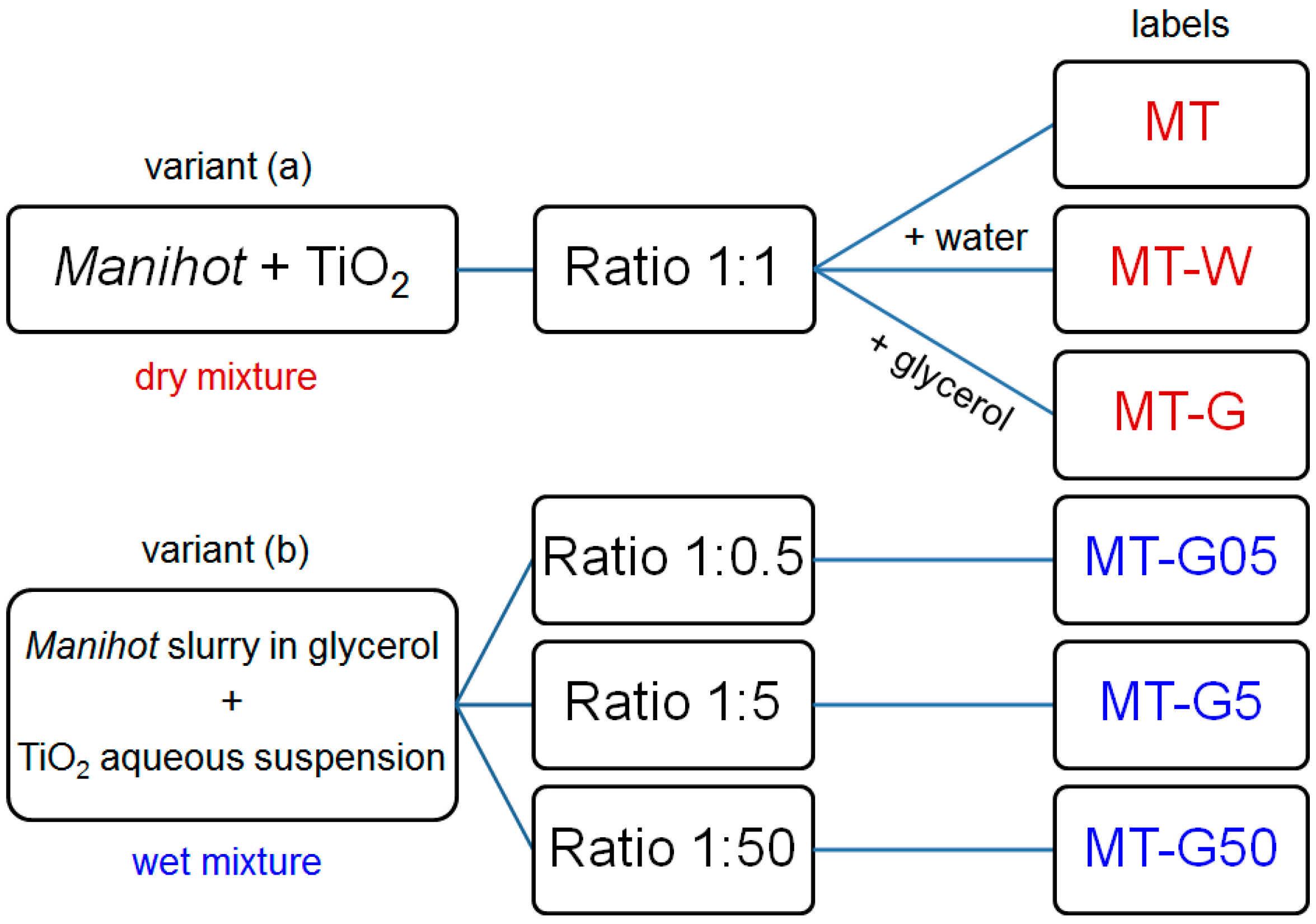 Figure 1
This is an open access article distributed under the
Creative Commons Attribution License
which permits unrestricted use, distribution, and reproduction in any medium, provided the original work is properly cited. (CC BY 4.0).
Share & Cite This Article
MDPI and ACS Style
Antonio-Cisneros, C.M.; Dávila-Jiménez, M.M.; Elizalde-González, M.P.; García-Díaz, E. TiO2 Immobilized on Manihot Carbon: Optimal Preparation and Evaluation of Its Activity in the Decomposition of Indigo Carmine. Int. J. Mol. Sci. 2015, 16, 1590-1612.
Related Articles
Comments
[Return to top]