Fabrication of Calix[4]arene Derivative Monolayers to Control Orientation of Antibody Immobilization
1
Laboratory of Biosensing Technology, School of Life Sciences, Shanghai University, Shanghai 200444, China
2
Shanghai Key Laboratory of Bio-Energy Crops, School of Life Sciences, Shanghai University, Shanghai 200444, China
3
College of Nanoscience and Nanotechnology, Pusan National University, Pusan 609-735, Korea
4
Department of Oncology, the Second Affiliated Hospital of Nanjing Medical University, Nanjing 210011, China
*
Author to whom correspondence should be addressed.
Received: 2 December 2013 / Revised: 15 January 2014 / Accepted: 20 January 2014 / Published: 31 March 2014
Abstract
Three calix[4]arene (Cal-4) derivatives which separately contain ethylester (1), carboxylic acid (2), and crownether (3) at the lower rim with a common reactive thiol at the upper rim were synthesized and constructed to self-assembled monolayers (SAMs) on Au films. After spectroscopic characterization of the monolayers, surface coverage and orientation of antibody immobilized on the Cal-4 derivative SAMs were studied by surface plasmon resonance (SPR) technique. Experimental results revealed that the antibody could be immobilized on the Cal-4 derivatives spontaneously. The orientation of absorbed antibody on the Cal-4 derivative SAMs is related to the SAM's dipole moment. The possible orientations of the antibody immobilized on the Cal-4 derivative 1 SAM are lying-on or side-on, while on the Cal-4 derivative 2 and Cal-4 derivative 3 head-on and end-on respectively. These experimental results demonstrate the surface dipole moment of Cal-4 derivative appears to be an important factor to antibody orientation. Cal-4 derivatives are useful in developing site direct protein chips.
View Full-Text
►

▼

Figures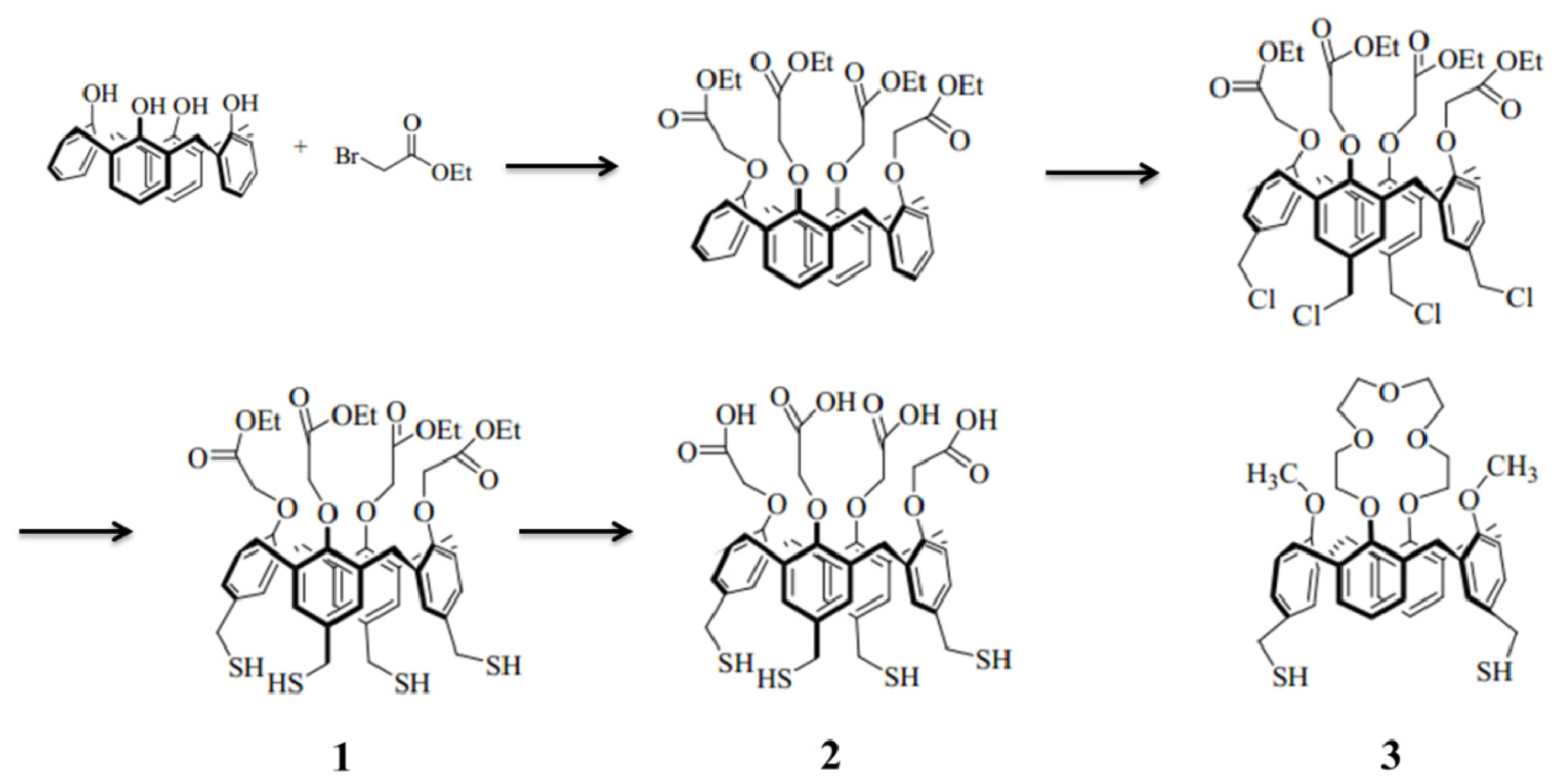 Share & Cite This Article
MDPI and ACS Style
Chen, H.; Liu, F.; Qi, F.; Koh, K.; Wang, K. Fabrication of Calix[4]arene Derivative Monolayers to Control Orientation of Antibody Immobilization. Int. J. Mol. Sci. 2014, 15, 5496-5507.
Related Articles
Comments
[Return to top]