MWCNTs-Reinforced Epoxidized Linseed Oil Plasticized Polylactic Acid Nanocomposite and Its Electroactive Shape Memory Behaviour
1
King Abdullah Institute for Nanotechnology, King Saud University, P.O. Box 2455, Riyadh 11451, Saudi Arabia
2
Research Center, College of Science, King Saud University, P.O. Box 2454, Riyadh 11451, Saudi Arabia
3
Amity Institute of Nanotechnology, Amity University, Sector 125, Noida 201303, U.P., India
4
Department of Medical Genetics, Faculty of Medicine, Umm Al Qura University, P.O. Box 715, Makkah Al Mukarramah 21421, Saudi Arabia
*
Author to whom correspondence should be addressed.
Received: 9 July 2014 / Revised: 24 October 2014 / Accepted: 27 October 2014 / Published: 31 October 2014
Abstract
A novel electroactive shape memory polymer nanocomposite of epoxidized linseed oil plasticized polylactic acid and multi-walled carbon nanotubes (MWCNTs) was prepared by a combination of solution blending, solvent cast technique, and hydraulic hot press moulding. In this study, polylactic acid (PLA) was first plasticized by epoxidized linseed oil (ELO) in order to overcome the major limitations of PLA, such as high brittleness, low toughness, and low tensile elongation. Then, MWCNTs were incorporated into the ELO plasticized PLA matrix at three different loadings (2, 3 and 5 wt. %), with the aim of making the resulting nanocomposites electrically conductive. The addition of ELO decreased glass transition temperature, and increased the elongation and thermal degradability of PLA, as shown in the results of differential scanning calorimetry (DSC), tensile test, and thermo gravimetric analysis (TGA). Scanning electron microscopy (SEM) and atomic force microscopy (AFM) were used to observe surface morphology, topography, and the dispersion of MWCNTs in the nanocomposite. Finally, the electroactive-shape memory effect (electroactive-SME) in the resulting nanocomposite was investigated by a fold-deploy "U"-shape bending test. As per the results, the addition of both ELO and MWCNTs to PLA matrix seemed to enhance its overall properties with a great deal of potential in improved shape memory. The 3 wt. % MWCNTs-reinforced nanocomposite system, which showed 95% shape recovery within 45 s at 40 DC voltage, is expected to be used as a preferential polymeric nanocomposite material in various actuators, sensors and deployable devices.
View Full-Text
►

▼

Figures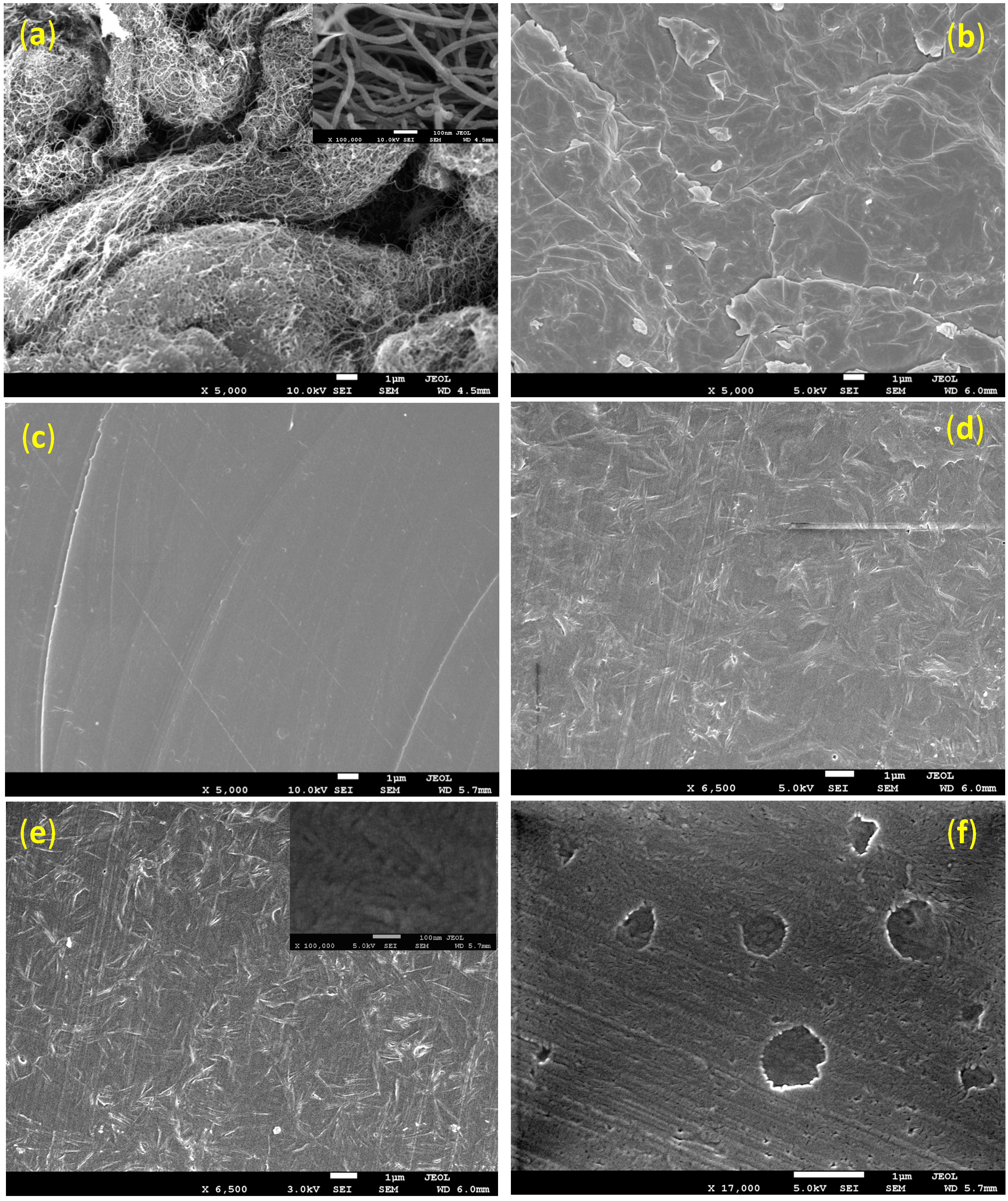 Figure 1
This is an open access article distributed under the
Creative Commons Attribution License
which permits unrestricted use, distribution, and reproduction in any medium, provided the original work is properly cited. (CC BY 4.0).
Share & Cite This Article
MDPI and ACS Style
Alam, J.; Alam, M.; Raja, M.; Abduljaleel, Z.; Dass, L.A. MWCNTs-Reinforced Epoxidized Linseed Oil Plasticized Polylactic Acid Nanocomposite and Its Electroactive Shape Memory Behaviour. Int. J. Mol. Sci. 2014, 15, 19924-19937.
Related Articles
Comments
[Return to top]