The Changes in mGluR2 and mGluR7 Expression in Rat Medial Vestibular Nucleus and Flocculus Following Unilateral Labyrinthectomy
1
Department of Otorhinolaryngology, Union Hospital, Tongji Medical College, Huazhong University of Science and Technology, 1277 Jiefang Avenue, Wuhan 430022, China
2
Institute of Otorhinolaryngology, Union Hospital, Tongji Medical College, Huazhong University of Science and Technology, 1277 Jiefang Avenue, Wuhan 430022, China
3
Key Laboratory of Neurological Disorders of Education Ministry, Tongji Medical College, Huazhong University of Science and Technology, Wuhan 430022, China
†
These authors contributed equally to this work.
*
Author to whom correspondence should be addressed.
Received: 21 August 2013 / Revised: 9 October 2013 / Accepted: 7 November 2013 / Published: 20 November 2013
Abstract
It is known that the medial vestibular nucleus (MVN) and the cerebellar flocculus are the key areas, which contribute to the behavioral recovery ("vestibular compensation") after unilateral labyrinthectomy (UL). In these areas, how the genetic activities of the metabotropic glutamate receptors mGluR2 and mGluR7 performance after UL is unknown. With the means of quantitative real-time PCR, Western blotting, and immunohistochemistry, we analyzed the expression of mGluR2 and mGluR7 in the bilateral MVN and the flocculus of rats in different stages after UL (the 1st, 3rd, and 7th day). Our results show that in the MVN, the mRNA, and protein expressions of mGluR7 were ipsilaterally decreased at the 1st day following UL. However, in the MVN, no change was observed in the mRNA and protein expressions of mGluR2. On the other hand, the mRNA and protein expression of mGluR2 were enhanced in the ipsilateral flocculus at the 1st day following UL, while in the flocculus no change was shown in mGluR7 mRNA and protein expressions. Our results suggest that mGluR2 and mGluR7 may contribute to the early rebalancing of spontaneous resting activity in the MVN.
View Full-Text
►

▼

Figures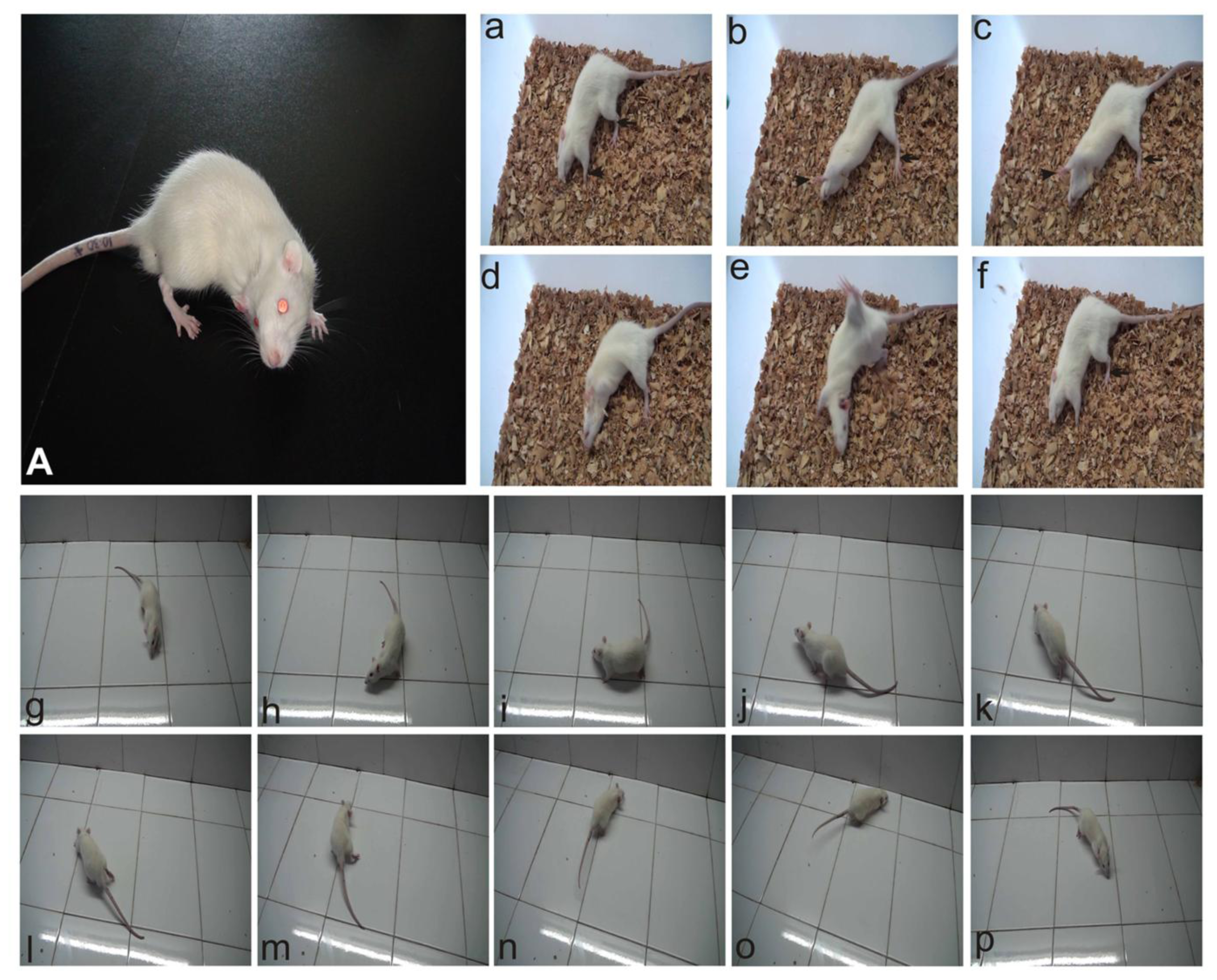 Share & Cite This Article
MDPI and ACS Style
Zhou, W.; Zhou, L.-Q.; Zhang, S.-L.; Liu, B.; Leng, Y.-M.; Zhou, R.-H.; Kong, W.-J. The Changes in mGluR2 and mGluR7 Expression in Rat Medial Vestibular Nucleus and Flocculus Following Unilateral Labyrinthectomy. Int. J. Mol. Sci. 2013, 14, 22857-22875.
Related Articles
Comments
[Return to top]