Reflection and Transmission Coefficient of Yttrium Iron Garnet Filled Polyvinylidene Fluoride Composite Using Rectangular Waveguide at Microwave Frequencies
1
Fundamental and Applied Science Department, Universiti Teknologi PETRONAS, Seri Iskandar, 31750, Perak, Malaysia
2
Department of Physics, Faculty of Science, Universiti Putra Malaysia, Serdang, 43400 UPM, Selangor, Malaysia
3
Department of Chemistry, Faculty of Science, Universiti Putra Malaysia, Serdang, 43400 UPM, Selangor, Malaysia
4
Material & Energy Research Center, Alborz, Karaj, 3177983634, Iran
5
Department of Chemical Engineering, Faculty of Engineering, Islamic Azad University, Malard Branch, 3169153174, Iran
*
Authors to whom correspondence should be addressed.
Received: 6 May 2012 / Revised: 20 June 2012 / Accepted: 1 July 2012 / Published: 9 July 2012
Abstract
The sol-gel method was carried out to synthesize nanosized Yttrium Iron Garnet (YIG). The nanomaterials with ferrite structure were heat-treated at different temperatures from 500 to 1000 °C. The phase identification, morphology and functional groups of the prepared samples were characterized by powder X-ray diffraction (PXRD), scanning electron microscopy (SEM) and Fourier transform infrared spectroscopy (FT-IR), respectively. The YIG ferrite nanopowder was composited with polyvinylidene fluoride (PVDF) by a solution casting method. The magnitudes of reflection and transmission coefficients of PVDF/YIG containing 6, 10 and 13% YIG, respectively, were measured using rectangular waveguide in conjunction with a microwave vector network analyzer (VNA) in X-band frequencies. The results indicate that the presence of YIG in polymer composites causes an increase in reflection coefficient and decrease in transmission coefficient of the polymer.
View Full-Text
►

▼

Figures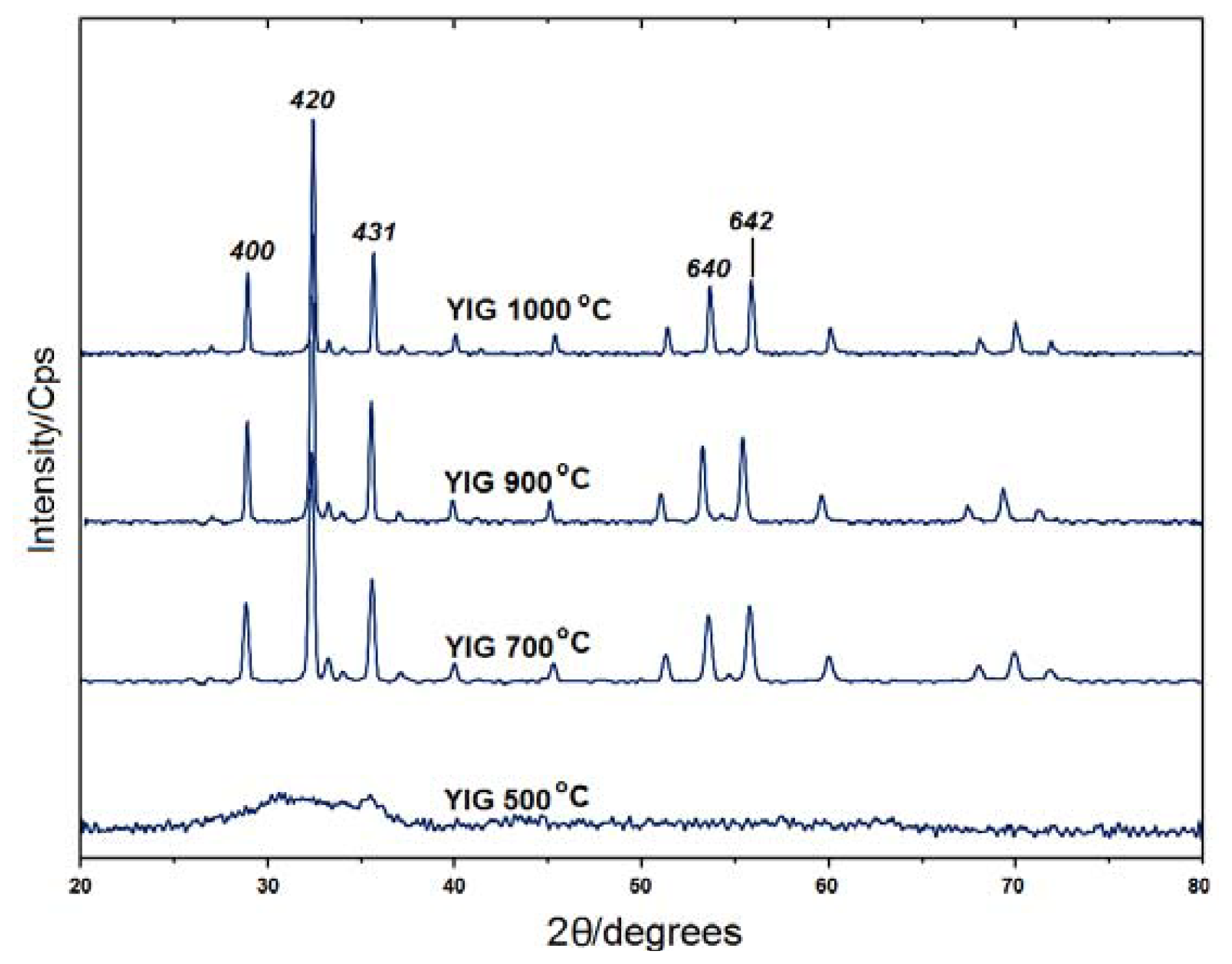 Share & Cite This Article
MDPI and ACS Style
Soleimani, H.; Abbas, Z.; Yahya, N.; Shameli, K.; Soleimani, H.; Shabanzadeh, P. Reflection and Transmission Coefficient of Yttrium Iron Garnet Filled Polyvinylidene Fluoride Composite Using Rectangular Waveguide at Microwave Frequencies. Int. J. Mol. Sci. 2012, 13, 8540-8548.
Related Articles
Comments
[Return to top]