Effects of Purified Saccharomyces cerevisiae (1→3)-β-Glucan on Venous Ulcer Healing
1
Laboratory of Clinical Immunology, Department of Clinical and Toxicological Analysis, Federal University of Rio Grande do Norte (UFRN), General Gustavo Cordeiro de Farias Ave., Petrópolis, Natal, RN 59012-570, Brazil
2
Laboratory of Biotechnology of Natural Polymers (BIOPOL), Department of Biochemistry, Federal University of Rio Grande do Norte (UFRN), 3000, Salgado Filho Ave., Natal, RN 59078-970, Brazil
3
University Hospital Onofre Lopes, Department of Surgery, Federal University of Rio Grande do Norte (UFRN), 620, Nilo Peçanha st., Petrópolis, Natal, RN 59012-300, Brazil
4
Laboratory of Pathology, Department of Pathology, Federal University of Rio Grande do Norte (UFRN), General Gustavo Cordeiro de Farias Ave., Petrópolis, Natal, RN 59012-570, Brazil
5
University Hospital Onofre Lopes, Department of Integrated Medicine, Federal University of Rio Grande do Norte (UFRN), 620, Nilo Peçanha st., Petrópolis, Natal, RN 59012-300, Brazil
6
Department of Biochemistry and Molecular Biology, Federal University of Paraná (UFPR), Cento Politécnico S/N, Jardim das Américas, Curitiba, PR 81531-990, Brazil
*
Author to whom correspondence should be addressed.
Received: 3 May 2012 / Revised: 22 May 2012 / Accepted: 24 May 2012 / Published: 2 July 2012
Abstract
Water-insoluble glucan was isolated from the baker's yeast
Saccharomyces cerevisiae
. The yeast cells were treated with alkali and the residue then with acid. Chemical and NMR (1D and 2D) analyses showed that a linear (1→3)-β-glucan was purified that was not contaminated with other carbohydrates, proteins or phenolic compounds. The effects of the glucan on wound healing were assessed in human venous ulcers by histopathological analysis after 30 days of topical treatment. (1→3)-β-glucan enhanced ulcer healing and increased epithelial hyperplasia, as well as increased inflammatory cells, angiogenesis and fibroblast proliferation. In one patient who had an ulcer that would not heal for over 15 years, glucan treatment caused a 67.8% decrease in the area of the ulcer. This is the first study to investigate the effects of (1→3)-β-glucan on venous ulcer healing in humans; our findings suggest that this glucan is a potential natural biological response modifier in wound healing.
View Full-Text
►

▼

Figures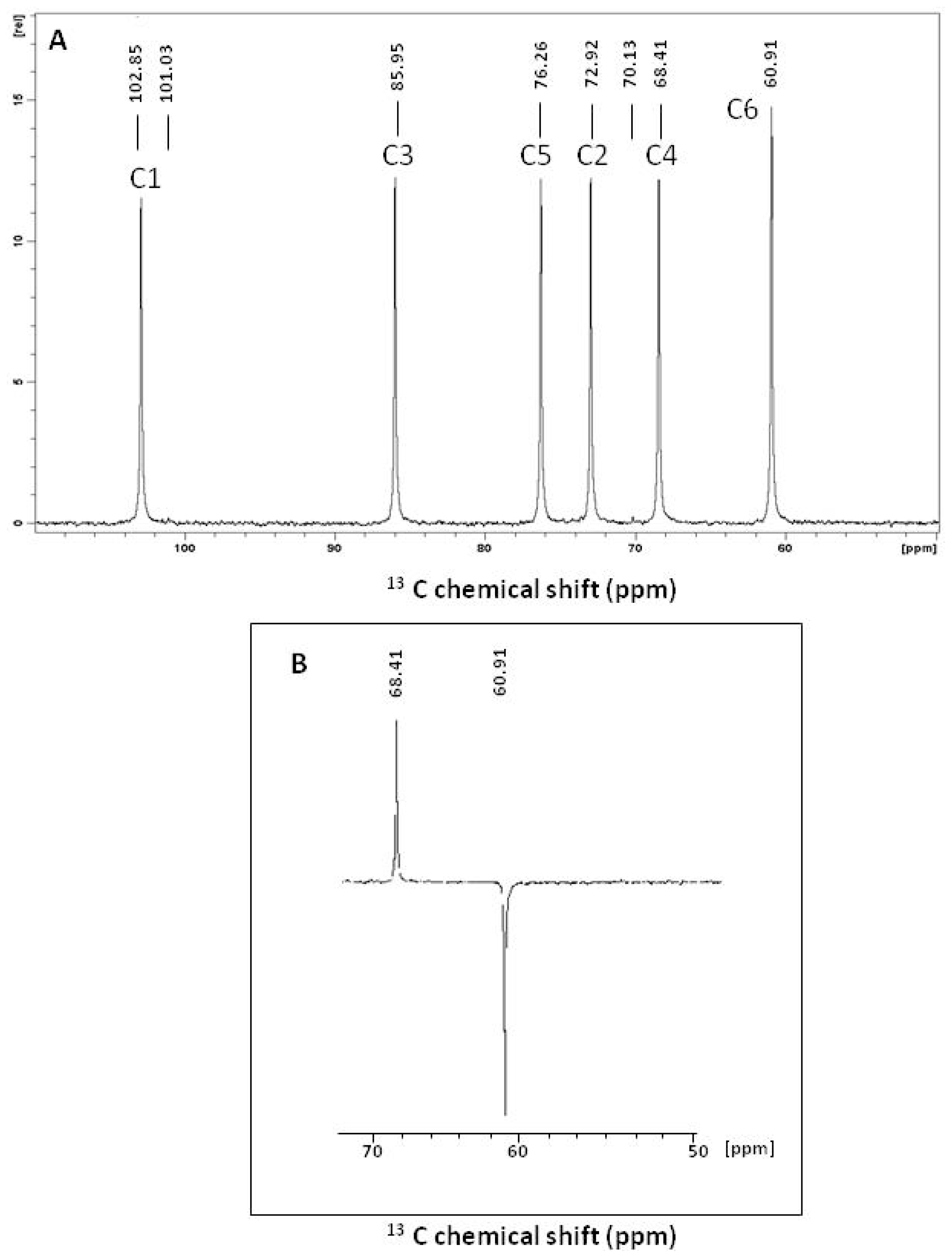 Share & Cite This Article
MDPI and ACS Style
Medeiros, S.D.V.; Cordeiro, S.L.; Cavalcanti, J.E.C.; Melchuna, K.M.; Lima, A.M.S.; Filho, I.A.; Medeiros, A.C.; Rocha, K.B.F.; Oliveira, E.M.; Faria, E.D.B.; Sassaki, G.L.; Rocha, H.A.O.; Sales, V.S.F. Effects of Purified Saccharomyces cerevisiae (1→3)-β-Glucan on Venous Ulcer Healing. Int. J. Mol. Sci. 2012, 13, 8142-8158.
Related Articles
Comments
[Return to top]