Effect of Leguminous Lectins on the Growth of Rhizobium tropici CIAT899
1
Department of Biochemistry and Molecular Biology, Federal University of Ceará, Fortaleza, CE, 60440-970, Brazil
2
Integrated Laboratory of Biomolecules (LIBS), Department of Pathology and Legal Medicine, Faculty of Medicine, Federal University of Ceará, Fortaleza, CE, 60430-160, Brazil
3
Embrapa Western Region Agriculture, Dourados, MS, 79804-970, Brazil
4
Laboratory of Materials Engineering and Computation of Sobral (LEMCS), Federal University of Ceará, Campus do Derby, Sobral, CE, 62042-280, Brazil
†
Senior investigators of CNPq (Brazil).
*
Author to whom correspondence should be addressed.
Received: 8 March 2013 / Accepted: 14 May 2013 / Published: 17 May 2013
Abstract
Rhizobium tropici
is a Gram-negative bacterium that induces nodules and fixed atmospheric nitrogen in symbiotic association with
Phaseolus vulgaris
(common bean) and some other leguminous species. Lectins are proteins that specifically bind to carbohydrates and, consequently, modulate different biological functions. In this study, the d-glucose/ d-mannose-binding lectins (from seeds of
Dioclea megacarpa
,
D. rostrata
and
D. violacea
) and D-galactose-binding lectins (from seeds of
Bauhinia variegata
,
Erythina velutina
and
Vatairea macrocarpa
) were purified using chromatographic techniques and evaluated for their effect on the growth of
R. tropici
CIAT899. All lectins were assayed with a satisfactory degree of purity according to SDS-PAGE analysis, and stimulated bacterial growth; in particular, the
Dioclea rostrata
lectin was the most active among all tested proteins. As confirmed in the present study, both d-galactose- and d-glucose/d-mannose-binding lectins purified from the seeds of leguminous plants may be powerful biotechnological tools to stimulate the growth of
R. tropici
CIAT99, thus improving symbiotic interaction between rhizobia and common bean and, hence, the production of this field crop.
View Full-Text
►

▼

Figures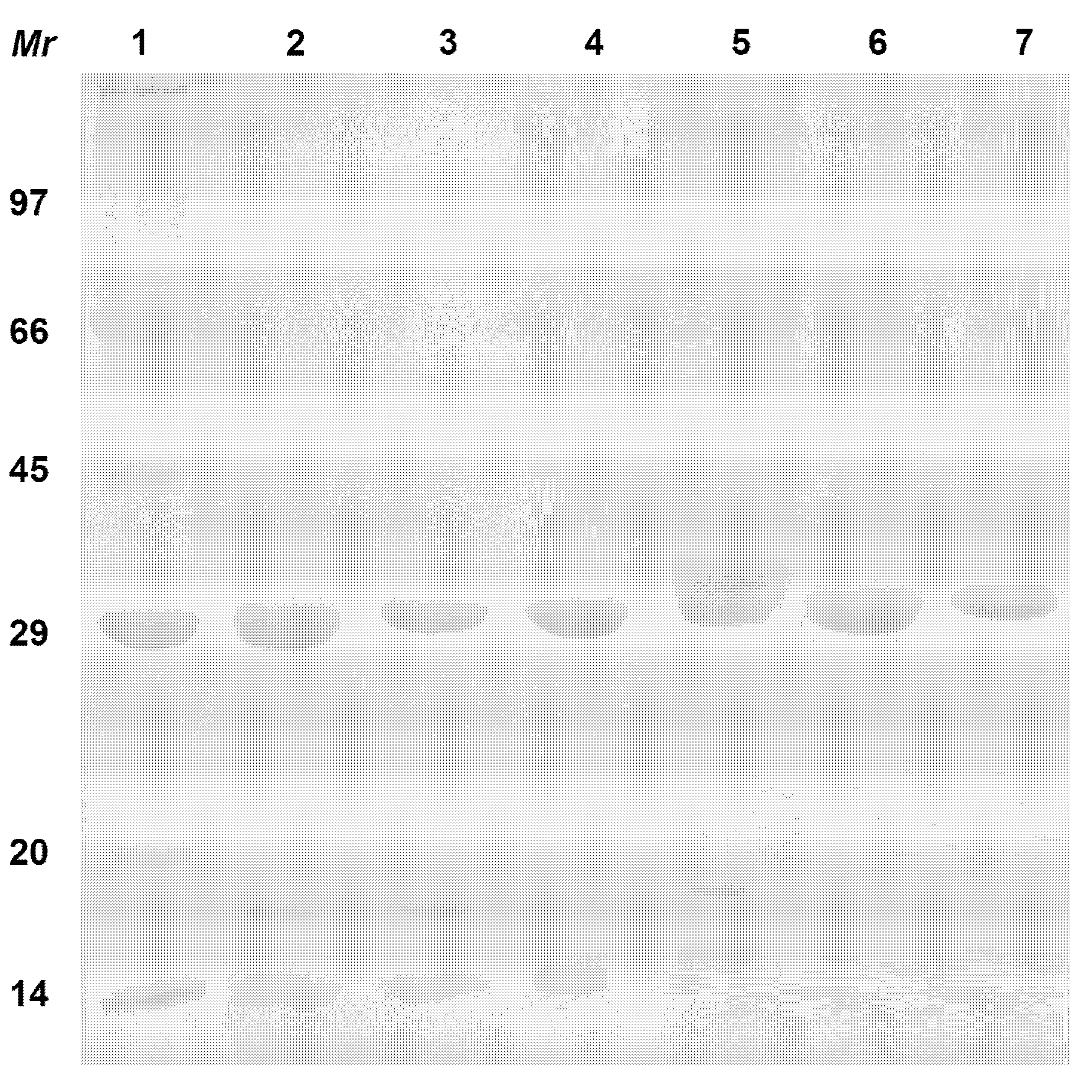 Figure 1
Share & Cite This Article
MDPI and ACS Style
de Vasconcelos, M.A.; Cunha, C.O.; Arruda, F.V.S.; Carneiro, V.A.; Bastos, R.M.; Mercante, F.M.; Nascimento, K.S.; Cavada, B.S.; Santos, R.P.; Teixeira, E.H. Effect of Leguminous Lectins on the Growth of Rhizobium tropici CIAT899. Molecules 2013, 18, 5792-5803.
Related Articles
Comments
[Return to top]