About Journal of Functional Morphology and Kinesiology
Aims
The Journal of Functional Morphology and Kinesiology (ISSN 2411-5142) is an international, peer-reviewed open access journal that provides an advanced forum for the analysis of the structure, function, development, and evolution of the cells, and tissues of the musculoskeletal system and associated disorders. The application of basic morphological sciences can add new insights for: (1) understanding and developing knowledge about movement in both normal and pathological conditions; (2) studying the mechanics of movement; (3) for evaluating muscles, joints, and skeletal structures; and (4) for assessing relationships with other organs and functions, namely circulatory and respiratory function, within the broad field of internal medicine. Regarding the clinical translation of this knowledge, it is possible to increase the efficacies of practicing clinicians who work in the field of physical exercise and its therapeutic applications.
We primarily publish original research papers, editorials, short reports, communications, critical reviews, case reports, and conference proceedings. Priority will be given to experimental and clinical studies; merely descriptive studies will be published if they have educational significance.
We aim to encourage scientists to publish their experimental and theoretical results in as much detail as possible. There is no restriction on the lengths of either papers or figures/tables. The full experimental details must be provided so that the results can be reproduced. We also encourage the publication of timely reviews and of commentaries on hot topics of interest for the scientific community.
Scope
Our goal is to combine the knowledge of an ancient discipline, such as anatomy, with a modern discipline like kinesiology, which have the study of functional morphology as a point of union. In this journal, we mainly focus our attention on the morphological correlation between the musculoskeletal system, movement and multi-organ involvement: the study of morphology is the basis of medical sciences, so that this is a multidisciplinary journal. Alterations in anatomy and function of skeletal muscle are consequences and clues of the ageing process and of all chronic disease. The ageing process, with the loss of muscle mass and performance, is the premise and the consequence of disability, falls, hyporexia and malnutrition. This journal is interested to work as a forum for researchers of basic science, clinical medicine and surgery to present and discuss new findings on the structural mechanisms and processes of health and on the disease-related aspects of morphology and kinesiology.
Keywords
Adapted physical activity; Aging; Anatomy; Applied kinesiology; Arthroplasty; Balance; Biology; Biomarkers; Biomechanics; Bone; Body position; Cardiovascular system; Cartilage; Clinical kinesiology; Conditioning; Electrophysiology of muscle and brain activity; Endoscopy; Epidemiology; Ergonomics; Exercise; Fatigue; Fitness; Flexibility training; Gait and posture; Histochemistry; Histology; Histomorphometry; Histopathology; Human movement sciences; Joints; Joint lubrication; Joint movement; Kinematics; Kinesiology; Ligaments; Mechanobiology; Methodology; Motor control; Movement disorders; Muscles; Musculoskeletal disorders; Neuromuscular taping; Neurosciences; Nutrition; Occupational health; Orthopedics; Osteoarthritis; Physical activity; Physiology; Physical therapy; Posturology; Prevention and promotion of general wellness; Radiology; Pathophysiology; Regenerative Medicine; Rehabilitation; Respiratory system; Rheumatic diseases; Sport and exercise; Sport medicine; Sport psychology; Strength; Surgery; Tendons; Training; Traumatology.
Readership
Biologists, biomechanicists, morphologists, histopathologists, physiologists, kinesiologists, orthopedicians, radiologists, physiatrists, sports doctors, sports psychologists, pathologists, rheumatologists, human movement scientists, rehabilitation physicians, physical therapists, sports instructors, health promotion industry workers, fitness facilities operators and basic-clinical researchers.
MDPI Publication Ethics Statement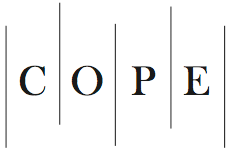 JFMK is a member of the Committee on Publication Ethics (COPE). MDPI takes the responsibility to enforce a rigorous peer-review together with strict ethical policies and standards to ensure to add high quality scientific works to the field of scholarly publication. Unfortunately, cases of plagiarism, data falsification, inappropriate authorship credit, and the like, do arise. MDPI takes such publishing ethics issues very seriously and our editors are trained to proceed in such cases with a zero tolerance policy. To verify the originality of content submitted to our journals, we use iThenticate to check submissions against previous publications. MDPI works with Publons to provide reviewers with credit for their work.
Book Reviews
Authors and publishers are encouraged to send review copies of their recent related books to the following address. Received books will be listed as Books Received within the journal's News & Announcements section.

MDPI AG
St. Alban-Anlage 66
CH-4052 Basel
Switzerland

E-mail:
Copyright / Open Access
Articles published in JFMK will be Open-Access articles distributed under the terms and conditions of the Creative Commons Attribution License (CC BY). The copyright is retained by the author(s). MDPI will insert the following note at the end of the published text:
© 2017 by the authors; licensee MDPI, Basel, Switzerland. This article is an open access article distributed under the terms and conditions of the Creative Commons Attribution License (http://creativecommons.org/licenses/by/4.0/).
Reprints
Reprints may be ordered. Please contact for more information on how to order reprints.
Editorial Office
Ms. Olivia Yu
Assistant Editor
MDPI Wuhan Office, No.6 Jingan Road, 5.5 Creative Industry Park, Floor 25th. 430064 Wuhan, Hubei Province, China
Tel. +86 27 8780 8658
E-Mail
For further MDPI contacts, see here.
Journal Contact