CSPG4: A Target for Selective Delivery of Human Cytolytic Fusion Proteins and TRAIL
1
South African Research Chair in Cancer Biotechnology, Institute of Infectious Disease and Molecular Medicine (IDM), Department of Integrative Biomedical Sciences, Faculty of Health Sciences, University of Cape Town, Cape Town 7925, South Africa
2
Department of Surgery, Laboratory for Translational Surgical Oncology, University of Groningen, University Medical Center Groningen, 9713 Groningen, The Netherlands
†
These authors contributed equally to this work.
*
Authors to whom correspondence should be addressed.
Received: 14 April 2017 / Revised: 6 June 2017 / Accepted: 9 June 2017 / Published: 28 June 2017
Abstract
Chondroitin-sulfate proteoglycan 4 (CSPG4) is a transmembrane glycoprotein overexpressed on malignant cells in several cancer types with only limited expression on normal cells. CSPG4 is implicated in several signaling pathways believed to drive cancer progression, particularly proliferation, motility and metastatic spread. Expression may serve as a prognostic marker for survival and risk of relapse in treatment-resistant malignancies including melanoma, triple negative breast cancer, rhabdomyosarcoma and acute lymphoblastic leukemia. This tumor-associated overexpression of CSPG4 points towards a highly promising therapeutic target for antibody-guided cancer therapy. Monoclonal αCSPG4 antibodies have been shown to inhibit cancer progression by blocking ligand access to the CSPG4 extracellular binding sites. Moreover, CSPG4-directed antibody conjugates have been shown to be selectively internalized by CSPG4-expressing cancer cells via endocytosis. CSPG4-directed immunotherapy may be approached in several ways, including: (1) antibody-based fusion proteins for the selective delivery of a pro-apoptotic factors such as tumor necrosis factor-related apoptosis-inducing ligand to agonistic death receptors 4 and 5 on the cell surface; and (2) CSPG4-specific immunotoxins which bind selectively to diseased cells expressing CSPG4, are internalized by them and induce arrest of biosynthesis, closely followed by initiation of apoptotic signaling. Here we review various methods of exploiting tumor-associated CSPG4 expression to improve targeted cancer therapy.
View Full-Text
►

▼

Figures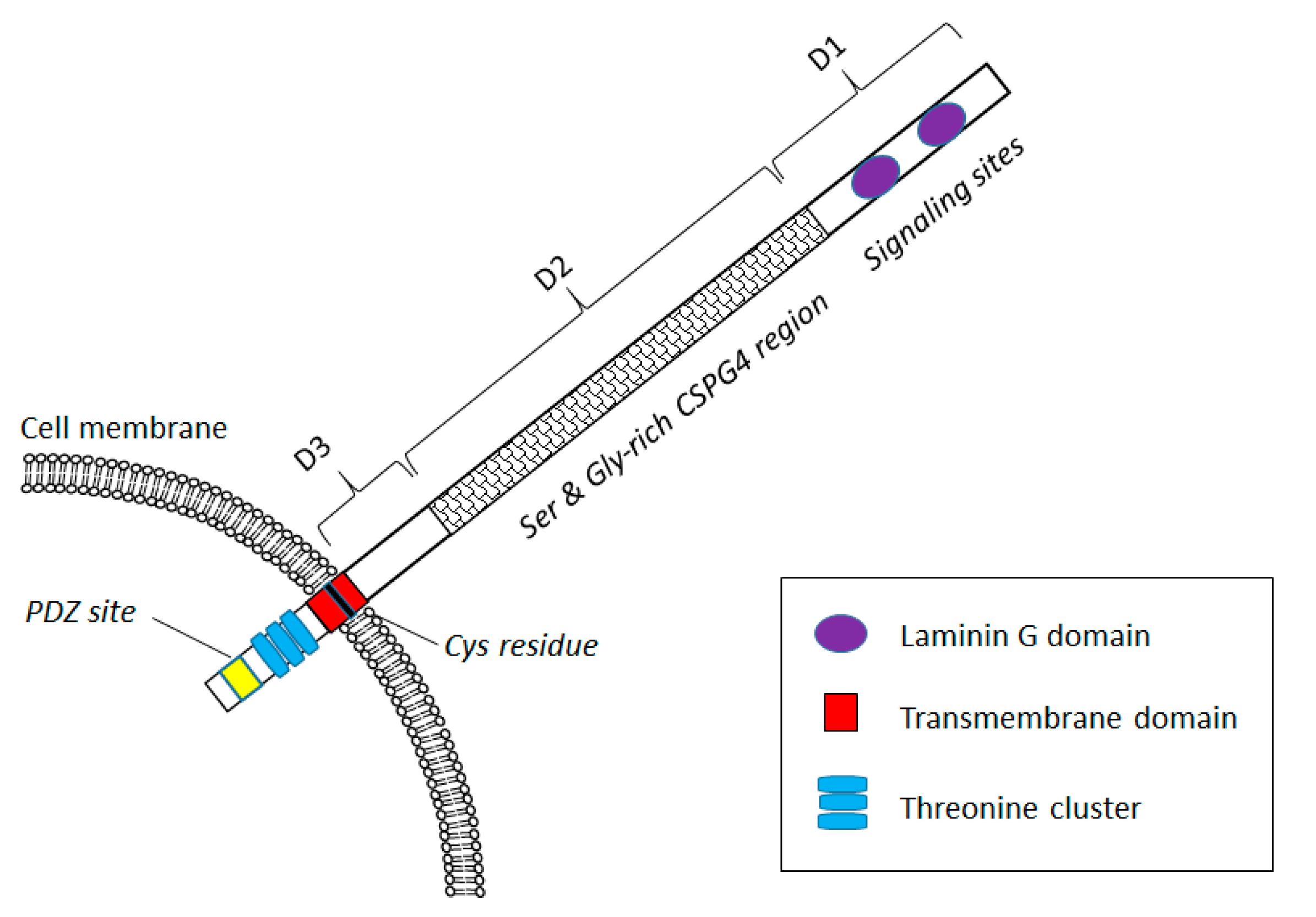 Figure 1
This is an open access article distributed under the
Creative Commons Attribution License
which permits unrestricted use, distribution, and reproduction in any medium, provided the original work is properly cited. (CC BY 4.0).
Share & Cite This Article
MDPI and ACS Style
Jordaan, S.; Chetty, S.; Mungra, N.; Koopmans, I.; van Bommel, P.E.; Helfrich, W.; Barth, S. CSPG4: A Target for Selective Delivery of Human Cytolytic Fusion Proteins and TRAIL. Biomedicines 2017, 5, 37.
Note that from the first issue of 2016, MDPI journals use article numbers instead of page numbers. See further details here.
Related Articles
Comments
[Return to top]