Phylogenomics of MADS-Box Genes in Plants — Two Opposing Life Styles in One Gene Family
Department of Genetics, Friedrich Schiller University Jena, Philosophenweg 12, 07743 Jena, Germany
*
Author to whom correspondence should be addressed.
Received: 6 August 2013 / Revised: 2 September 2013 / Accepted: 5 September 2013 / Published: 12 September 2013
Abstract
The development of multicellular eukaryotes, according to their body plan, is often directed by members of multigene families that encode transcription factors. MADS (for MINICHROMOSOME MAINTENANCE1, AGAMOUS, DEFICIENS and SERUM RESPONSE FACTOR)-box genes form one of those families controlling nearly all major aspects of plant development. Knowing the complete complement of MADS-box genes in sequenced plant genomes will allow a better understanding of the evolutionary patterns of these genes and the association of their evolution with the evolution of plant morphologies. Here, we have applied a combination of automatic and manual annotations to identify the complete set of MADS-box genes in 17 plant genomes. Furthermore, three plant genomes were reanalyzed and published datasets were used for four genomes such that more than 2,600 genes from 24 species were classified into the two types of MADS-box genes, Type I and Type II. Our results extend previous studies, highlighting the remarkably different evolutionary patterns of Type I and Type II genes and provide a basis for further studies on the evolution and function of MADS-box genes.
View Full-Text
►

▼

Figures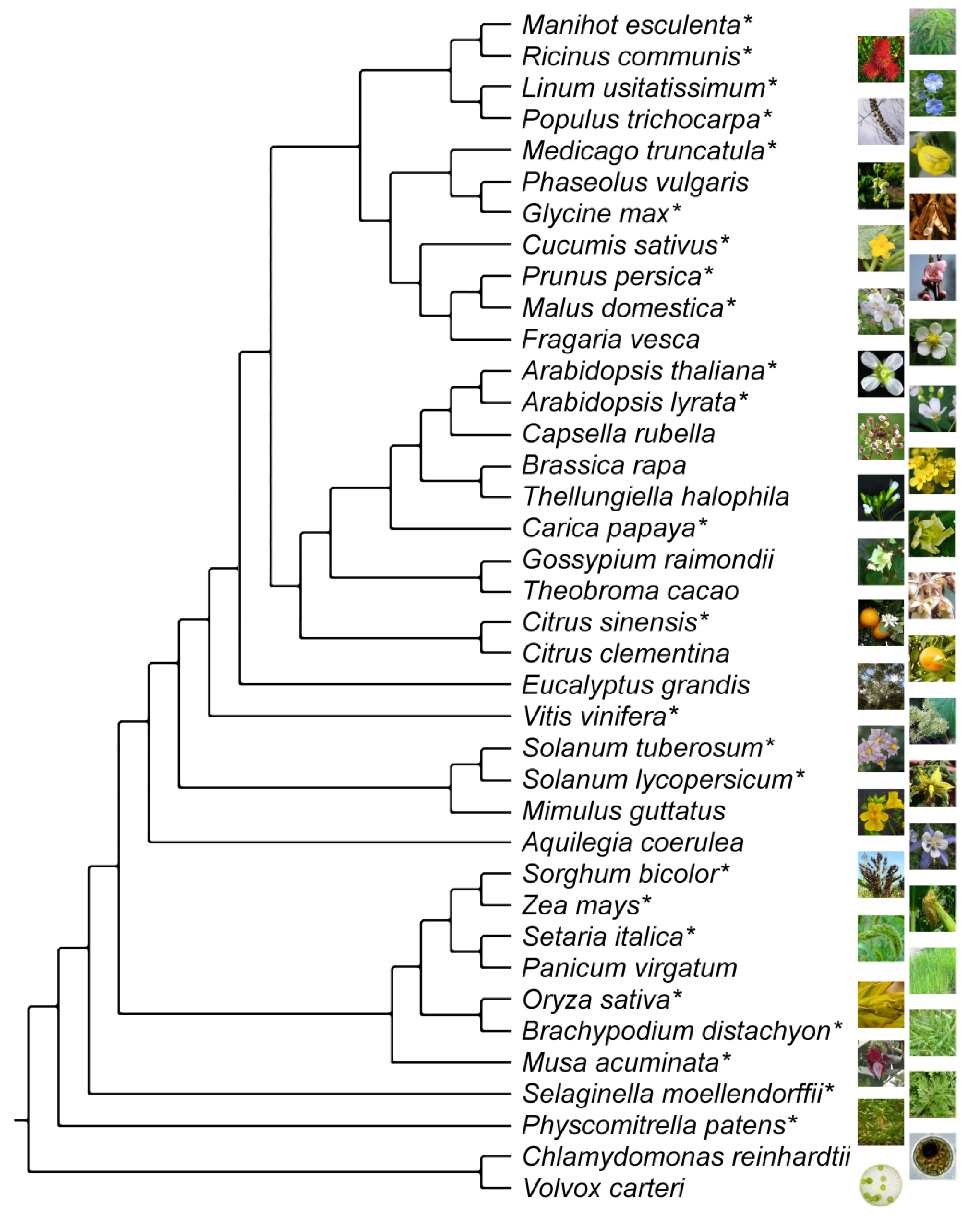 Figure 1
Share & Cite This Article
MDPI and ACS Style
Gramzow, L.; Theißen, G. Phylogenomics of MADS-Box Genes in Plants — Two Opposing Life Styles in One Gene Family. Biology 2013, 2, 1150-1164.
Related Articles
Comments
[Return to top]