Uranium, Cesium, and Mercury Leaching and Recovery from Cemented Radioactive Wastes in Sulfuric Acid and Iodide Media
1
CanmetMINING, Natural Resources Canada, 3484 Limebank Rd., Ottawa, ON K1A 0E4, Canada
2
Canadian Nuclear Laboratories, Chalk River Laboratories, Plant Road, Chalk River, ON K0J 1 J0, Canada
*
Author to whom correspondence should be addressed.
Academic Editor: Mostafa Fayek
Received: 28 September 2015 / Revised: 3 November 2015 / Accepted: 10 November 2015 / Published: 20 November 2015
Abstract
The Canadian Nuclear Laboratories (CNL) is developing a long-term management strategy for its existing inventory of solid radioactive cemented wastes, which contain uranium, mercury, fission products, and a number of minor elements. The composition of the cemented radioactive waste poses significant impediments to the extraction and recovery of uranium using conventional technology. The goal of this research was to develop an innovative method for uranium, mercury and cesium recovery from surrogate radioactive cemented waste (SRCW). Leaching using sulfuric acid and saline media significantly improves the solubilization of the key elements from the SRCW. Increasing the NaCl concentration from 0.5 to 4 M increases the mercury solubilization from 82% to 96%. The sodium chloride forms a soluble mercury complex when mercury is present as HgO or metallic mercury but not with HgS that is found in 60 °C cured SRCW. Several leaching experiments were done using a sulfuric acid solution with KI to leach SRCW cured at 60 °C and/or aged for 30 months. Solubilization yields are above 97% for Cs and 98% for U and Hg. Leaching using sulfuric acid and KI improves the solubilization of Hg by oxidation of Hg
0
, as well as HgS, and form a mercury tetraiodide complex. Hg and Cs were selectively removed from the leachate prior to uranium recovery. It was found that U recovery from sulfuric leachate in iodide media using the resin Lewatit TP260 is very efficient. Considering these results, a process including effluent recirculation was applied. Improvements of solubilization due to the recycling of chemical reagents were observed during effluent recirculation.
View Full-Text
►

▼

Figures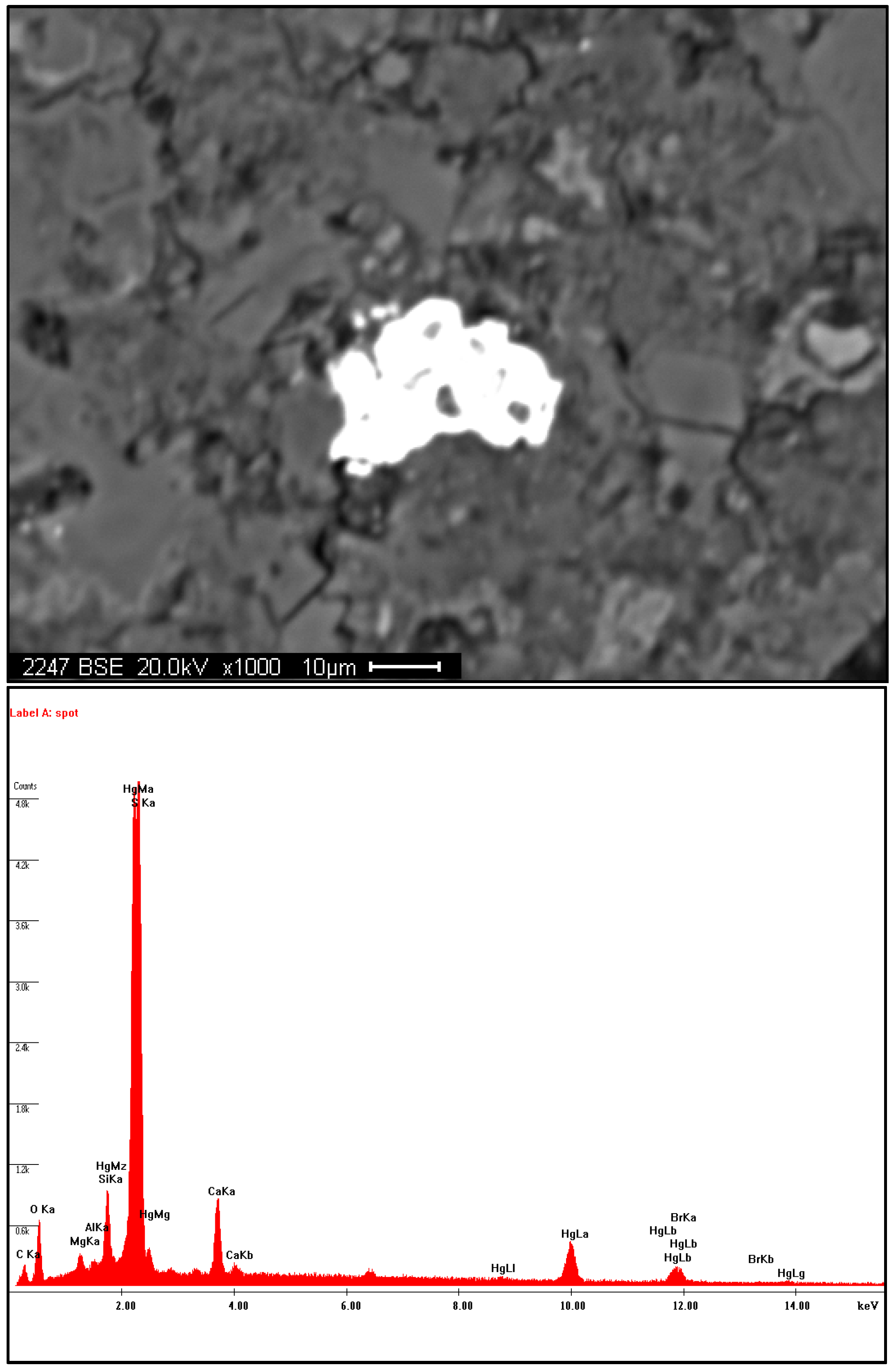 Figure 1
This is an open access article distributed under the
Creative Commons Attribution License
which permits unrestricted use, distribution, and reproduction in any medium, provided the original work is properly cited. (CC BY 4.0).
Share & Cite This Article
MDPI and ACS Style
Reynier, N.; Lastra, R.; Laviolette, C.; Fiset, J.-F.; Bouzoubaâ, N.; Chapman, M. Uranium, Cesium, and Mercury Leaching and Recovery from Cemented Radioactive Wastes in Sulfuric Acid and Iodide Media. Minerals 2015, 5, 744-757.
Related Articles
Comments
[Return to top]