Logical and Geometrical Distance in Polyhedral Aristotelian Diagrams in Knowledge Representation
1
Center for Logic and Analytic Philosophy, KU Leuven, 3000 Leuven, Belgium
2
Research Group on Formal and Computational Linguistics, KU Leuven, 3000 Leuven, Belgium
*
Author to whom correspondence should be addressed.
Academic Editor: Neil Y. Yen
Received: 28 August 2017 / Revised: 14 September 2017 / Accepted: 27 September 2017 / Published: 29 September 2017
Abstract
Aristotelian diagrams visualize the logical relations among a finite set of objects. These diagrams originated in philosophy, but recently, they have also been used extensively in artificial intelligence, in order to study (connections between) various knowledge representation formalisms. In this paper, we develop the idea that Aristotelian diagrams can be fruitfully studied as geometrical entities. In particular, we focus on four polyhedral Aristotelian diagrams for the Boolean algebra
, viz. the rhombic dodecahedron, the tetrakis hexahedron, the tetraicosahedron and the nested tetrahedron. After an in-depth investigation of the geometrical properties and interrelationships of these polyhedral diagrams, we analyze the correlation (or lack thereof) between logical (Hamming) and geometrical (Euclidean) distance in each of these diagrams. The outcome of this analysis is that the Aristotelian rhombic dodecahedron and tetrakis hexahedron exhibit the strongest degree of correlation between logical and geometrical distance; the tetraicosahedron performs worse; and the nested tetrahedron has the lowest degree of correlation. Finally, these results are used to shed new light on the relative strengths and weaknesses of these polyhedral Aristotelian diagrams, by appealing to the congruence principle from cognitive research on diagram design.
View Full-Text
►

▼

Figures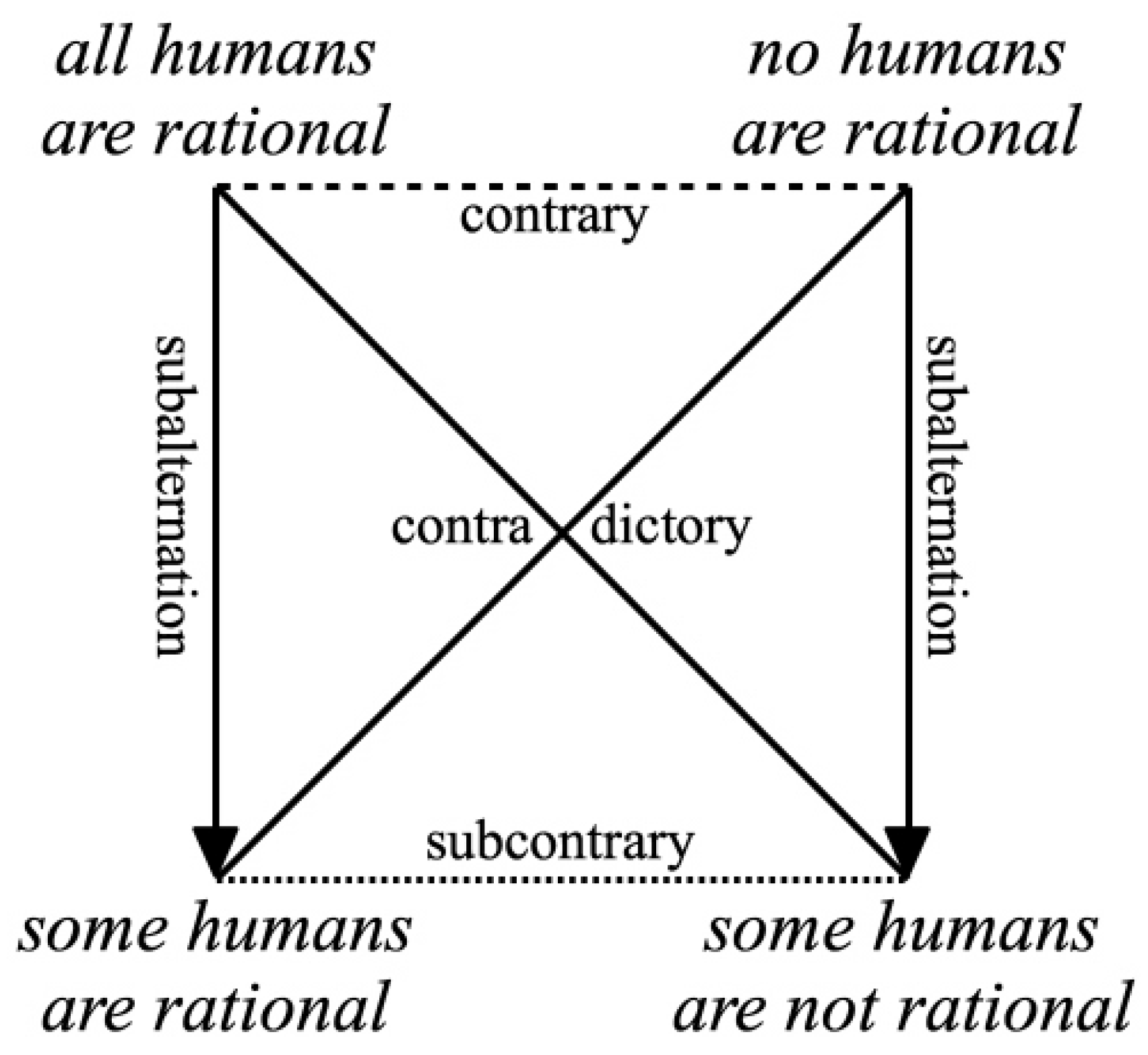 Figure 1
This is an open access article distributed under the
Creative Commons Attribution License
which permits unrestricted use, distribution, and reproduction in any medium, provided the original work is properly cited. (CC BY 4.0).
Share & Cite This Article
MDPI and ACS Style
Demey, L.; Smessaert, H. Logical and Geometrical Distance in Polyhedral Aristotelian Diagrams in Knowledge Representation. Symmetry 2017, 9, 204.
Note that from the first issue of 2016, MDPI journals use article numbers instead of page numbers. See further details here.
Related Articles
Comments
[Return to top]