Modeling Effects of Climate Change and Fire Management on Western White Pine (Pinus monticola) in the Northern Rocky Mountains, USA
1
USDA Forest Service, Rocky Mountain Research Station, Fire Sciences Lab, 5775 West US Hwy 10, Missoula, MT 59804, USA
2
Yale School of Forestry and Environmental Studies, 195 Prospect St., New Haven, CT 06511, USA
*
Author to whom correspondence should be addressed.
Received: 1 August 2011 / Revised: 13 September 2011 / Accepted: 23 September 2011 / Published: 12 October 2011
Abstract
Climate change is projected to profoundly influence vegetation patterns and community compositions, either directly through increased species mortality and shifts in species distributions or indirectly through disturbance dynamics such as increased wildfire activity and extent, shifting fire regimes, and pathogenesis. Mountainous landscapes have been shown to be particularly sensitive to climate changes and are likely to experience significant impacts under predicted future climate regimes. Western white pine (
Pinus monticola
), a five-needle pine species that forms the most diverse of the white pine forest cover types in the western United States, is vulnerable to an interacting suite of threats that includes climate change, fire suppression, white pine blister rust (
Cronartium ribicola
), and mountain pine beetles (
Dendroctonus ponderosae
) that have already caused major changes in species distribution and abundance. We used the mechanistic simulation model FireBGCv2 to simulate effects of climate change and fire management on western white pines in a mountainous watershed in Glacier National Park, Montana, USA. Our results suggest that warming temperatures favor increased abundance of western white pine over existing climax and shade tolerant species in the study area, mainly because warmer conditions potentiate fire dynamics, including increased wildfire frequency and extent, which facilitates regeneration. Suppression of wildfires reduced the area dominated by western white pine, but fire suppression was less effective at limiting burned area extent and fire frequency in a warmer and drier climate. Wildfires created canopy gaps that allowed for western white pine regeneration at a high enough rate to escape local extirpation from white pine blister rust. Western white pine appears to be a resilient species even under fairly extreme warming trajectories and shifting fire regimes, and may provide a hedge against vegetation community shifts away from forest types and toward grass and shrublands.
View Full-Text
►

▼

Figures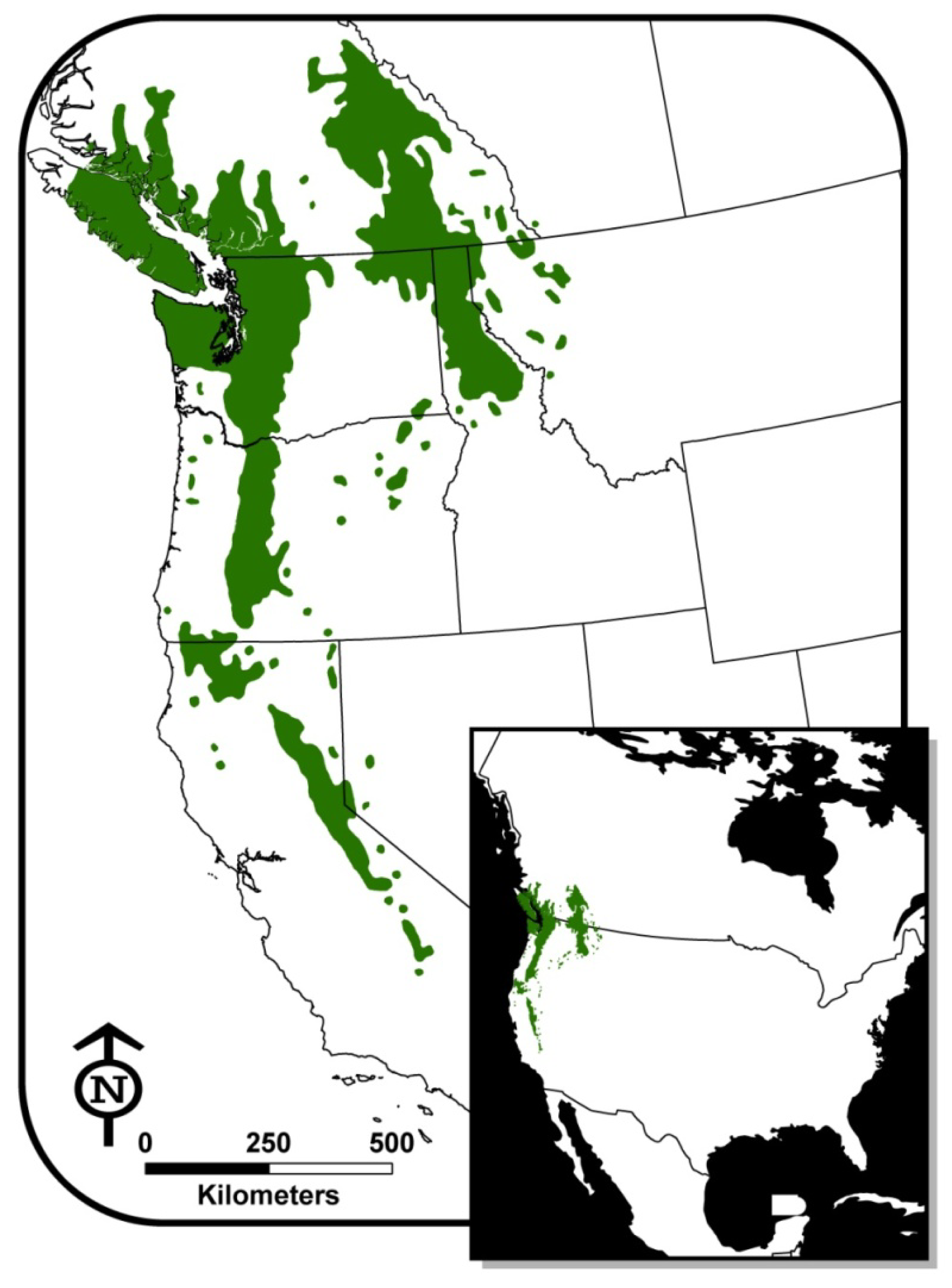 Share & Cite This Article
MDPI and ACS Style
Loehman, R.A.; Clark, J.A.; Keane, R.E. Modeling Effects of Climate Change and Fire Management on Western White Pine (Pinus monticola) in the Northern Rocky Mountains, USA. Forests 2011, 2, 832-860.
Related Articles
Comments
[Return to top]