Open Access This article is
freely available
re-usable
Article
Controlled Synthesis of Carbon Nanoparticles in a Supercritical Carbon Disulfide System
1
Laboratory of Precious Metal Processing Technology and Application, School of Applied Chemistry, Jiangsu University of Technology, Changzhou 213001, China
2
Chinese Academy of Science (CAS) Key Laboratory of Soft Matter Chemistry, Department of Polymer Science and Engineering, University of Science and Technology of China, Hefei 230026, China
*
Authors to whom correspondence should be addressed; Tel.: +86-519-699-9842 (Z.L.); Fax: +86-519-699-9516 (Z.L.).
Received: 25 November 2013; in revised form: 13 December 2013 / Accepted: 23 December 2013 / Published: 27 December 2013
Abstract
: Carbon nanoparticles with large surface areas were produced by the reduction of carbon disulfide with metallic lithium at 500 °C. The carbon nanoparticles account for about 80% of the carbon product. The carbon nanoparticles were characterized by X-ray powder diffraction, field emission scanning electron microscopy, transmission electron microscopy, high resolution transmission electron microscopy and N2 physisorption. The results showed that carbon nanoparticles predominate in the product. The influence of experimental conditions was investigated, which indicated that temperature plays a crucial role in the formation of carbon nanoparticles. The possible formation mechanism of the carbon nanoparticles was discussed. This method provides a simple and efficient route to the synthesis of carbon nanoparticles.
Keywords:
carbon nanoparticles; chemical synthesis; Raman spectroscopy
Acknowledgments
This work was supported by the National Natural Science Foundation of China (NSFC 21374108), Natural Science Foundation of Jiangsu Province (BK2010202), Specialized Research Fund for the Doctoral Program of Higher Education of China (20133402120019) and the Recruitment Program of Global Experts.
Conflicts of Interest
The authors declare no conflict of interest.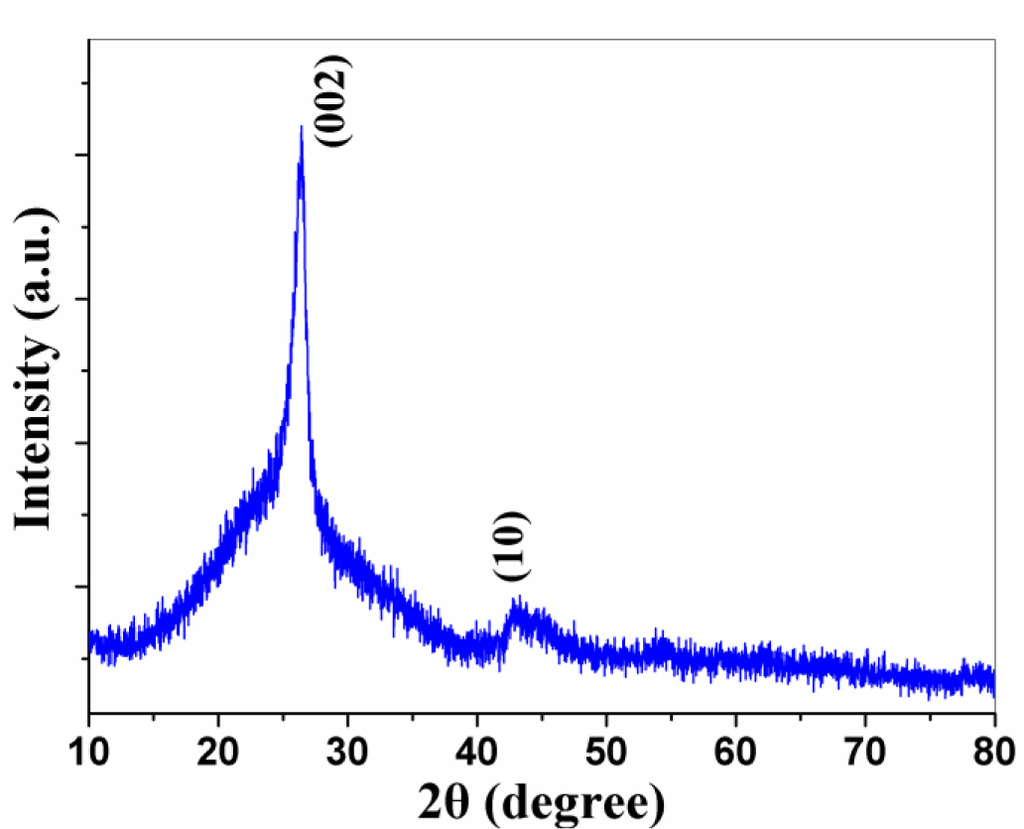 Figure 2. (a) FESEM image of the as-prepared product; (b) TEM micrographs of the carbon nanoparticles; (c) EDX of of the carbon nanoparticles.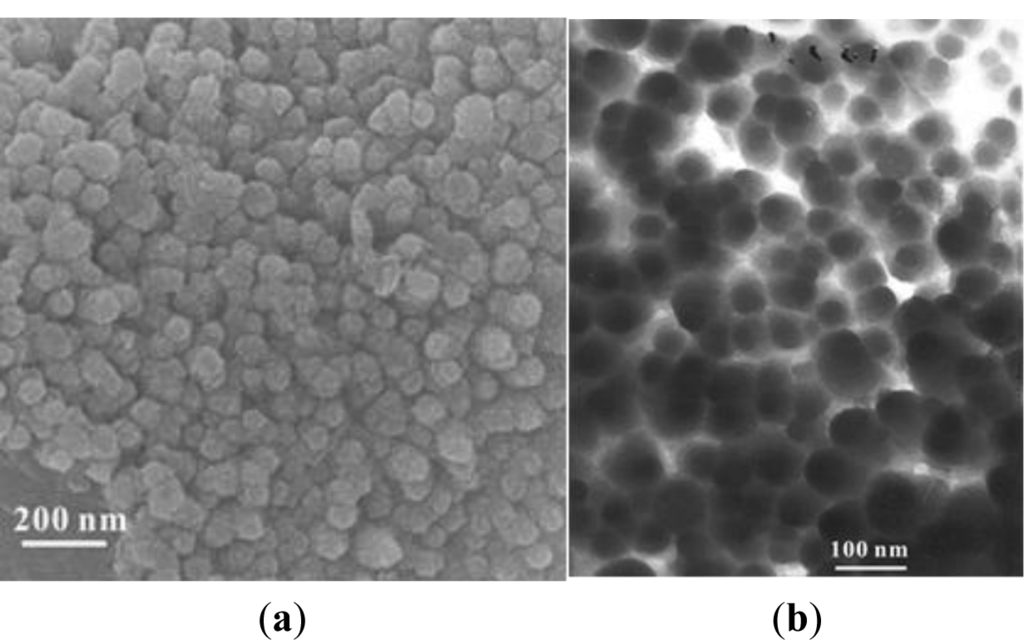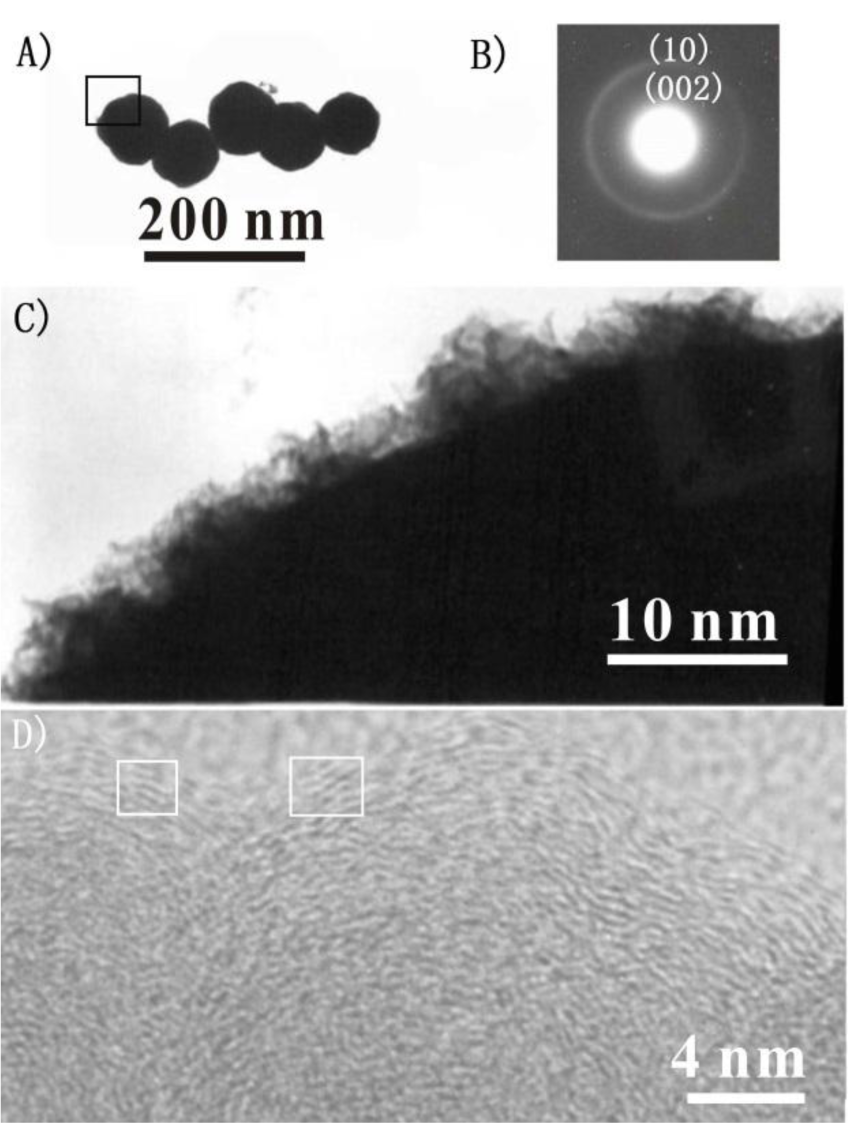 Figure 3. HRTEM pictures of the product. (A) TEM micrograph of the typical carbon nanoparticles; (B) Selected area electron-diffraction pattern of the carbon nanoparticles; (C) is the enlarged image of the rectangle area shown in (A). The magnified high-resolution image of the carbon nanoparticles; (D) HRTEM image of the product.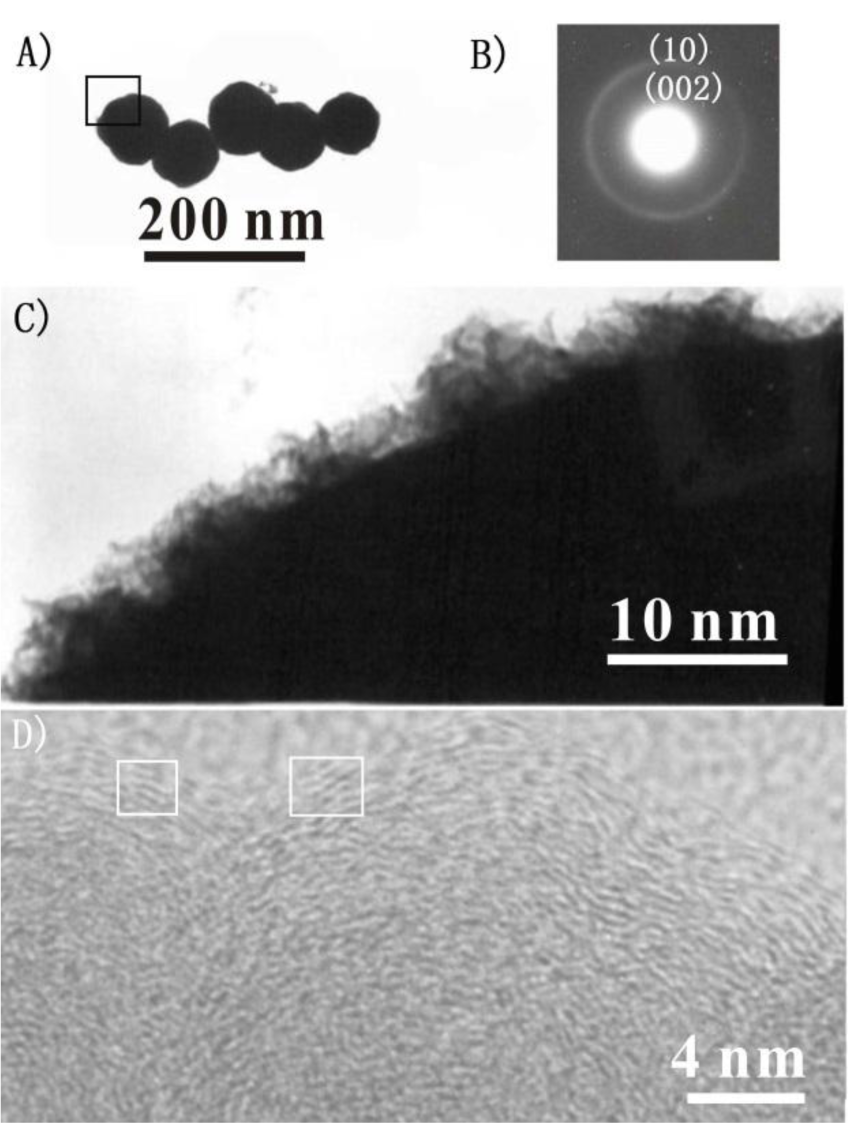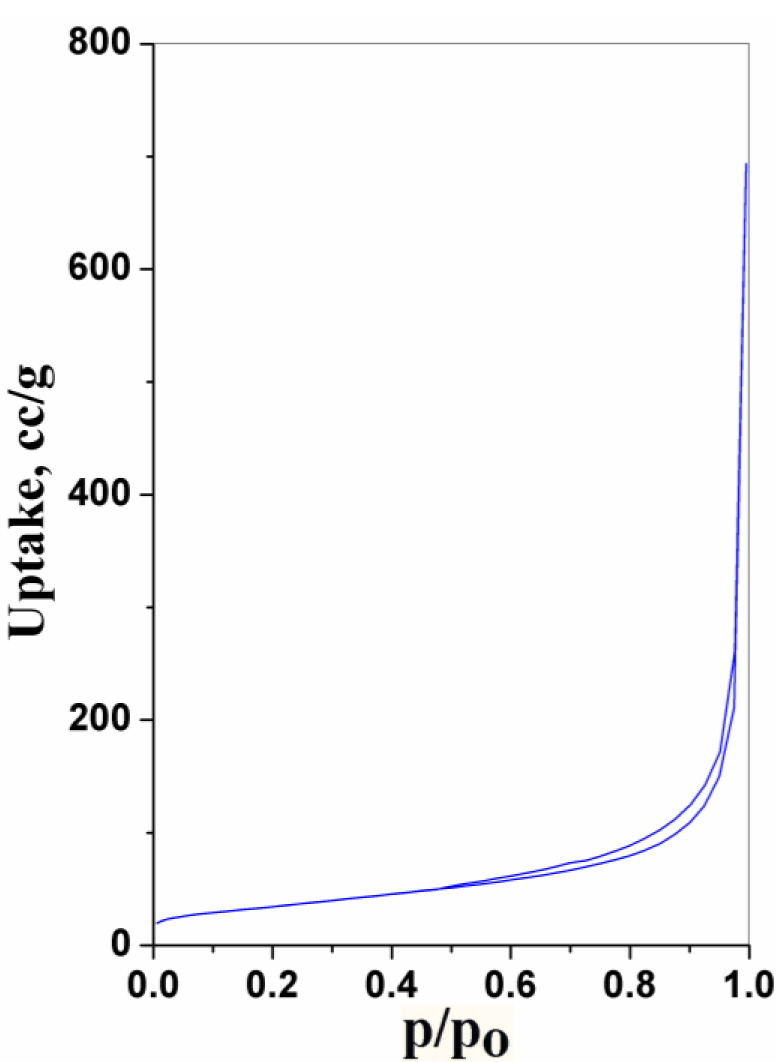 Figure 4. Nitrogen physisorption results of the carbon nanoparticles: adsorption/desorption isotherms.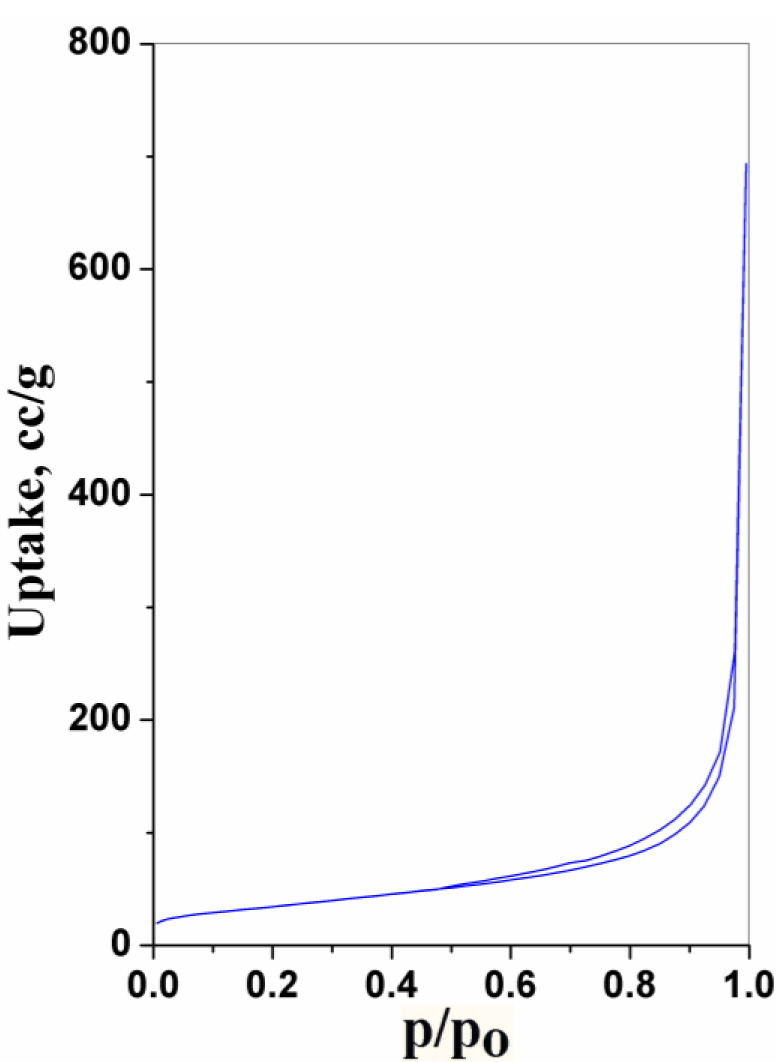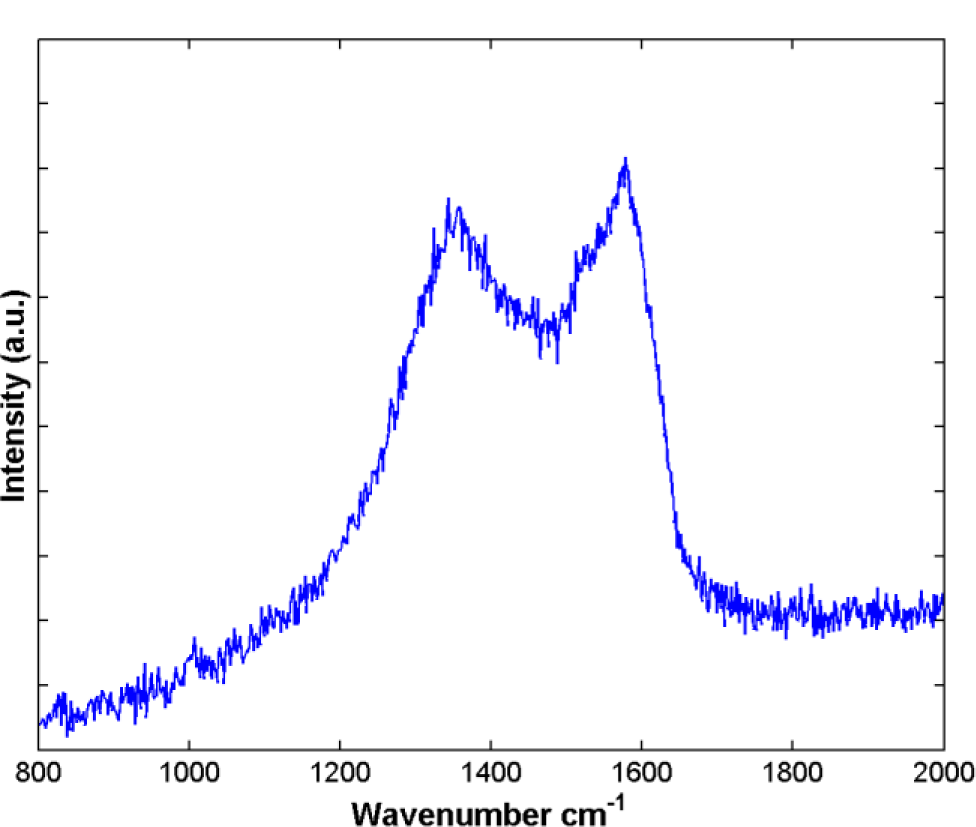 © 2014 by the authors; licensee MDPI, Basel, Switzerland This article is an open access article distributed under the terms and conditions of the Creative Commons Attribution license (http://creativecommons.org/licenses/by/3.0/).