Microstructure and Mechanical Properties Evolution of the Al, C-Containing CoCrFeNiMn-Type High-Entropy Alloy during Cold Rolling
1
Laboratory of Bulk Nanostructured Materials, Belgorod State University, Belgorod 308015, Russia
2
Institute of Structural Macrokinetics and Materials Science, Russian Academy of Sciences, Moscow 142432, Russian
*
Author to whom correspondence should be addressed.
Received: 11 December 2017 / Revised: 27 December 2017 / Accepted: 28 December 2017 / Published: 29 December 2017
Abstract
The effect of cold rolling on the microstructure and mechanical properties of an Al- and C-containing CoCrFeNiMn-type high-entropy alloy was reported. The alloy with a chemical composition (at %) of (20–23) Co, Cr, Fe, and Ni; 8.82 Mn; 3.37 Al; and 0.69 C was produced by self-propagating high-temperature synthesis with subsequent induction. In the initial as-cast condition the alloy had an face centered cubic single-phase coarse-grained structure. Microstructure evolution was mostly associated with either planar dislocation glide at relatively low deformation during rolling (up to 20%) or deformation twinning and shear banding at higher strain. After 80% reduction, a heavily deformed twinned/subgrained structure was observed. A comparison with the equiatomic CoCrFeNiMn alloy revealed higher dislocation density at all stages of cold rolling and later onset of deformation twinning that was attributed to a stacking fault energy increase in the program alloy; this assumption was confirmed by calculations. In the initial as-cast condition the alloy had low yield strength of 210 MPa with yet very high uniform elongation of 74%. After 80% rolling, yield strength approached 1310 MPa while uniform elongation decreased to 1.3%. Substructure strengthening was found to be dominated at low rolling reductions (<40%), while grain (twin) boundary strengthening prevailed at higher strains.
View Full-Text
►

▼

Figures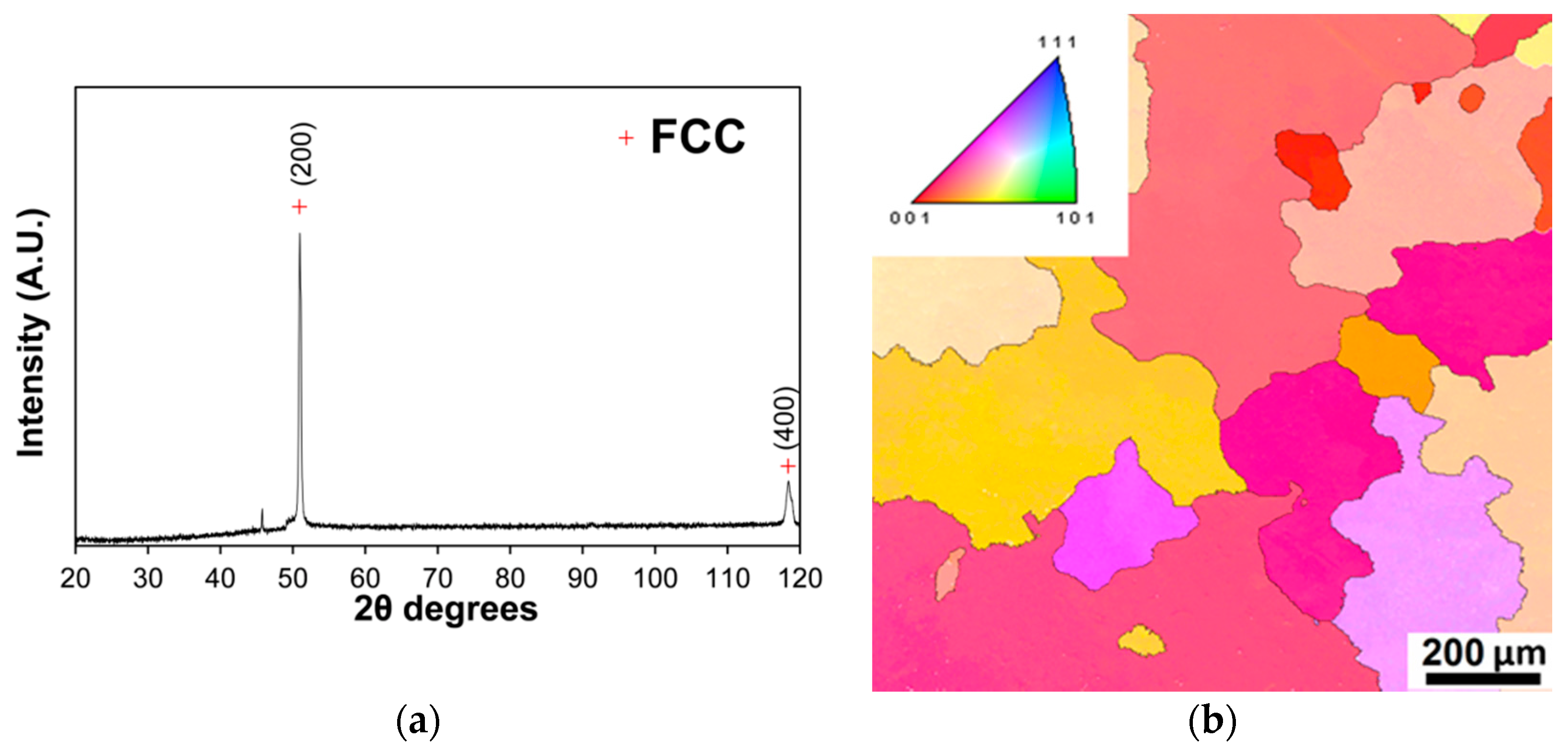 Figure 1
This is an open access article distributed under the
Creative Commons Attribution License
which permits unrestricted use, distribution, and reproduction in any medium, provided the original work is properly cited. (CC BY 4.0).
Share & Cite This Article
MDPI and ACS Style
Klimova, M.; Stepanov, N.; Shaysultanov, D.; Chernichenko, R.; Yurchenko, N.; Sanin, V.; Zherebtsov, S. Microstructure and Mechanical Properties Evolution of the Al, C-Containing CoCrFeNiMn-Type High-Entropy Alloy during Cold Rolling. Materials 2018, 11, 53.
Note that from the first issue of 2016, MDPI journals use article numbers instead of page numbers. See further details here.
Related Articles
Comments
[Return to top]