Characterization of Isoforms of the Lectin Isolated from the Red Algae Bryothamnion seaforthii and Its Pro-Healing Effect
1
LIBS, Integrated Laboratory of Biomolecules, Faculty of Medicine of Sobral, Federal University of Ceará, Fortaleza, CE 60020-181, Brazil
2
BioMol, Laboratory of Biologically Active Molecules, Department of Biochemistry and Molecular Biology, Federal University of Ceará, Fortaleza, CE 60020-181, Brazil
3
BioMar, Laboratory of Marine Biotechnology, Department of Fishing Engineering, Federal University of Ceará, Fortaleza, CE 60020-181, Brazil
4
Department of Animal Morphology and Physiology, Federal Rural University of Pernambuco, Recife, Pernambuco 52071-030, Brazil
*
Authors to whom correspondence should be addressed.
Received: 19 July 2012 / Revised: 1 September 2012 / Accepted: 1 September 2012 / Published: 4 September 2012
Abstract
Lectins are a structurally heterogeneous group of proteins that have specific binding sites for carbohydrates and glycoconjugates. Because of their biotechnological potential, lectins are widely used in biomedical research. The present study aimed to evaluate the healing potential of the lectin isolated from the marine red alga
Bryothamnion seaforthii
(BSL). The lectin was purified using ion exchange chromatography with DEAE cellulose and characterized using tandem mass spectrometry. For healing tests, skin wounds were induced in the dorsal thoracic region of mice. These animals were randomly divided into three groups and subjected to topical treatment for 12 days with BSL, bovine serum albumin and 150 mM NaCl. To evaluate the potential of each treatment, the animals were anesthetized and sacrificed on days 2, 7 and 12, respectively. The parameters evaluated included the wound area, the proportion of wound closure and the histological diagnosis. The wound closure was more effective with BSL (Postoperative Day 7 and 12) than controls. The luminal epithelium was completely restructured; the presence of collagen in the dermis and the strongly active presence of young skin annexes demonstrate the potential of treatment with BSL compared with controls. Our findings suggest that BSL has pro-healing properties and can be a potential medical process in the treatment of acute wounds.
View Full-Text
►

▼

Figures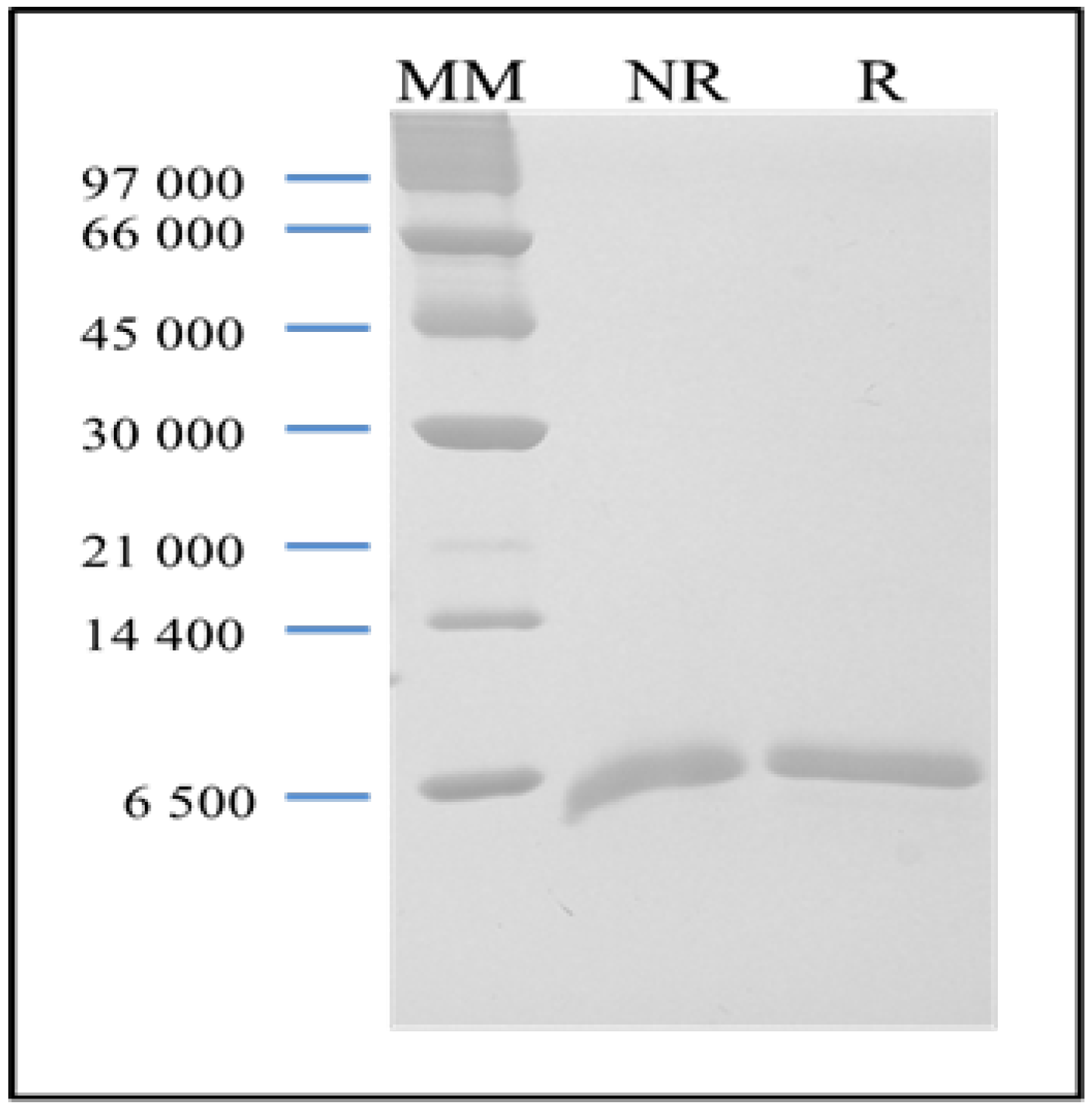 Figure 1
Share & Cite This Article
MDPI and ACS Style
Gonzaga do Nascimento-Neto, L.; Carneiro, R.F.; da Silva, S.R.; da Silva, B.R.; Arruda, F.V.S.; Carneiro, V.A.; do Nascimento, K.S.; Saker-Sampaio, S.; da Silva, V.A., Jr.; Porto, A.L.F.; Cavada, B.S.; Sampaio, A.H.; Teixeira, E.H.; Nagano, C.S. Characterization of Isoforms of the Lectin Isolated from the Red Algae Bryothamnion seaforthii and Its Pro-Healing Effect. Mar. Drugs 2012, 10, 1936-1954.
Related Articles
Comments
[Return to top]