Synthesis, Physical Characterization, Antibacterial and Antifungal Activities of 2-((E)-1-(2-((E)-1-(2-Hydroxyphenyl)ethylideneamino) phenylamino) ethyl) phenol
1
Department of Chemistry, College of Sciences, Shiraz University, Shiraz 71454, Iran
2
Department of Chemistry, The University of Arizona, Tucson, AZ 85721 USA
3
Laboratoire SESNAB, Faculté de St Jérôme, Case 342, Université Paul Cézanne, Av. Escadrille Normandie Niémen, 13397 Marseille cedex 20, France
*
Authors to whom correspondence should be addressed.
Received: 13 March 2006 / Accepted: 20 April 2006 / Published: 1 September 2006
Abstract
In this paper we report the synthesis of 2-((
E
)-1-(2-((
E
)-1-(2-hydroxyphenyethylideneamino) phenylamino) ethyl) phenol.In addition to its synthesis we present AM1 and B3LYP/6-31G* calculations to characterize the physical properties of this molecule. Finally, the antifungal and antibacterial activities of this derivative have been evaluated.
View Full-Text
►

▼

Figures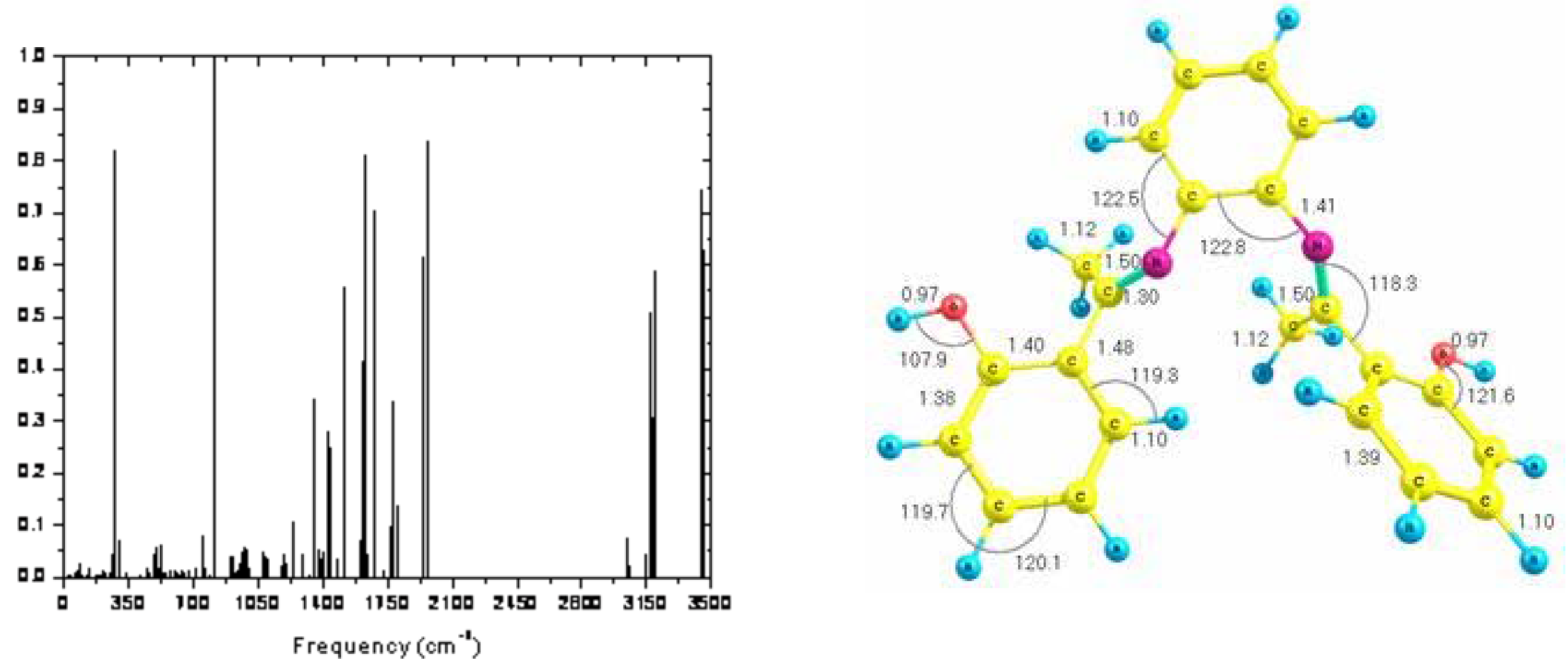 Figure 1
Share & Cite This Article
MDPI and ACS Style
Jarrahpour, A.A.; Jalbout, A.F.; Brunel, J.M.; Loncle, C.; Rezaei, S.; Trzaskowski, B.T. Synthesis, Physical Characterization, Antibacterial and Antifungal Activities of 2-((E)-1-(2-((E)-1-(2-Hydroxyphenyl)ethylideneamino) phenylamino) ethyl) phenol. Molbank 2006, 2006, M489.
Note that from the first issue of 2016, MDPI journals use article numbers instead of page numbers. See further details here.
Related Articles
Comments
[Return to top]