Herbicide-Intercalated Zinc Layered Hydroxide Nanohybrid for a Dual-Guest Controlled Release Formulation
1
Department of Chemistry, Faculty of Science, Universiti Putra Malaysia, Serdang, Selangor 43400, Malaysia
2
Faculty of Applied Science, Universiti Teknologi MARA (UiTM), Shah Alam, Selangor 40450, Malaysia
3
Advanced Materials and Nanotechnology Laboratory, Institute of Advanced Technology (ITMA), Universiti Putra Malaysia, Serdang, Selangor 43400, Malaysia
*
Author to whom correspondence should be addressed.
Received: 11 April 2012 / Revised: 6 June 2012 / Accepted: 7 June 2012 / Published: 13 June 2012
Abstract
Herbicides, namely 4-(2,4-dichlorophenoxy) butyrate (DPBA) and 2-(3-chlorophenoxy) propionate (CPPA), were intercalated simultaneously into the interlayers of zinc layered hydroxide (ZLH) by direct reaction of zinc oxide with both anions under aqueous environment to form a new nanohybrid containing both herbicides labeled as ZCDX. Successful intercalation of both anions simultaneously into the interlayer gallery space of ZLH was studied by PXRD, with basal spacing of 28.7 Å and supported by FTIR, TGA/DTG and UV-visible studies. Simultaneous release of both CPPA and DPBA anions into the release media was found to be governed by a pseudo second-order equation. The loading and percentage release of the DPBA is higher than the CPPA anion, which indicates that the DPBA anion was preferentially intercalated into and released from the ZLH interlayer galleries. This work shows that layered single metal hydroxide, particularly ZLH, is a suitable host for the controlled release formulation of two herbicides simultaneously.
View Full-Text
►

▼

Figures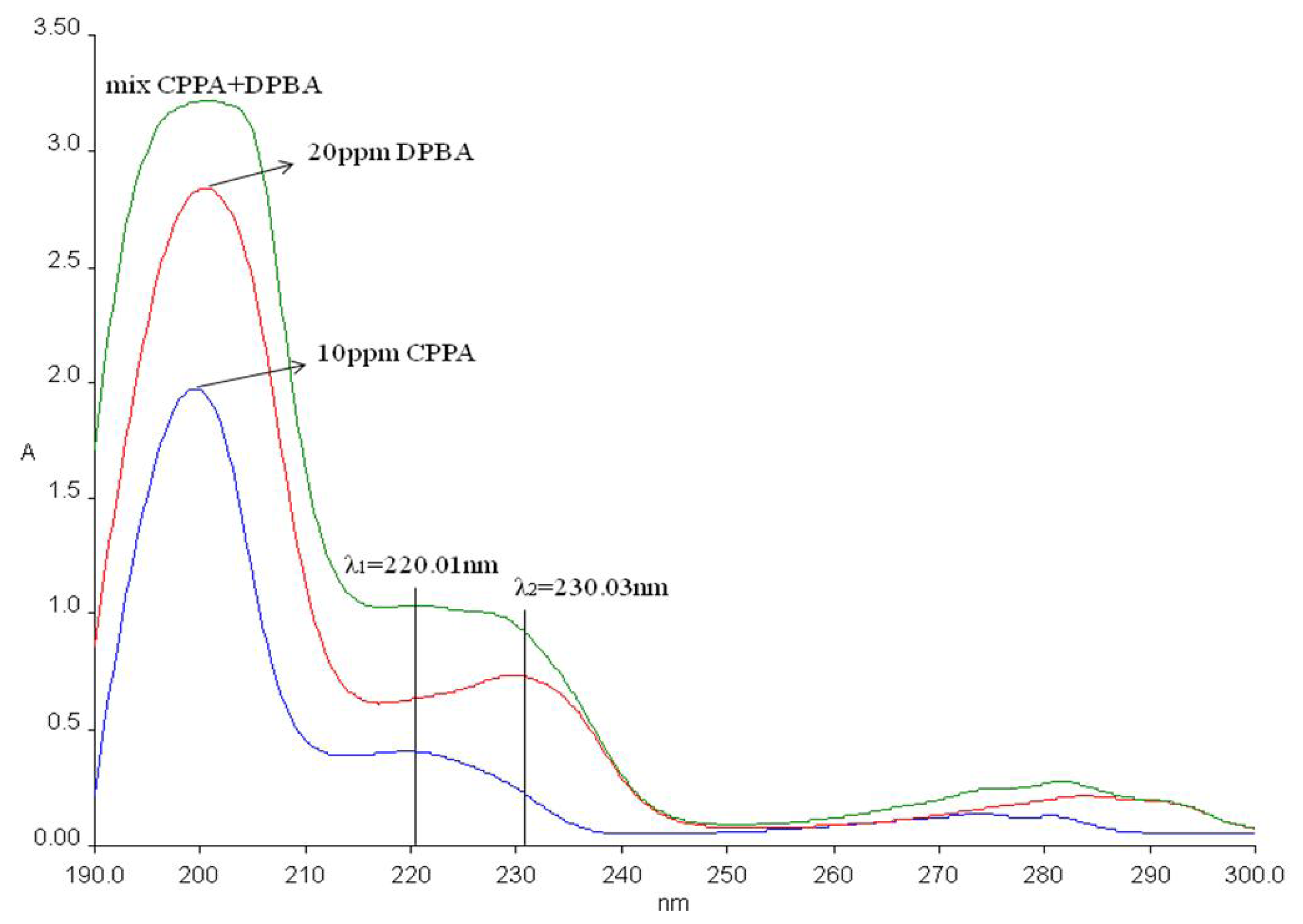 Share & Cite This Article
MDPI and ACS Style
Hussein, M.Z.; Abdul Rahman, N.S.S.; Sarijo, S.H.; Zainal, Z. Herbicide-Intercalated Zinc Layered Hydroxide Nanohybrid for a Dual-Guest Controlled Release Formulation. Int. J. Mol. Sci. 2012, 13, 7328-7342.
Related Articles
Comments
[Return to top]