cDNA Cloning, Overexpression, Purification and Pharmacologic Evaluation for Anticancer Activity of Ribosomal Protein L23A Gene (RPL23A) from the Giant Panda
Key Laboratory of Southwest China Wildlife Resources Conservation (Ministry of Education), College of Life Science, China West Normal University, 637009, Nanchong, China
*
Author to whom correspondence should be addressed.
Received: 29 December 2011 / Revised: 15 January 2012 / Accepted: 8 February 2012 / Published: 16 February 2012
Abstract
RPL23A
gene encodes a ribosomal protein that is a component of the 60S subunit. The protein belongs to the L23P family of ribosomal proteins, which is located in the cytoplasm. The purpose of this paper was to explore the structure and anti-cancer function of ribosomal protein
L23A
(
RPL23A
) gene of the Giant Panda (
Ailuropoda melanoleuca
). The cDNA of
RPL23A
was cloned successfully from the Giant Panda using RT-PCR technology. We constructed a recombinant expression vector containing
RPL23A
cDNA and over-expressed it in
Escherichia coli
using pET28a plasmids. The expression product obtained was purified by using Ni chelating affinity chromatography. Recombinant protein of
RPL23A
obtained from the experiment acted on Hep-2 cells and human HepG-2 cells, then the growth inhibitory effect of these cells was observed by MTT (3-[4,5-dimethyl-2-thiazolyl]-2,5-diphenyl-2H-tetrazolium bromide) assay. The result indicated that the length of the fragment cloned is 506 bp, and it contains an open-reading frame (ORF) of 471 bp encoding 156 amino acids. Primary structure analysis revealed that the molecular weight of the putative RPL23A protein is 17.719 kDa with a theoretical pI 11.16. The molecular weight of the recombinant protein RPL23A is 21.265 kDa with a theoretical pI 10.57. The
RPL23A
gene can be really expressed in
E. coli
and the RPL23A protein, fusioned with the N-terminally His-tagged protein, gave rise to the accumulation of an expected 22 KDa polypeptide. The data showed that the recombinant protein RPL23A had a time- and dose-dependency on the cell growth inhibition rate. The data also indicated that the effect at low concentrations was better than at high concentrations on Hep-2 cells, and that the concentration of 0.185 μg/mL had the best rate of growth inhibition of 36.31%. All results of the experiment revealed that the recombinant protein RPL23A exhibited anti-cancer function on the Hep-2 cells. The study provides a scientific basis and aids orientation for the research and development of cancer protein drugs as well as possible anti-cancer mechanisms. Further research is on going to determine the bioactive principle(s) of recombinant protein RPL23A responsible for its anticancer activity.
View Full-Text
►

▼

Figures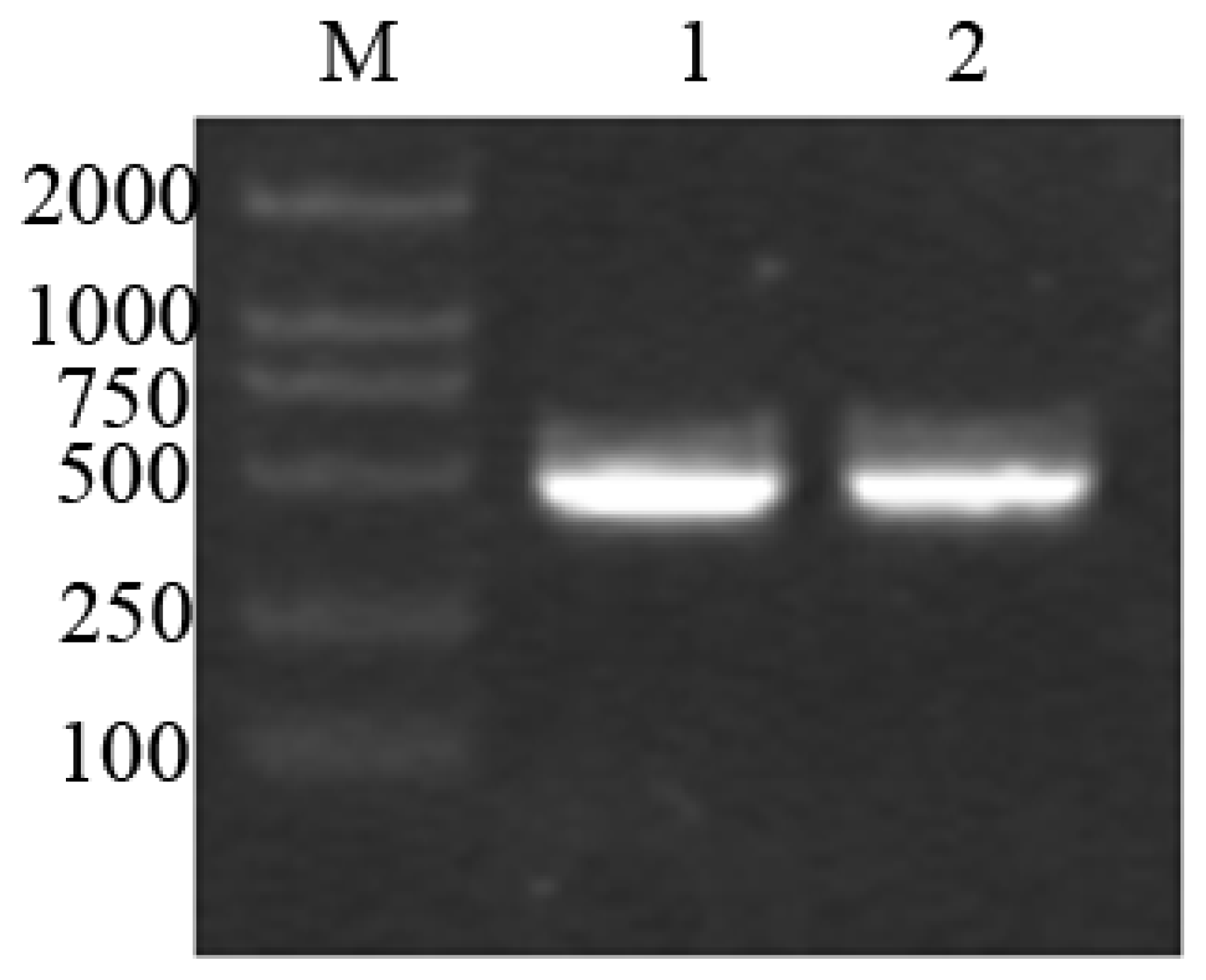 Share & Cite This Article
MDPI and ACS Style
Sun, B.; Hou, Y.-L.; Hou, W.-R.; Zhang, S.-N.; Ding, X.; Su, X.-L. cDNA Cloning, Overexpression, Purification and Pharmacologic Evaluation for Anticancer Activity of Ribosomal Protein L23A Gene (RPL23A) from the Giant Panda. Int. J. Mol. Sci. 2012, 13, 2133-2147.
Related Articles
Comments
[Return to top]