Novel Recovery of Nano-Structured Ceria (CeO2) from Ce(III)-Benzoxazine Dimer Complexes via Thermal Decomposition
1
Department of Materials and Metallurgical Engineering, Faculty of Engineering, Rajamangala University of Technology Thanyaburi, Pathumthani 12110, Thailand
2
Department of Materials Engineering, Faculty of Engineering, Kasetsart University, Bangkok 10900, Thailand
3
Department of Chemistry, Faculty of Science, Kasetsart University, Bangkok 10900, Thailand
*
Authors to whom correspondence should be addressed.
Received: 24 March 2011 / Revised: 15 June 2011 / Accepted: 21 June 2011 / Published: 5 July 2011
Abstract
N
,
N
-bis(2-hydroxybenzyl)alkylamines, benzoxazine dimers, are the major product produced from benzoxazine monomers on mono-functional phenol by the one step ring opening reaction. Due to the metal responsive property of benzoxazine dimers, in this present work,
N,N
-bis(5-methyl-2-hydroxybenzyl)methylamine (MMD),
N
,
N
-bis (5-ethyl-2-hydroxybenzyl)methylamine (EMD), and
N
,
N
-bis(5-methoxy-2-hydroxybenzyl) methyl amine (MeMD), are considered as novel ligands for rare earth metal ion, such as cerium(III) ion. The complex formed when the clear and colorless solutions of cerium nitrate and benzoxazine dimers were mixed, results in a brown colored solution. The metal-ligand ratios determined by the molar ratio and the Job's methods were found to be in a ratio of 1:6. To clarify the evidence of the complex formation mechanism, the interactions among protons in benzoxazine dimers both prior to and after the formation of complexes were determined by means of
1
H-NMR, 2D-NMR and a computational simulation. The single phase ceria (CeO
2
) was successfully prepared by thermal decomposition of the Ce(III)-benzoxazine dimer complexes at 600 °C for 2 h, was then characterized using XRD. In addition, the ceria powder investigated by TEM is spherical with an average diameter of 20 nm.
View Full-Text
►

▼

Figures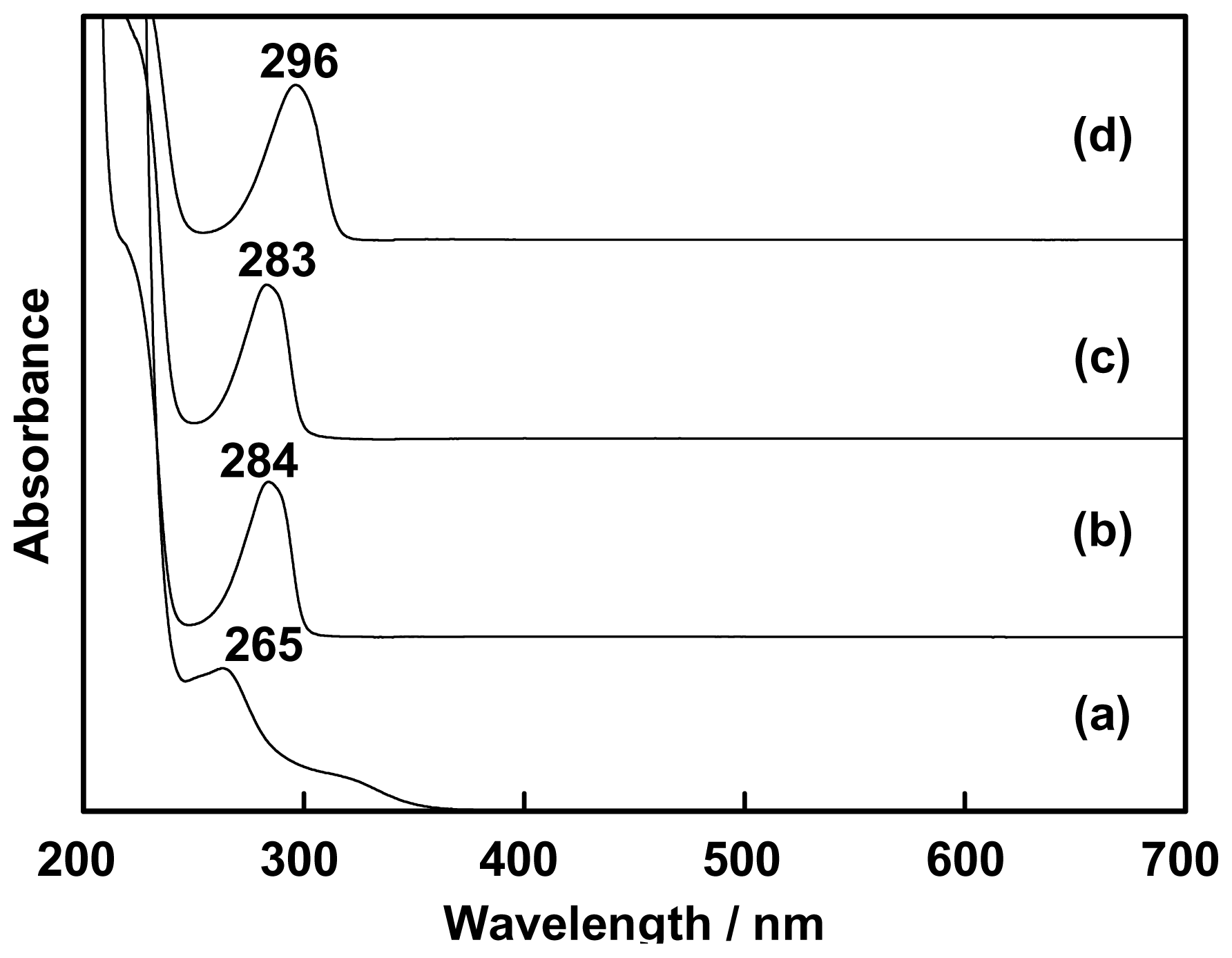 Share & Cite This Article
MDPI and ACS Style
Veranitisagul, C.; Kaewvilai, A.; Sangngern, S.; Wattanathana, W.; Suramitr, S.; Koonsaeng, N.; Laobuthee, A. Novel Recovery of Nano-Structured Ceria (CeO2) from Ce(III)-Benzoxazine Dimer Complexes via Thermal Decomposition. Int. J. Mol. Sci. 2011, 12, 4365-4377.
Related Articles
Comments
[Return to top]