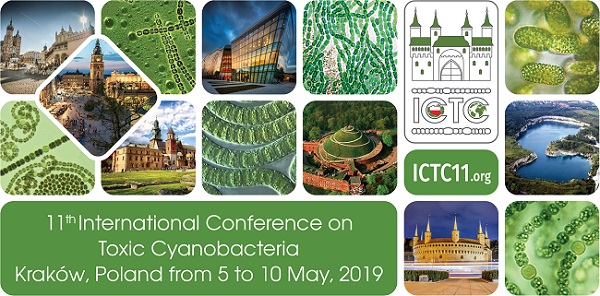 5–10 May 2019
11th International Conference on Toxic Cyanobacteria
Kraków, Poland
International Conference on Toxic Cyanobacteria (ICTC) is a periodic summit of an international community focusing on the study of cyanotoxins and toxic cyanobacteria. Poland was chosen as the venue of the next ICTC by the participants of the conference in Wuhan in 2016. The five-day event includes interactive sessions and lively discussion panels which promote active scientific exchange and communication between scientists and students. This event will feature recent findings from leading academic experts in the field in the form of lectures and posters. Participants will have the opportunity to gain hands-on experience from the experts on the subject and to network with other enthusiasts.
17–20 September 2019
International Conference Lakes & Resevoirs "Hot Spots and Topics in Limnology"
Mikorzyn, Poland
The conference organized by Polish Limnological Society in co-operation with Romanian Limnogeographical Association and other partners will focus on the contemporary threats to aquatic environment with polyphasic approach, from global and local perspective, and from basic science research to applied methods of environmental management. Considering multifaceted challenges provoked by the human-driven alterations of environment, the conference wish to promote "translational limnology" – a highly interdisciplinary field, the primary goal of which is to coalesce assets of various natures within the individual pillars in order to improve the functioning of the aquatic ecosystems significantly.
The conference themes will encompass
novel methods of lakes restoration
hydrobiology & aquatic ecology
functioning of heated lakes
lakes pollution assessment
emerging threats to aquatic ecosystems
More information, registration and abstract submission: