Conferences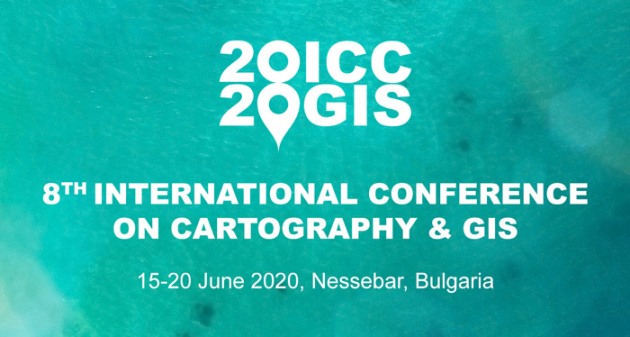 Organized by the International Cartographic Association, the Bulgarian Cartographic Association and the University of Architecture, Civil Engineering and Geodesy, Sofia, Bulgaria.
The International Conference on Cartography & GIS (ICCGIS) is a biannual conference started in 2006 that has, to date, hosted seven fruitful events and welcomed scientists from all over the world. The aim of the conference is to collect knowledge and share experience about the latest achievements in the field of cartography and GIS.
The following four ICA commissions will hold their annual meetings during the conference:
Commission on Cartography in Early Warning and Crisis Management, Chaired by Jiping Liu
Commission on Cartography and Children, Chaired by Carla Sena
Commission on Geospatial Semantics, Chaired by Dalia Varanka
Commission on Map Projections, Chaired by Lynn Usery
The Proceedings will be submitted for indexing in Web of Science.
2020 Deadlines
10 January - abstract submission
7 February - acceptance of abstracts
29 February - early registration
1 May - full paper submission and payment of regular registration fee