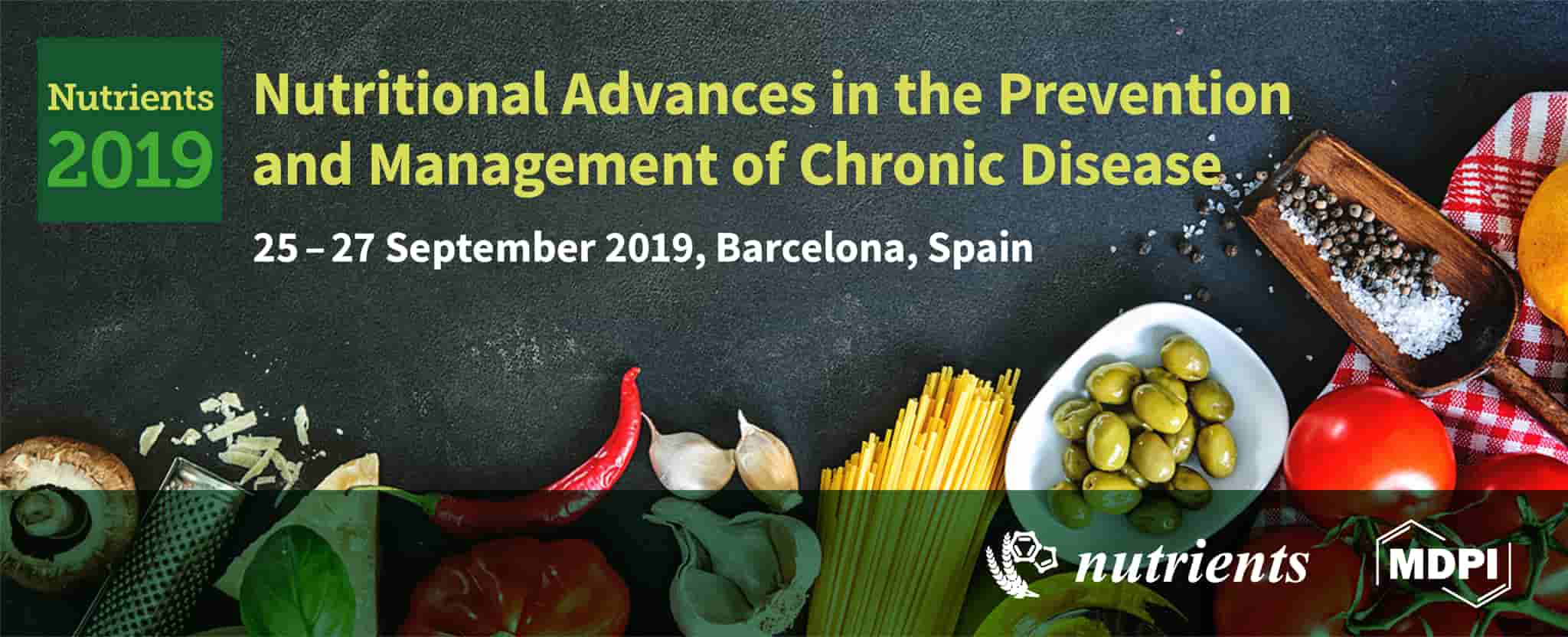 25–27 September 2019
Nutrients 2019 - Nutritional Advances in the Prevention and Management of Chronic Disease
Barcelona, Spain
Dear Colleagues,
We are pleased to announce our first international conference Nutrients 2019 - Nutritional Advances in the Prevention and Management of Chronic Disease. The conference is organized by the MDPI open-access journal Nutrients (Impact Factor 4.196) and will be held as a three-day event in Barcelona, Spain, from September 25‒27, 2019.
Chronic diseases are increasing throughout the developed and developing world. A significant contributor to the burgeoning rates of chronic disease is diet, with some dietary components contributing to disease development, and others being protective. We invite researchers, food industry representatives, policy makers, and others with an interest in the impacts of diet on chronic disease to join us for what will be an exciting event.
The conference will host a number of internationally renowned speakers, and invites submissions for oral presentations and posters. All presenters at the conference will be encouraged to submit a full manuscript of their presentation for consideration for publication in a Special Issue of Nutrients.
We hope to see you in the vibrant and exciting city of Barcelona in September 2019.
Conference Chairs
Professor Lluis Serra-Majem (Editor-in-Chief of Nutrients and President of the Spanish Academy of Nutrition and Food Sciences)
Professor María-Luz Fernández (Editor-in-Chief of Nutrients)

15–16 February 2019
Vitamin C Symposium 2019—'Vitamin C for Cancer and Infection: from bench to bedside'
Auckland, New Zealand
There has been an upsurge in new discoveries around the role of vitamin C in cancer and infection, including a number of recent reports of clinical benefit from vitamin C administration, and new mechanistic insights are providing rationales for targeted clinical trials. This Symposium brings together respected international research scientists and clinical trialists who will share their latest discoveries around vitamin C, cancer and infection, including clinical experience and application.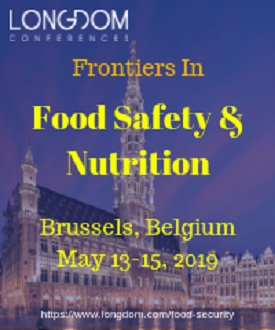 13–15 May 2019
Food safety 2019 — Frontiers in Food safety and Nutrition
Brussels, Belgium
LONGDOM conferences are composed of Keynote lectures, plenary speeches, special scientific sessions, international symposiums, workshops, exhibitions, and B2B meetings. Longdom conferences has also declared a handful of other events that emphasize on other Life Science conferences like Agri-2019, Food Processing-2019, Food Safety-2019, etc. Innovative young researchers receive 'Young Scientist Awards' and Best Poster Awards for their contributions.