International Journal of Molecular Sciences Events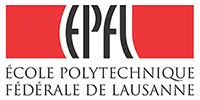 12 September 2014
9th Workshop in Chemical Information
Lausanne, Switzerland
The 9th Lausanne Workshop on Chemical Information will take place on September 12, 2014 at the Federal Institute of Technology Lausanne, Lausanne-Dorigny, Switzerland.
The journal Challenges and MDPI will be sponsoring a prize of 2'000 CHF (Swiss Francs) for the winner of a contest aiming at identifying the best open source cheminformatic tool of the year. To enter the competition, the authors of such tools are invited to make the source code of their tool openly available (for instance using GitHub) and send a 1–2 pages description of the tool by e-mail to Dr. Luc Patiny ([email protected]).
The short description papers will be published in the journal Challenges after editorial review. The winner of the contest will be invited to present his/her tool at the workshop where the prize will also be awarded. We are looking forward to the response and tools submitted to this first contest!
http://cheminformatics.epfl.ch/workshop/20140912program.shtml