ISPRS International Journal of Geo-Information Events Announce Your Event Here

22–24 May 2019
The 9th International Symposium "Information Fusion and Intelligent Geographical Information Systems 2019" (IF&IGIS'19)
St. Petersburg, Russia
The 9-th International Symposium IF&IGIS'19 will take place at St. Petersburg, Russia, from 22 to 24 May 2019. The goal of the IF&IGIS'19 symposium is to discuss new approaches to solving major pressing problems in such fields as artificial intelligence and intelligent geoinformation systems (IGIS). We would like to bring together leading world experts in these fields to exchange cutting-edge research ideas and experiences, to discuss perspectives on the fast-paced development of information theory, methods and models, to demonstrate of the latest achievements in IGIS and to discover new ways of collaboration. Symposium topics will focus on fundamentals, models, technologies, services of IGIS in the maritime research field such as underwater acoustics, radio-location, navigation, marine energy, logistics, environmental management, sea food, safety of maritime navigation and other. Special focus of the symposium will be the discussion of perspectives for development and implementation of drone-type units into various fields of human activities (drones, UAVs, UUVs, autonomous cars and other). The symposium provides an unique opportunity for networking and first-hand exposure to the latest developments on these research topics. Graduate students are particularly welcome to participate in the symposium.
17–19 June 2019
ISPM conference 2019: Let the people map
Aalto University, Espoo, Finland
Welcome to join us at ISPM conference 17-19 June 2019, held in Espoo, Finland. Organized for the second time, the International Society of Participatory Mapping (ISPM) conference brings together scholars, planners and practitioners working with participatory mapping and spatial participatory methods. Hosted by Aalto University in Finland, the 2019 conference provides a platform for presenting recent advances within the field of participatory mapping and initiating discussion on the current state and future directions of the research. The conference theme, "Let the people map" highlights the bridge building between research and practice, theory and methodology, south and north.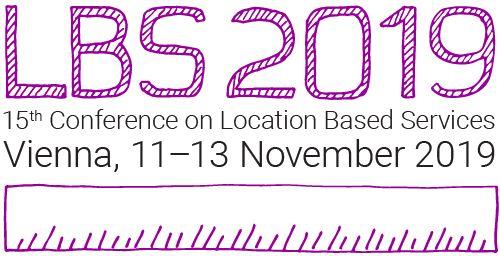 11–13 November 2019
LBS 2019: 15th International Conference on Location Based Services
Vienna, Austria
Built on the success of previous conferences in this series, LBS 2019 is addressed to scholars, researchers, digital industry / market operators, and students of different backgrounds (scientific, engineering and humanistic) whose work is either focused on or relevant to location based services (LBS). The Call for Papers is currently open. Deadlines for submission are June 1 for full papers, July 15 for work in progress, and September 15 for showcases.